Truckworx Kenworth Opens New Full-Service Facility in Montgomery, Alabama
Truckworx Kenworth has relocated its full-service facility in Montgomery into a new $6 million, 39,000-square-foot building with 21 service bays, including three dedicated for washing and reconditioning trucks.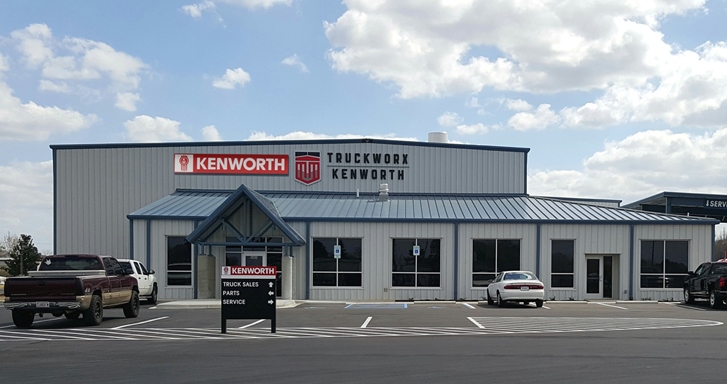 Truckworx Kenworth – Montgomery

The service shop also includes a diesel particulate filter (DPF) cleaning machine, flywheel resurfacing machine, overhead cranes for faster and safer service of heavy components, 2-hour truck diagnosis through Kenworth PremierCare® ExpressLane, and dedicated express lube bays. The new building, located adjacent to the dealer's previous facility, features a large lounge area with flat screen TVs and recliners where drivers can relax while waiting for their trucks to be serviced. The Montgomery dealership is at 3401 Industrial Dr., and sits on 7 acres off of U.S. Highway 31, west of Maxwell Air Force Base.

"By investing in the latest technologies and top-of-the-line equipment for this new facility, we can now provide local customers a level of service unmatched by anyone else in our area," said Will Bruser, Truckworx Kenworth president. "We're able to keep wait times to a minimum while meeting the needs of our growing business in the construction, agriculture, pick-up and delivery and government markets."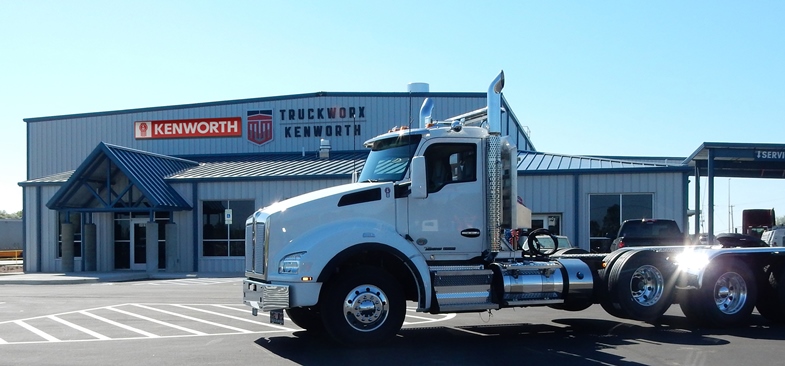 The existing 18,000-square-foot facility will be renovated and transformed into an additional parts warehouse for Truckworx Kenworth – Montgomery. The phone number is 334-263-3101 or toll-free: 888-241-3101. Mike Henderson will continue to serve as branch manager. Jerry Speigner manages the service department and Cullen McDavid manages the parts department. Parts and service are available from 7 a.m. to 5 p.m., and the truck sales department is open from 8 a.m. to 5 p.m. Monday through Friday. The service department offers full warranty support for PACCAR MX series engines.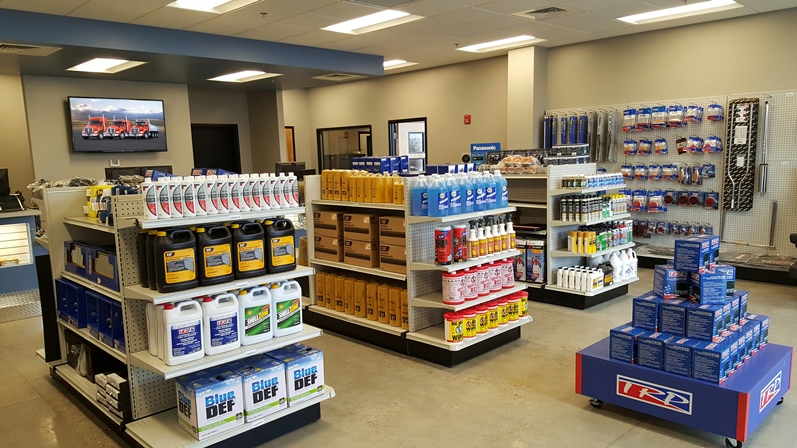 Founded in Birmingham, Alabama, in 1978 by Bob Mitchell and his father, B.B., the family-owned and operated Truckworx Kenworth runs six dealerships in Birmingham, Dothan, Huntsville, Mobile, Montgomery and Thomasville, Alabama, and one in Jackson, Mississippi. Earlier this year, Truckworx Kenworth was awarded the 2015 Kenworth TRP Parts Dealer of the Year and was one of 15 Kenworth dealers in North America chosen for a Kenworth Silver Award. To learn more about Truckworx Kenworth and to view a video of the company's new Montgomery facility, visit www.TRUCKWORX.com and click "View Video".

Kenworth PremierCare® dealers help fleets and truck operators to maximize productivity by offering a full stock of parts and accessories, convenient hours of operation, expert factory-trained technicians, and mobile roadside assistance.

Kenworth is the driver's truck. See what drivers are saying at www.kenworth.com/drivers.

Kenworth Truck Company is the manufacturer of The World's Best® heavy and medium duty trucks. Kenworth's Internet home page is at www.kenworth.com. Kenworth is a PACCAR company.