DRIVER ASSISTANCE TECHNOLOGIES
CUSTOMIZABLE FLEET-MANAGEMENT TOOLS THAT CAN MAKE EVERY DRIVER MORE EFFICIENT
Kenworth's Driver technology suite is all about getting you further down the road with fewer fuel stops by helping your drivers do their best work.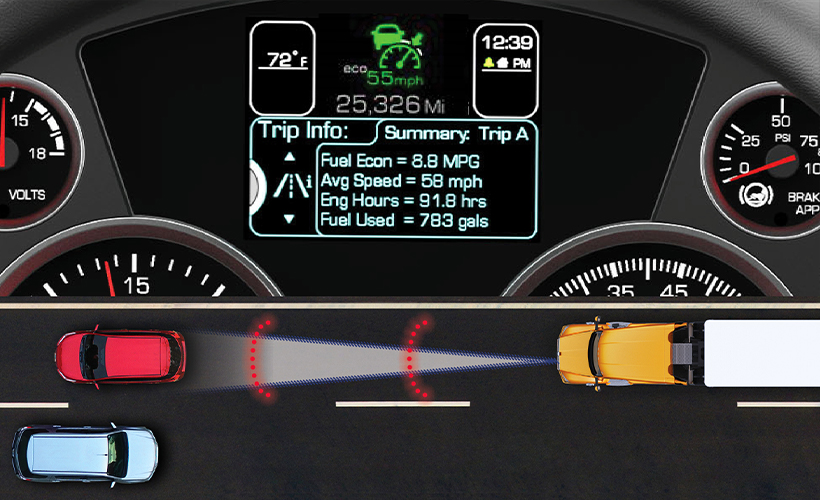 ADAPTIVE CRUISE CONTROL
Adaptive cruise control can make driving trucks safer and less fatiguing. Integrated with your normal cruise control system, ACC "reads" traffic conditions via front-facing radar sensor and modulates the throttle and the brakes to keep your truck at a pre-set distance from the vehicle in front of it. Then, when the road is clear, the system will re-accelerate the vehicle back to the set speed.

COLLISION MITIGATION
Far beyond a mere warning system, Kenworth collision mitigation detects when the truck may be about to collide with another vehicle or object, alerts the driver and takes pre-emptive braking action — when necessary — to avoid or considerably reduce the severity of a crash.
LANE DEPARTURE WARNING
Kenworth's lane departure warning system helps combat lane drift due to fatigue and distractions. The system continually monitors the truck's location related to lane markings and automatically emits a distinctive audible warning whenever an unintended lane change (unsignaled) is detected — alerting the driver to make a correction.

SIDE OBJECT DETECTION
The side object detection system continuously monitors a truck's blind spots and provides the driver with audible and visual alerts when an object or vehicle has entered these zones — invaluable when making a lane change or negotiating tight delivery sites.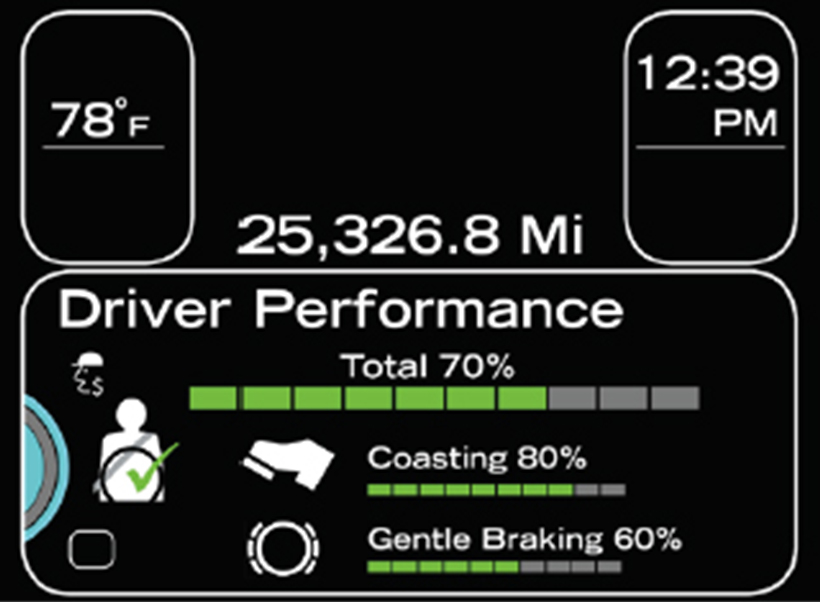 DRIVER PERFORMANCE ASSISTANT
Standard on every Kenworth with a PACCAR MX-13 engine, the Driver Performance Assistant module monitors and scores driving technique in real-time — encouraging behavior that supports better fuel economy and longer brake life. The system coaches improvements by showing drivers how to best optimize the truck's performance — by coasting longer, utilizing the engine brake, anticipating the road ahead and braking with less force.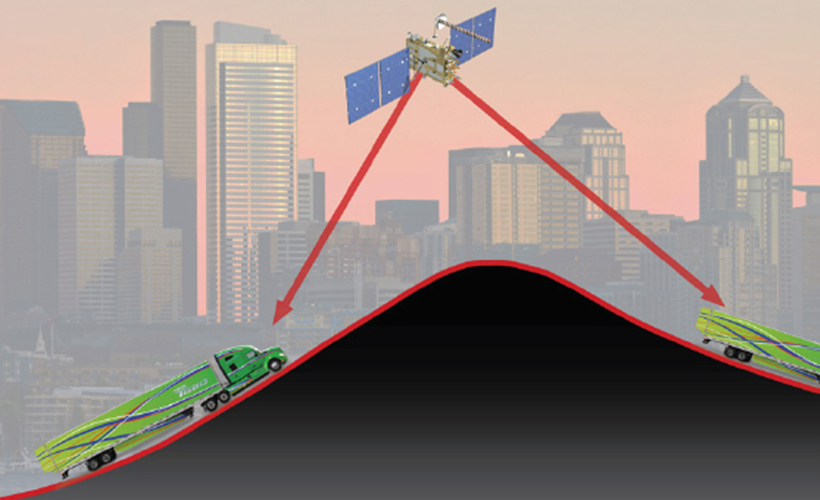 PREDICTIVE CRUISE CONTROL
This option alone delivers up to a 2 percent improvement in fuel economy, especially if you operate in rolling hills. Unlike standard cruise control which maintains a set speed regardless of the terrain, Predictive Cruise Control employs GPS and 3D digital map technology to anticipate changes in grade up to a mile ahead. Using those inputs, the technology automatically modifies the standard cruise control response in order to maximize fuel economy.
PREDICTIVE NEUTRAL COAST
When paired with an automated manual transmission (AMT), Predictive Cruise Control is integrated with the neutral coast function of the transmission to further enhance fuel economy. Predictive Neutral Coast uses GPS inputs to anticipate when to shift into neutral as the truck approaches and descends hills. During a descent, the system allows the transmission to predict when to re-engage the powertrain and use the engine brake to control speed. As the truck approaches the bottom of the hill and depletes its rolling momentum, the Predictive Cruise Control function kicks in once again, using GPS and velocity inputs to maintain speed.
The need for driver assistance technologies has never been greater.