The World's Toughest Challenges Have Always Brought Out The Best In Kenworth
For 100 years, our customers have counted on Kenworth to deliver in the harshest conditions, on the toughest roads, with the heaviest loads.
NATIONAL TRUCK DRIVER APPRECIATION WEEK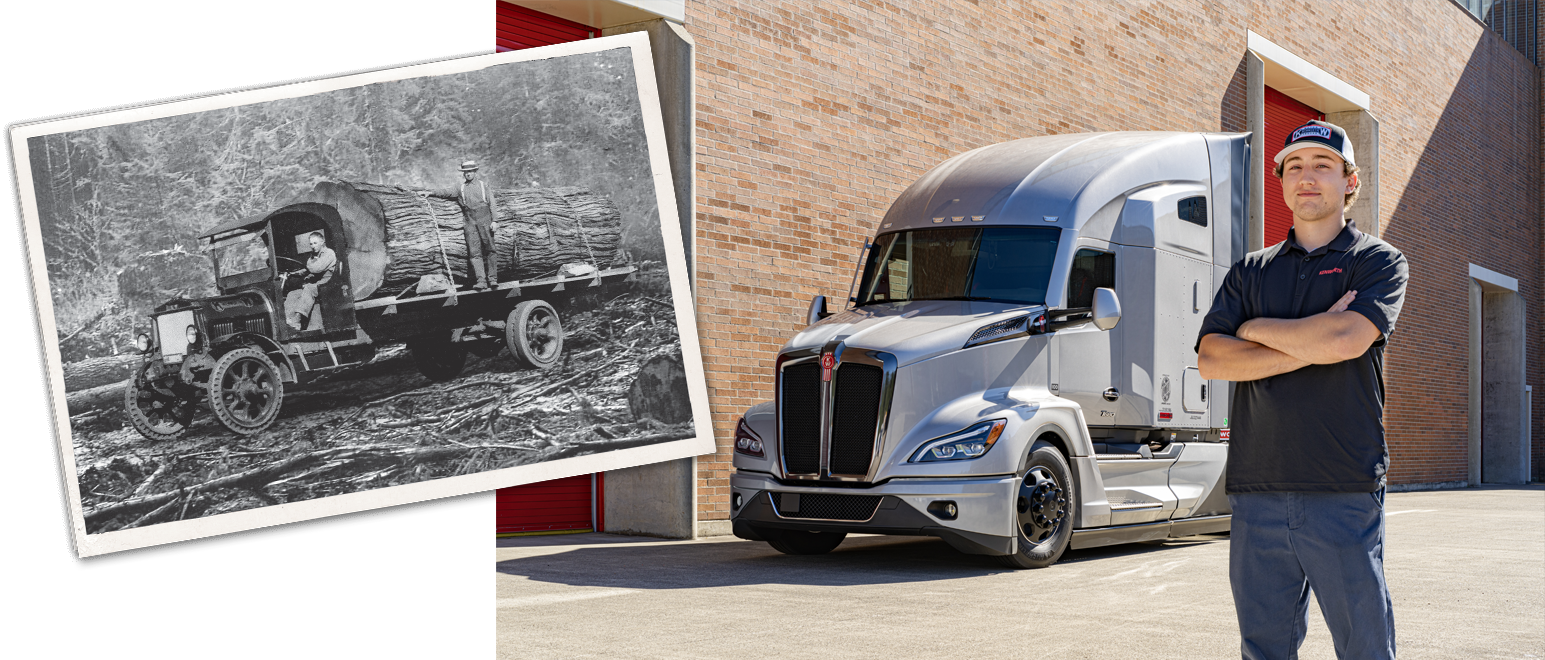 The world's best drivers deserve the World's Best Truck®. The T680 offers smart technology that makes driving more intuitive with less fatigue. And drivers appreciate the premium cab features designed with their comfort in mind.
TIMES MAY CHANGE. BUT YOU CAN BE SURE KENWORTH WILL CONTINUE DRIVING THE NEXT 100 YEARS.
T680 Signature Edition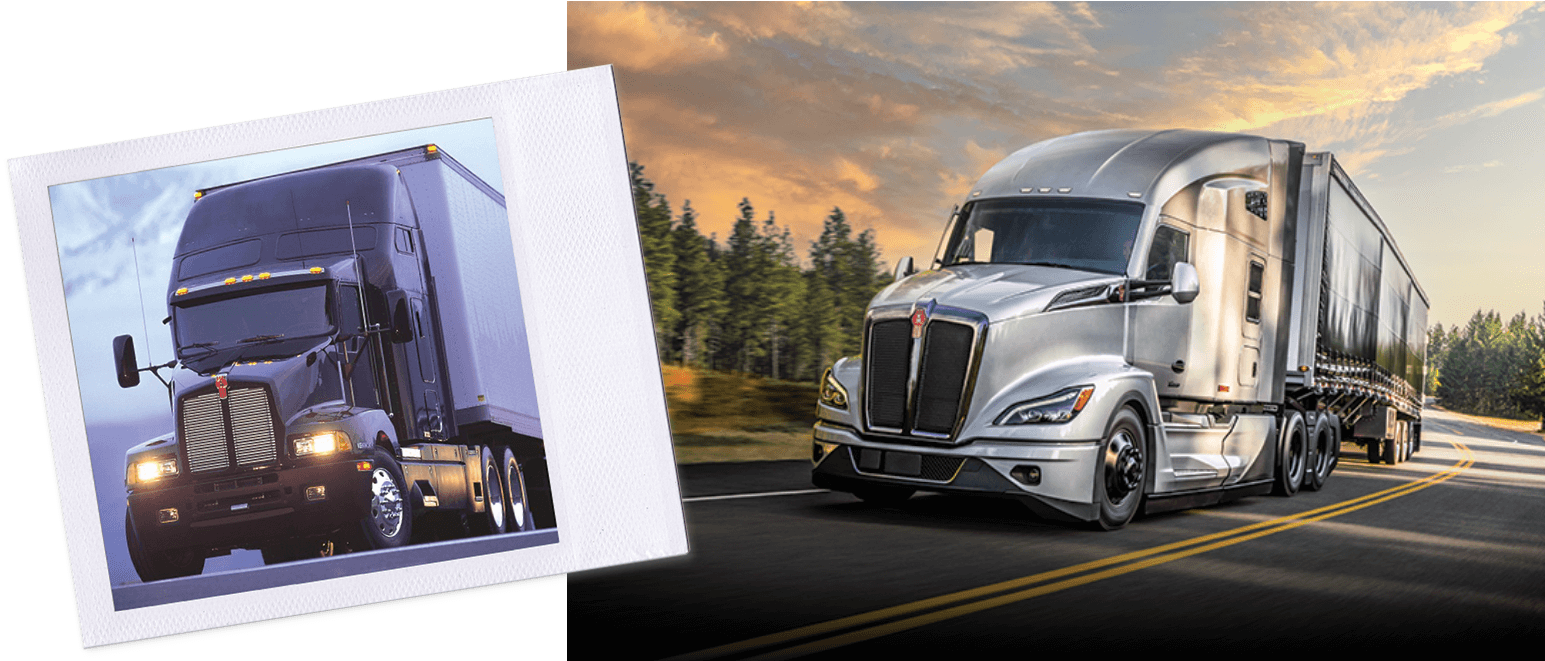 The very long gas lines of 1973 inspired Kenworth engineering to improve aerodynamics — and in turn fuel efficiency — in heavy-duty trucks. The result? The world's first truly aerodynamic truck: the Kenworth T680.
TODAY WE'RE FINDING NEW WAYS TO HELP MAXIMIZE EFFICIENCY.
The sleek exterior of the
Kenworth T680
incorporates innovative aerodynamic design features meant to squeeze every mile from every gallon. Once you step inside, you'll be surrounded by premium cab features built to please any driver. Times may change. But you can be sure Kenworth will continue driving the next 100 years.
T680E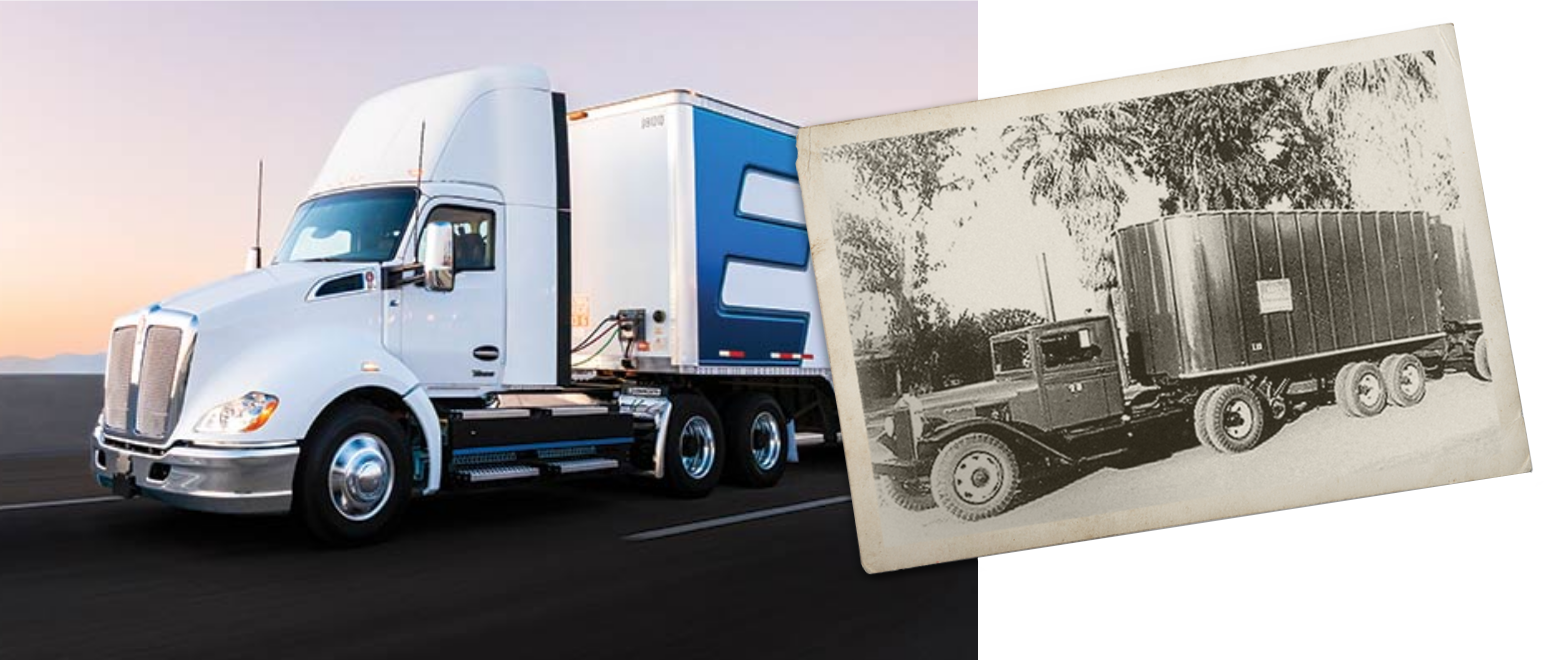 In the 1930's, Kenworth was faced with an unexpected challenge: The Great Depression. Armed with the fact that diesel was a third of the price of gasoline, our engineers introduced diesel engine technology to help reduce operating costs and improve struggling operator productivity.
TODAY, WE CONTINUE TO TACKLE YOUR TOUGHEST CHALLENGES.
As the first truck manufacturer to receive the EPA's Clean Air Excellence award, it's no surprise that the battery-electric
Kenworth T680E
is leading the drive to zero emissions. Kenworth has seen a lot of change in the transportation industry. But one thing remains — our pledge to continue driving the next 100 years of innovation.
Medium Duty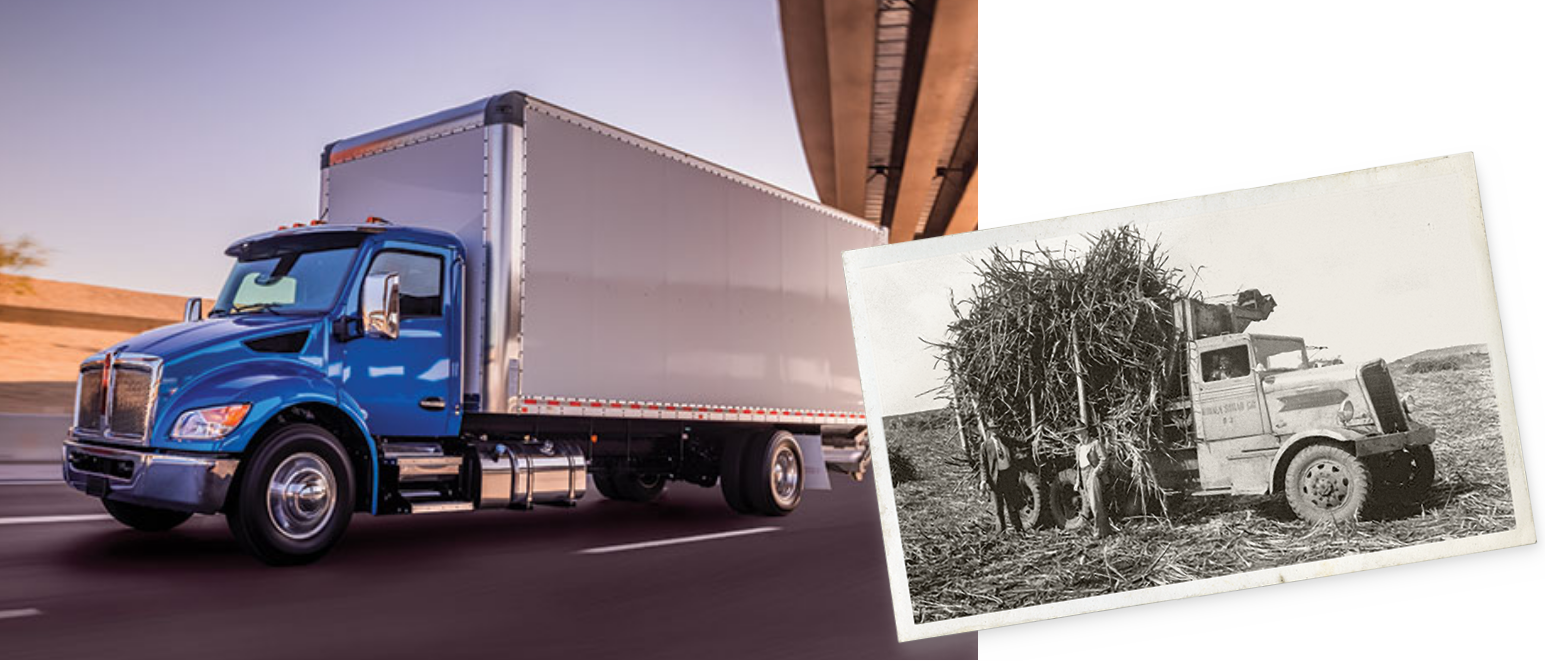 In the mid-1930s, Kenworth discovered the need for a better way to haul sugar cane in Hawaii. Kenworth engineers answered with a gas-powered, high load capacity, six-wheel drive cane truck that became the standard.
KENWORTH ENGINEERS ARE STILL READY TO HELP YOU OVERCOME TOUGH CHALLENGES.
When the job demands versatility, look no further than the hard-working
Kenworth Medium Duty family
. All share robust cab design and offer premium cutting-edge, driver-centric operating systems. Businesses may change, but here at Kenworth, answering customer needs will continue to drive the next 100 years of transportation innovation.
T880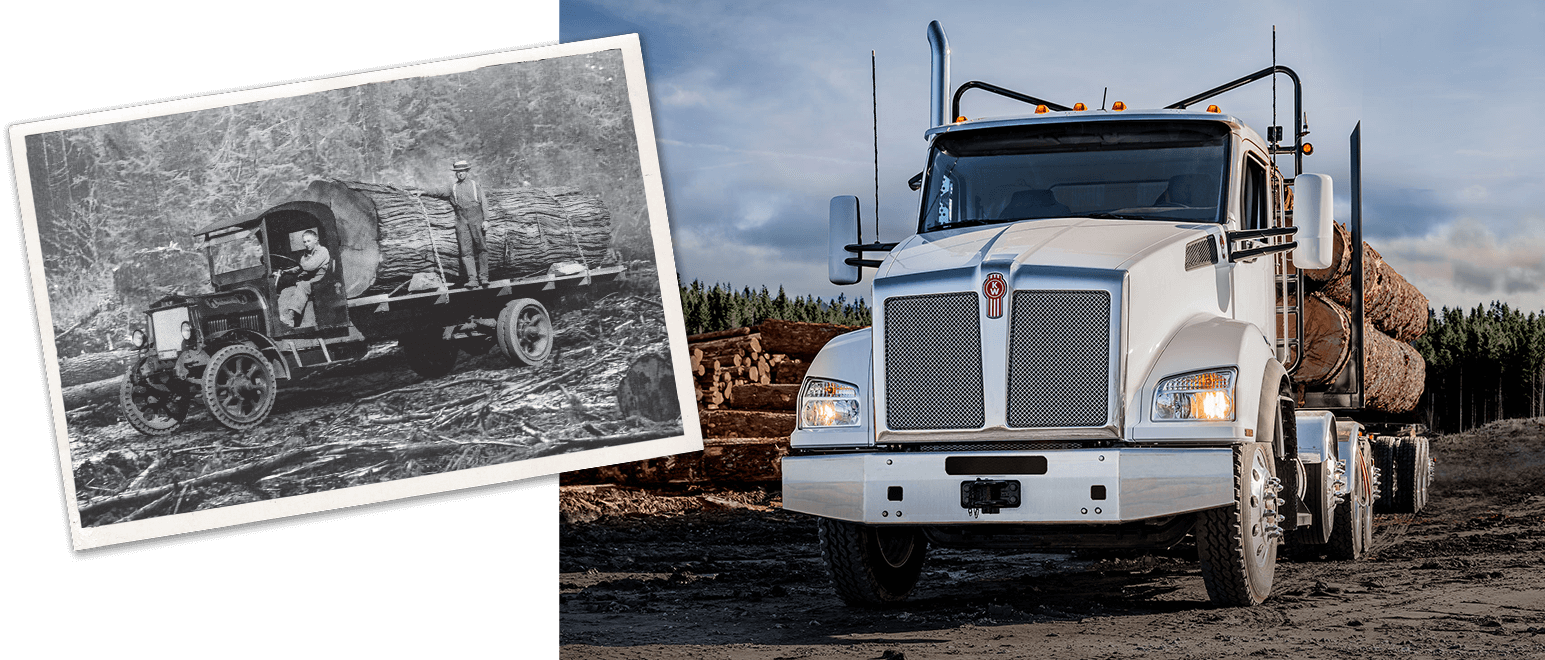 A hundred years ago, Harry Kent and Edgar Worthington decided to tackle what many thought an unsolvable problem – to help Northwest loggers haul heavy loads down tight, rugged, muddy logging roads. We've been taking on the most difficult challenges ever sent.
TODAY, WE'RE STILL READY TO TAKE ON YOUR MOST DEMANDING LOADS.
The
Kenworth T880
is designed at its core with the strength, stamina, and operating economy you need to move your business ahead – no matter where your job takes you. So go ahead. Bring us your toughest challenges. We're ready. Because like our founders before us, we'll be driving the next 100 years.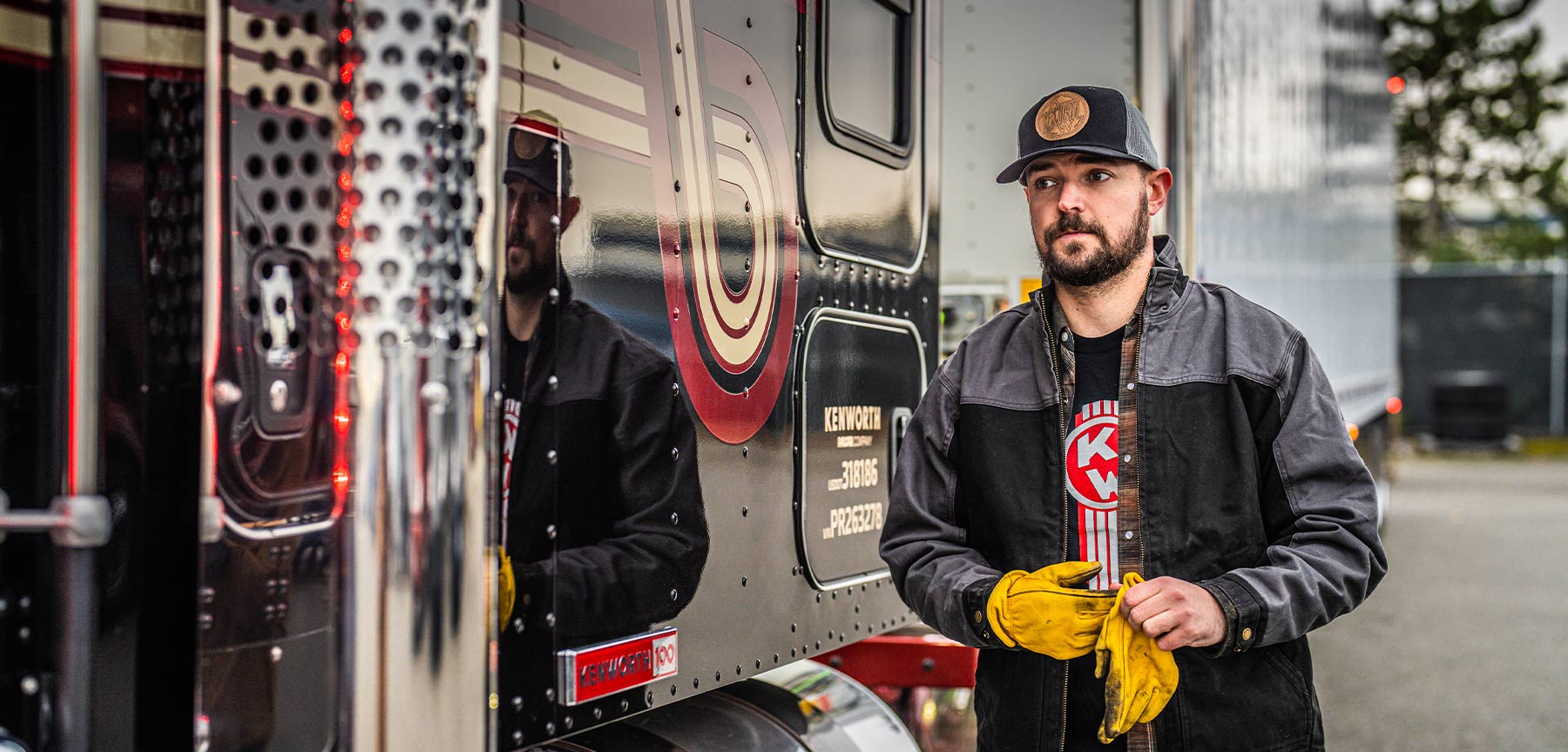 THE KENWORTH 100 COLLECTION
Everything you need to gear up and celebrate 100 years of being The World's Best with limited-edition items you can sport year-round.
Shop Kenworth 100