Kenworth T680 and T880 Optimized with PACCAR MX-13 Engine
Kenworth 90 Years
Kenworth Truck Company is offering the Kenworth T680 and T880, optimized with the PACCAR MX-13 engine, in a configuration for superior maneuverability, visibility and performance.

"Under this new offering for applications ranging from vocational, pickup and delivery and linehaul, the BBC is 6 inches less than the standard BBC configuration for the T680 and T880. As a result, there's enhanced visibility and a tighter turning radius with improved maneuverability. Plus, the T680 and T880 provide overall better performance when fully optimized with the 12.9-liter PACCAR MX-13 engine," said Kevin Baney, Kenworth chief engineer.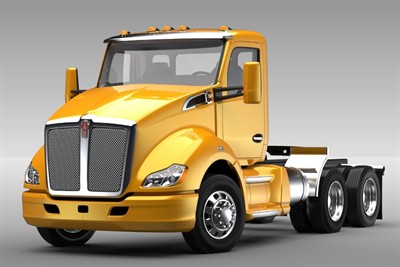 Kenworth T680

The Kenworth T680 is available for the first time in a 119-inch BBC. This configuration includes a three-piece, bonded aerodynamic hood made of sheet molding compound (SMC), a lightweight, durable composite material with an excellent finished surface. SMC not only makes the T680 hood robust, but also gives it a high paint quality. The T680 also is offered in a 125-inch BBC standard length with a 3-piece, SMC hood.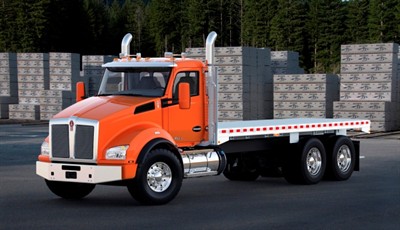 Kenworth T880

The Kenworth T880 is available in a 116.5-inch BBC configuration, which includes a new, five-piece hood made of Metton®, which is a lightweight, durable composite material with excellent impact resistance and finished surface. The T880 is also available in a 122.5-inch BBC standard length with a 5-piece Metton hood. Both hoods have bolted-on fenders to provide great serviceability and quick replacement.

"The T880's new 5-piece hoods offer easier and faster repair. The T880 is available with all the current T800 metal bumpers for easy serviceability and replacement," added Baney.

The T680 and T880 feature the stylish, signature Kenworth grille with a corrosion-resistant aluminum wire mesh that offers superior protection of the truck's cooling system components. With the advanced hood assist system, lifting the hood requires just 35 pounds of opening force. The reduced BBC and Kenworth standard length hoods for the T680 and T880 are available in day cab and sleeper configurations.

Kenworth Truck Company is the manufacturer of The World's Best® heavy and medium duty trucks. Kenworth's Internet home page is at www.kenworth.com. Kenworth is a PACCAR company.