Natural Gas-Powered Kenworth T680 To Offer Eaton UltraShift PLUS Transmission
The new Kenworth T680 natural gas truck will be available with the Eaton® UltraShift® PLUS automated transmission as an option. The announcement came in conjunction with this week's Alternative Clean Transportation (ACT) Expo in Long, Beach, Calif.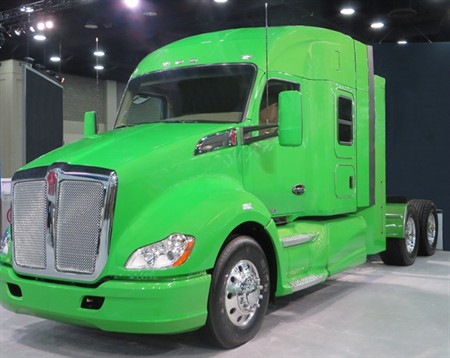 T680 Natural Gas
During ACT, Kenworth is exhibiting a T680 52-inch mid-roof sleeper specified with an integrated powertrain package featuring the Cummins Westport ISX12 G 400 hp natural gas engine and the Eaton UltraShift PLUS automated transmission. The new package will be offered with the T680 52-inch sleeper or day cab natural gas tractor for linehaul and regional haul applications. The Eaton UltraShift PLUS will be available in the 10-speed LAS and 13-speed MHP series.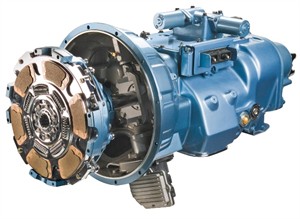 Eaton UltraShift PLUS 10-Speed LAS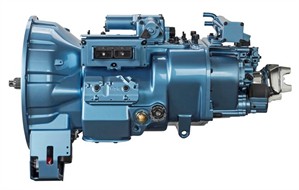 Eaton UltraShift PLUS 13-Speed MHP
"The Kenworth T680 natural gas configuration equipped with the Eaton UltraShift PLUS transmission offers truck operators the best line of sight toward increased fuel efficiency and performance in a Class 8 natural gas truck," said Alan Fennimore, Kenworth vocational marketing manager. "Start with the fuel-efficient T680, add the Cummins Westport ISX12 G engine for natural gas fuel savings opportunities compared to diesel, and then mix in the productive Eaton UltraShift PLUS to help maximize fuel economy and driver comfort."
Benefits of the powertrain package for the T680 natural gas vehicle includes intelligent shift selection software for performance and efficiency improvements; better launch and shift decisions through grade sensing, weight computation and driver throttle commands; Hill Start Aid to help prevent rollbacks when engaged and simplify operations for even the most inexperienced drivers; and tailored shift logic for efficient operation and enhanced braking performance.
Kenworth Truck Company is the manufacturer of The World's Best® heavy and medium duty trucks. Kenworth's Internet home page is at www.kenworth.com. Kenworth is a PACCAR company.