Kenworth T680 with PACCAR MX-13 Engine Boosts Fuel Economy by 8 Percent for Abilene Motor Express
MPG Performance, Driver Comfort Convince LTL Carrier to Order 20 More T680s
Shippers looking for a carrier to move their freight quickly and efficiently won't find Abilene Motor Express if they look in Abilene, Texas, or even Abilene, Kansas.
The family-owned truckload and volume LTL freight carrier isn't even located in a town called Abilene. Even though the company is named after a small unincorporated community in central Virginia - reminiscent of the fictional town "Whistle Stop" in the movie "Fried Green Tomatoes" - it's based in Richmond, Va. So why Abilene?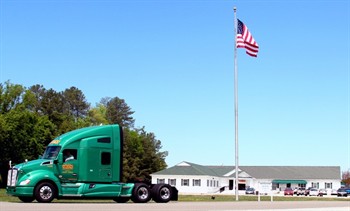 "When my brother and I started our company in 1986, we were able to get a mailbox in the small town, and since Abilene placed you near the top of the yellow pages it seemed like a good fit," said Keith Jones, Abilene's chief executive officer. "Plus, it sounded a lot better than Jones. Besides, over the years, we've built and maintained our reputation for delivering shipments quickly, efficiently and cost-effectively. And that's what we really want to be known for."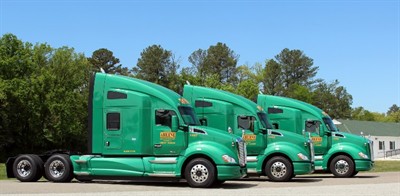 The company's business is going strong with percentage of growth reaching into the double-digit range. It recently added 75 employees, including drivers, mechanics, fleet managers and other personnel at its Richmond, Va. headquarters. It's also making improvements at its headquarters. Abilene's fleet of more than 350 tractors and 1,100 trailers, about 200 of them refrigerated units, carries freight across the United States and Canada.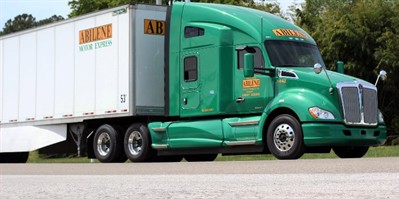 To get some of those shipments to their destinations, Abilene has been increasingly relying on Truck Enterprises - Richmond and new Kenworth T680s equipped with 76-inch sleepers and powered by 455-hp PACCAR MX-13 multi-torque engines through Eaton UltraShift® PLUS transmissions. The Kenworth T680s - with their excellent aerodynamics and more fuel-efficient PACCAR MX-13 engines - have delivered a significant 8 percent increase* in fuel economy compared to the company's older, late-model aerodynamic trucks, helping to reduce operating costs.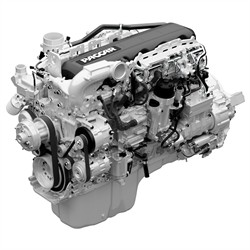 PACCAR MX-13 Engine
"The 20 Kenworth T680s we introduced into our fleet last year have given us great performance and contribute significantly to our efforts to run a more environmentally-friendly, fuel-efficient fleet," Jones said.
Jones said he has been so impressed with the fuel economy results and the driver comfort that the T680s have delivered, that he has ordered 20 more T680 76-inch sleepers this year with the exact same specifications. After the 20 trucks are delivered this summer, 10 will be assigned to single drivers while the other 10 will be assigned to driving teams.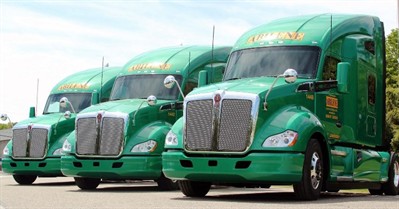 In 2012, when the Kenworth T680 Road Tour visited local Kenworth dealer Truck Enterprises - Richmond following the T680's introduction, branch manager Mike Carwile invited the Jones brothers to take a look.
"We were very impressed with the Kenworth T680's interior and exterior features," Jones said. "We liked the wider cab and additional room between the seats, rotating table, optional swiveling passenger side seat and larger one-piece windshield. That's when we knew we had to get this truck and our drivers are glad we did. We also spec'd the Kenworth AG130 front air suspension and our drivers just love the smoother ride."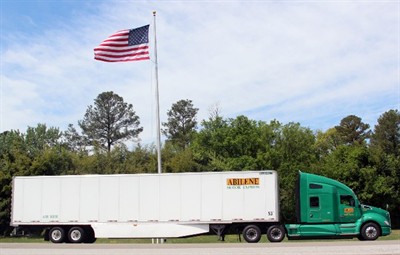 Added Jones, "Our trucks move a lot of freight all over the country and our company has built a reputation of always doing what we say we're going to do. To have a reliable transportation operation, not only do we have to rely on the trucks we run, but also the service support from our dealer. That's certainly what we've received from Truck Enterprises."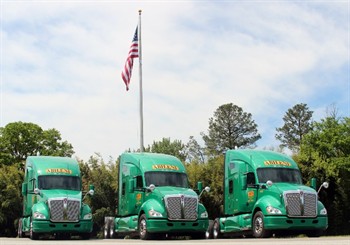 The company began using the Richmond dealership as its parts supplier a few years ago, before it ordered its first set of T680s. Jones said maintenance director Joe Egan Jr., soon realized he could depend on Truck Enterprises to stock high-use replacement parts and have them ready at a moment's notice. He could also count on Truck Enterprises to arrange regular parts deliveries.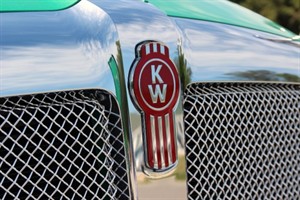 "We certainly appreciate both the Kenworth T680s and Truck Enterprises - Richmond," concluded Jones.
Kenworth Truck Company is the manufacturer of The World's Best® heavy and medium duty trucks. Kenworth's Internet home page is at www.kenworth.com. Kenworth is a PACCAR company.
*Individual fuel economy improvement will vary depending on use, road conditions and other factors.
 
Sidebar Story
Abilene Drops Paid Loads to Deliver Supplies to Tornado Victims
When one of the nation's largest and deadliest tornado outbreaks struck the South, Midwest and Northeast three years ago, a desperate request for supplies went out from disaster stricken areas throughout "Tornado Alley." CEO Keith Jones and President Kolen Jones of family-owned Abilene Motor Express, a carrier that provides truckload and volume LTL freight services, responded. They took several of their company's trucks off other paying shipments and sent them to pick up supplies and deliver them to churches and aid groups in the stricken area.
"That's the kind of people Keith and Kolen are," said Mike Carwile, branch manager of local Kenworth dealer Truck Enterprises - Richmond. "They're quick to help others in need and people know they can rely on them to get their shipments where they need to go."