Kenworth Offers Lightweight Configuration for T680 52-Inch Mid-Roof Sleeper
Operating a lightweight vehicle is a 'must-have' for many over-the-road operators in the trucking industry, especially in LTL and regional haul applications. To address that need, Kenworth Truck Company announces the availability of a lightweight configuration for the Kenworth T680 52-inch mid-roof sleeper.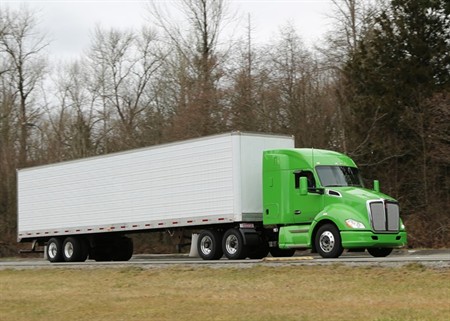 Kenworth T680 52-inch Mid-Roof Sleeper Lighweight Configuration
"We exhibited a lightweight spec'd Kenworth T680 52-inch sleeper at this year's Mid-America Trucking Show, and truck operators were very impressed to find that the scale weight of that truck was close to 15,000 pounds. The positive response demonstrated that there's a definite place in the market for this type of lightweight chassis configuration," noted Brett VanVoorhis, Kenworth on-highway marketing manager. 
Key weight-reducing components are the 12.9-liter PACCAR MX-13 engine, Eaton Fuller Advantage™ series transmission, Kenworth AG380 suspension, MX optimized hood (119-inch BBC), 6x2 drive axle, rear wide-base single tires, aluminum rear wheels, air disc brakes, and aluminum fifth wheel.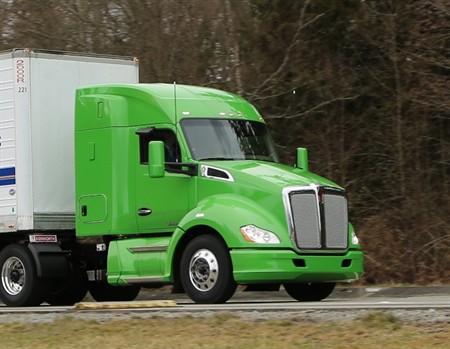 Kenworth T680 52-inch Mid-Roof Sleeper Lighweight Configuration
"These weight-savings features for the T680 52-inch mid-roof sleeper offer an excellent opportunity for truck buyers to spec light and increase payload, while operating a quality Kenworth truck with excellent driver comfort in the 2.1-meter wide cab and sleeper," said VanVoorhis.
Kenworth Truck Company is the manufacturer of The World's Best® heavy and medium duty trucks. Kenworth's Internet home page is at www.kenworth.com. Kenworth is a PACCAR company.