Kenworth Sales Co. Opens New Parts and Service Location in Ogden to Serve Northern Utah
Kenworth Sales Co. has opened a new parts and service location in the West Haven suburb of Ogden to provide parts and service support to customers in Northern Utah.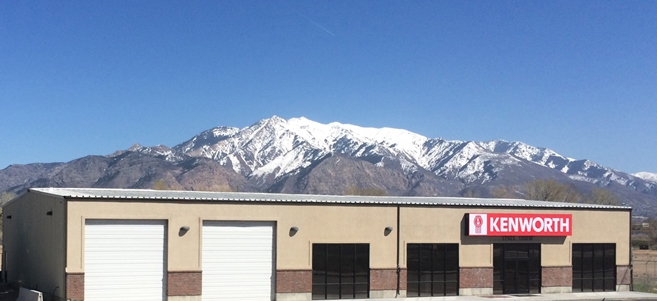 Kenworth Sales Co. - Ogden

The new Ogden location includes two buildings totaling 8,800 square feet, with a 4-bay service department and a 5,400-square-foot parts department. The facility is at 1750 S. 1350 W. in West Haven, Utah, and sits on 11 acres less than a half mile north of Exit 343 on U.S. Interstate 15. Kenworth Sales Co. will hold a grand opening celebration at the dealership in West Haven on May 4.

"We're pleased to be opening this new location, which offers excellent visibility and access to I-15, the major north-south travel corridor through Utah," said Kyle Treadway, Kenworth Sales Co. dealer principal. "The Ogden location greatly enhances service coverage for our Northern Utah customers. It also makes it easier for truck drivers passing through the area and Northern Utah businesses to more conveniently reach the parts and service support they need locally, instead of traveling 45 miles to our corporate headquarters in West Valley City."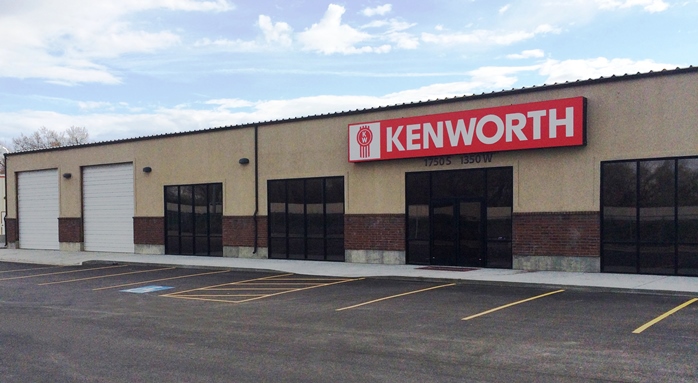 Kenworth Sales Co. - Ogden

The phone number for Kenworth Sales – Ogden is 801-732-5030 or toll-free: 888-616-0863. District manager Mike McKay will serve as branch manager. Colby Shaw manages the service department and Brian Hansen manages the parts department. Parts and service are available from 7 a.m. to 6 p.m., Monday through Friday, and 8 a.m. to 5 p.m. on Saturday. The service department offers full warranty support for PACCAR MX series engines.

In addition to the Ogden branch, Kenworth Sales Co. operates another 20 branches in Idaho, Montana, Nevada, Oregon, Utah, Washington, and Wyoming.

Kenworth PremierCare® dealers help fleets and truck operators to maximize productivity by offering a full stock of parts and accessories, convenient hours of operation, expert factory-trained technicians, and mobile roadside assistance.

Kenworth is the driver's truck. See what drivers are saying at www.kenworth.com/drivers.

Kenworth Truck Company is the manufacturer of The World's Best® heavy and medium duty trucks. Kenworth's Internet home page is at www.kenworth.com. Kenworth is a PACCAR company.