Kenworth Offers $1,000 Rebate To OBAC Members In Canada
Kenworth Truck Company is offering a $1,000 ($US) rebate to members of the Owner-Operator's Business Association of Canada (OBAC) on qualifying purchases of new Kenworth trucks during 2014.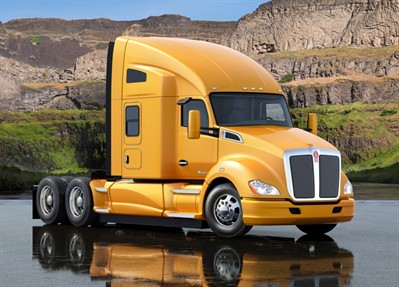 Kenworth T680 

Eligible trucks include new Kenworth T660, T700, T800, T880, W900 and the industry-leading, aerodynamic T680 in qualifying day cab or sleeper configurations. Buyers must show their OBAC membership card to their Kenworth dealer at time of purchase.
 
Other limitations apply on the Kenworth rebate program. Contact your Kenworth dealer or OBAC for full details.
 
OBAC is an innovative, member-driven, association promoting a culture of safety, professionalism, and integrity among commercial drivers. OBAC brings the drivers' perspective to industry and government. OBAC's website is at www.obac.ca.
 
Kenworth Truck Company is the manufacturer of The World's Best® heavy and medium duty trucks. Kenworth's Internet home page is at www.kenworth.com. Kenworth is a PACCAR company.