New Kenworth Video Stars Greg Evigan, Kenworth T680 Next Gen To Support Truckers Against Trafficking
Kenworth has produced a new video to encourage support for Truckers Against Trafficking (TAT), a 501(c)3 non-profit devoted to stopping human trafficking by educating, mobilizing, and empowering the nation's truck drivers and rest stop employees. The video is available on the Kenworth YouTube site at https://www.youtube.com/user/KenworthTruckCo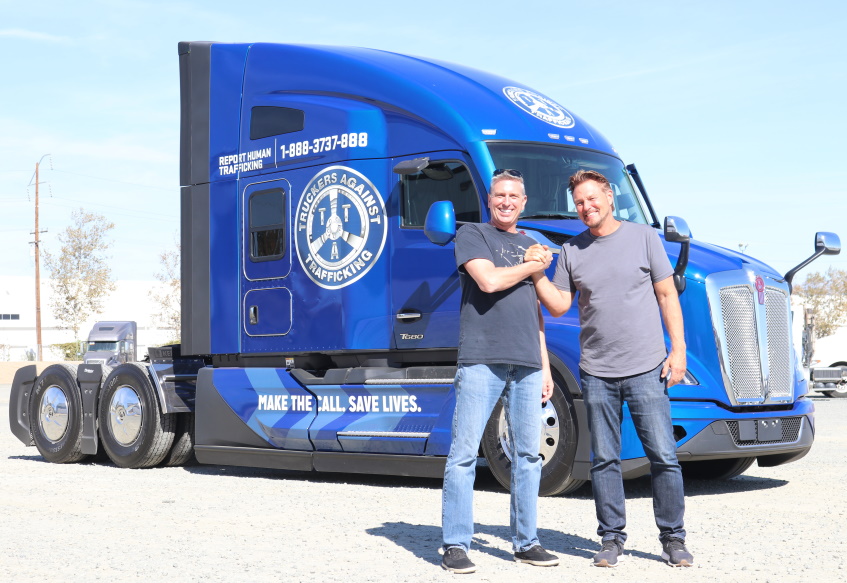 From left, Don Blake and Greg Evigan

Don Blake, Inland Kenworth – Phoenix new truck sales manager, is spearheading a major effort to auction the special "Everyday Heroes" Kenworth T680 Next Generation with all funds going directly to TAT to support its efforts to combat human trafficking. The project has received significant support from key sponsors Kenworth Truck Company, Inland Kenworth, and other leading companies and organizations in the trucking industry.

The newly released Kenworth video stars Greg Evigan and the "Everyday Heroes" T680 Next Gen. Evigan is well-known for his starring role in the 1979-1981 television series "B.J. and the Bear." The series was especially popular among truckers as Evigan played truck driver B.J. McKay and drove an iconic Kenworth K100.

"I'd like to thank Greg Evigan for his participation in this special video that helps us reach out to truckers and supports the important activities of Truckers Against Trafficking to help combat trafficking," said Blake.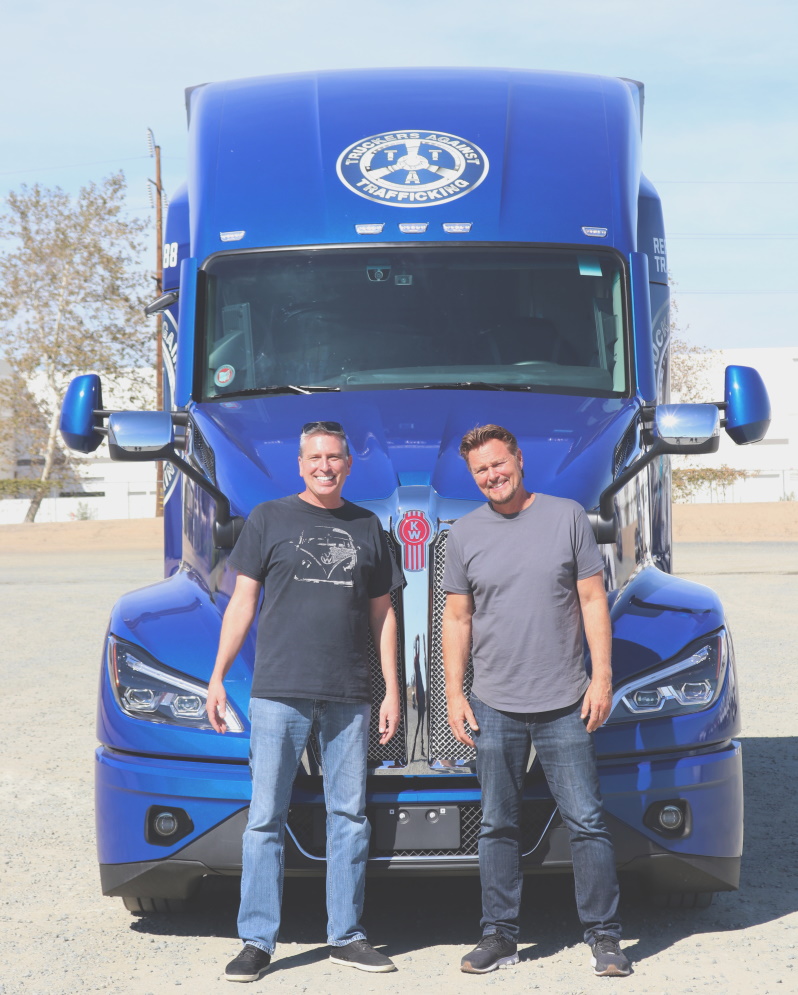 "Human trafficking is modern day slavery. Every day in America, women and children are being used against their will. This is a horrific crime that destroys lives," said Evigan in the video. "Together, we can do something about it. I'm asking you – the trucker – to be the everyday hero, and for your help in the fight against human trafficking. I invite you to begin by becoming a certified TAT-trained driver."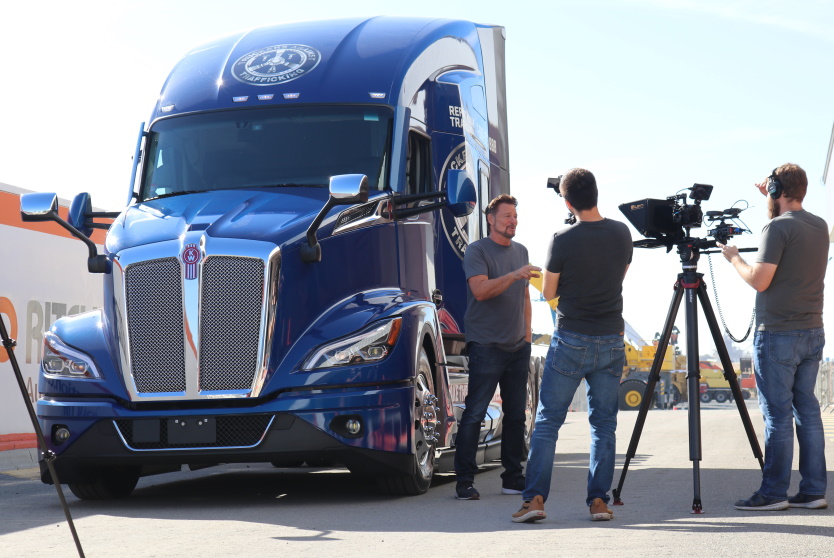 To become certified, visit the TAT website (www.truckersagainsttrafficking.org), select Get Certified, complete the registration, watch the training video and take a short quiz. Over one million truck drivers and truck stop operators are TAT-trained and educated.

"Truckers have an important role to play in this battle. If you suspect human trafficking is taking place or have an emergency, please call local law enforcement or the National Human Trafficking Hotline immediately at 1-888-373-7888 to report what you know," said Kendis Paris, executive director of TAT.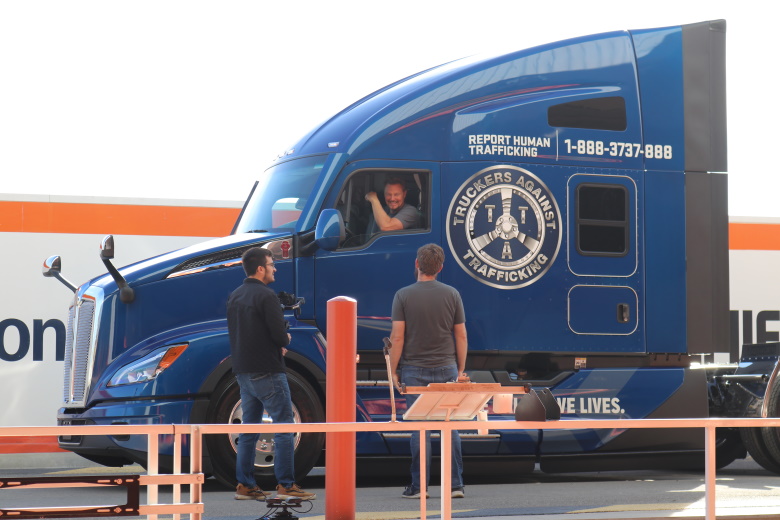 The Everyday Heroes Kenworth T680 Next Gen is fully loaded with a 76-inch sleeper, and PACCAR Powertrain featuring a 510-hp PACCAR MX-13 engine, PACCAR TX-12 automated transmission and PACCAR DX-40 rear axles. Ritchie Bros. (www.rbauction.com) will host the auction of the Everyday Heroes Kenworth T680 Next Gen on December 10 in Perris, California.

"This project is a great opportunity for Kenworth and the industry to raise significant funds for this important cause. On behalf of Kenworth, I'd especially like to thank Greg Evigan for his help with the video to raise visibility among truckers about human trafficking and what can be done to stop it," said Genevieve Bekkerus, Kenworth director of marketing.

Other companies providing support for the Everyday Heroes Kenworth T680 Next Gen are:

Alcoa, Arizona Trucking Association, Chevron, Davco, East Penn Batteries, Eaton Corporation, FlowBelow, GraMag, Horton, Independent Carrier Safety Association, Jost Fifth Wheel, Knight-Swift Transportation, Meritor, PACCAR Financial, PACCAR Parts, Pana-Pacific, PrePass, Ritchie Bros., Southwest Truck Driver Training, Tectran, The Vomela Transportation Group, Trimble, Utility Trailer Sales Company of Arizona, and WABCO.

Kenworth is The Driver's Truck™. See what drivers are saying at www.kenworth.com/drivers.

Kenworth Truck Company is the manufacturer of The World's Best® heavy and medium duty trucks. Kenworth's Internet home page is at www.kenworth.com. Kenworth is a PACCAR company.