Kenworth Cabovers Offer Superb Power, Visibility and Maneuverability for Neesvig's Food Service
A family-owned  Windsor, Wis.-based Neesvig's Food Service and its Milwaukee-based sister company, Empire Fish, provide top quality meats and seafood to restaurants, hotels, country clubs, hospitals and universities across the Upper Midwest. A fleet of 15 leased Kenworth K270 and K370 Cabovers with refrigerated van bodies serves hundreds of customers, mostly in urban areas.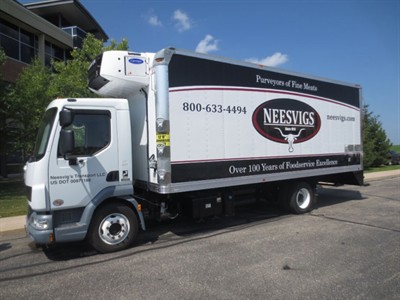 "Drivers have as many as 25 or 35 stops a day," said Neesvig's facility and equipment services manager Mike Nasinnyk. "Delivery is often in an alleyway to a restaurant. Our drivers need good maneuverability and visibility to operate on narrow streets populated with cars, people and garbage dumpsters. Our trucks have to make really tight turns while getting in and out of tight places."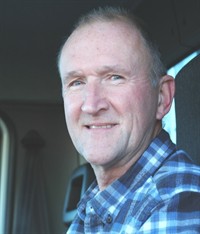 Mike Nasinnyk, Neesvig's facility and equipment services manager
Extra Power, More Creature Comforts
The company updated its fleet to Kenworth in 2013, desiring more durable and cost-effective cabovers than the Class 5 trucks they used to own. During the vetting process, Neesvig's invited Kenworth, along with three other manufacturers, to compare features and benefits of each truck. "Wisconsin Kenworth - Windsor brought a K270 over to test drive," said Nasinnyk. "We fell in love with it right away. Everything we wanted - power, visibility, handling, tight turning radius - is in the K270. Drivers especially love the extra power and torque."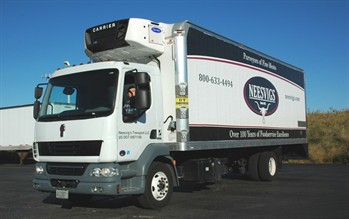 The trucks in Neesvig's previous fleet were a little undersized, said Nasinnyk. "With a heavy load, going up a hill, drivers had to do a lot of downshifting. We don't have that situation with the Kenworths. With plenty of power, drivers can do a lot of things quicker, faster and safer." A 6.7-liter PACCAR PX-6 engine with 250 hp and 660 lb-ft of torque powers all 15 Kenworth cabovers.
"Drivers love the creature comforts, too," said Nasinnyk. "The mirrors around the cab give drivers better visibility. Handling is superb. And of course things like the heated mirrors and air-conditioning make a big difference, especially for our longer haul drivers.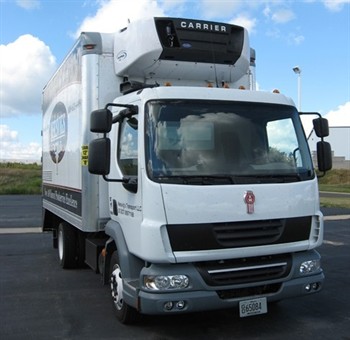 Kenworth Dealer and PacLease Exceeding Expectations
Having a dealer nearby that handles maintenance responsibilities made Neesvig's decision to lease trucks an easy one. "We needed someone we could trust, a dealer who is going to do what he said he is going to do. Wisconsin Kenworth - Windsor has really lived up to our expectations, and then some."
Wisconsin Kenworth - Windsor notifies Neesvig's of all preventative maintenance services, allowing company drivers to drop trucks off at the end of the day and take a loaner car back to the Neesvig's facility. Kenworth services the trucks and delivers them back to Neesvig's at midnight. Next morning, all trucks are ready to go.
"It's a nice arrangement and the kind of partnership that gives us great flexibility," said Nasinnyk. "We decided to lease because we wanted to get out of the trucking business and concentrate on delivering products more effectively. Kenworth and PacLease help us to achieve that goal."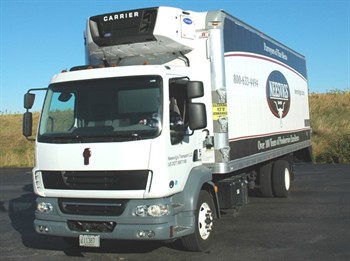 Kenworth Truck Company is the manufacturer of The World's Best® heavy and medium duty trucks. Kenworth's Internet home page is at www.kenworth.com. Kenworth is a PACCAR company.