PACCAR MX-11 Engine Offers More Productivity for Vocational Customers
Incorporating the latest advancements in PACCAR engine technology, the new 11-liter PACCAR MX-11 engine is allowing Kenworth customers to reap productivity benefits.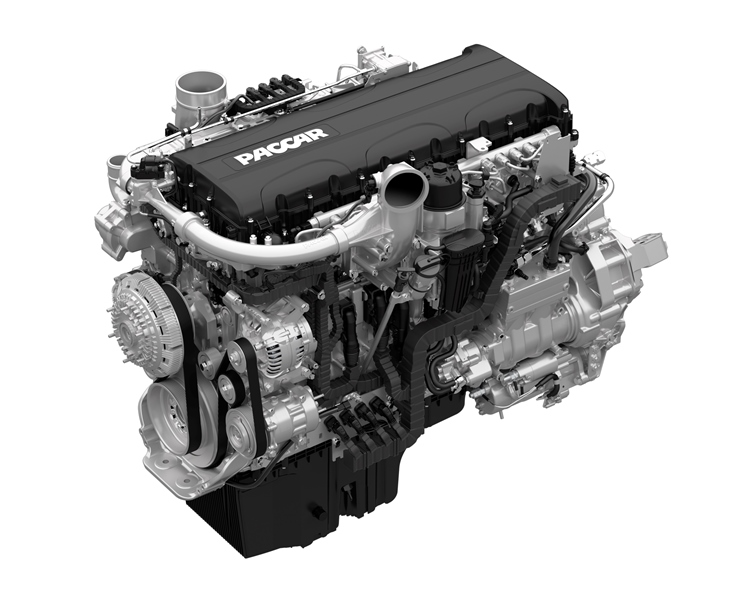 That's the word from Kurt Swihart, Kenworth marketing director. "The new PACCAR MX-11 engine is a great example of an engine that provides our customers with a substantial weight savings, while also driving up fuel economy across a wide range of applications," he said. "That offers immediate payback for customers in weight-sensitive vocational applications where additional payload can significantly enhance revenues."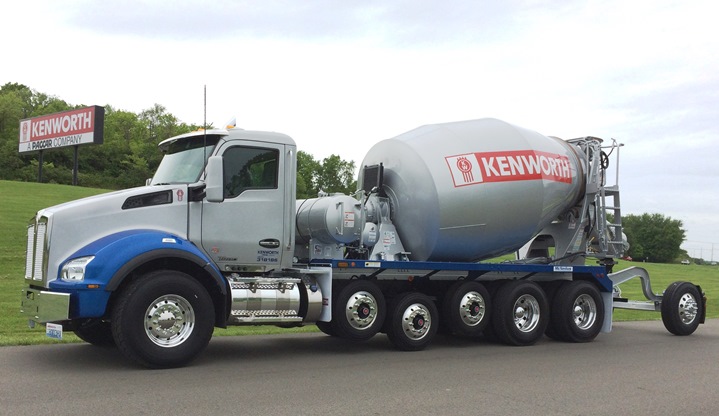 Kenworth T880 Mixer with PACCAR MX-11 Engine
According to Swihart, the PACCAR MX-11 engine can be spec'd between 355 and 430 horsepower with up to 1,550 lb-ft of torque, while the larger PACCAR MX-13 engine has a range between 380 and 500 horsepower and up to 1,850 lb-ft of torque.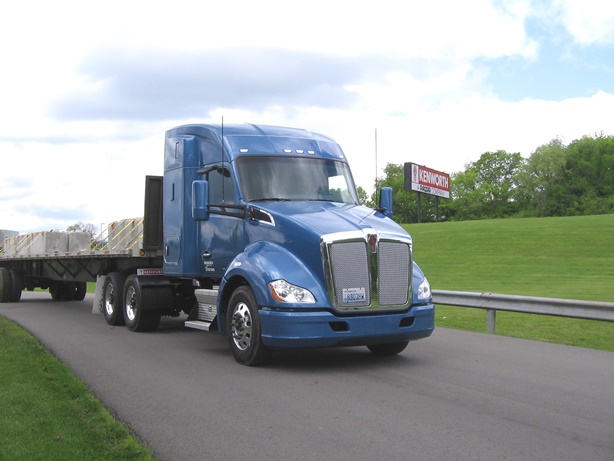 Kenworth T680 52-inch Mid-Roof Sleeper with PACCAR MX-11 Engine
"There is overlap between the two when it comes to horsepower, so customers have flexibility to optimize their spec when they have a requirement between 380 and 430 horsepower," said Swihart. "Torque curves vary, so depending on the application and terrain covered, it can make great sense to select an 11-liter platform. Often, drivers can't tell the difference in power, but fleet owners can tell the difference in another metric – adding 400 more pounds of payload. That can mean additional concrete for a mixer or additional fuel or grain for a bulk hauler, maximizing the earning power of the vehicle."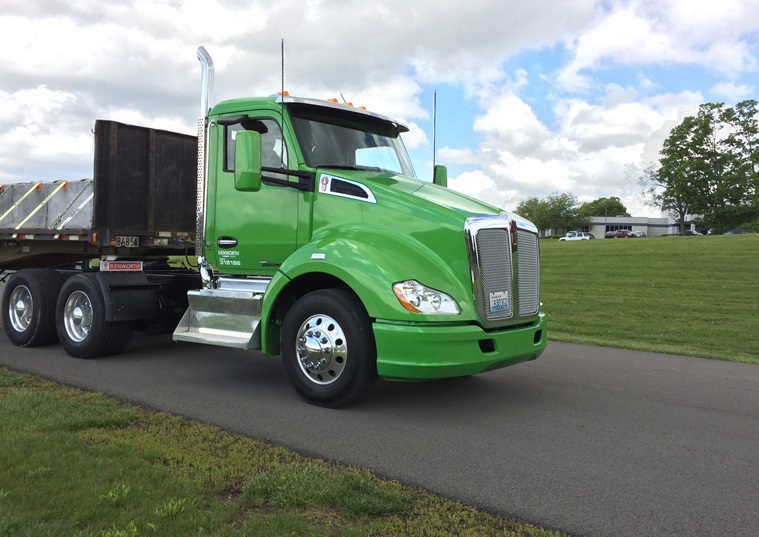 Kenworth T680 Day Cab with PACCAR MX-11 Engine

Still, it's not a cut-and-dried solution, noted Swihart. "If you're loading up to 66,000 pounds gross, an 11-liter engine is ideal in many applications. For applications grossing between 66,000 and 80,000 pounds, the choice between 11- and 13-liter allows for a greater level of optimization."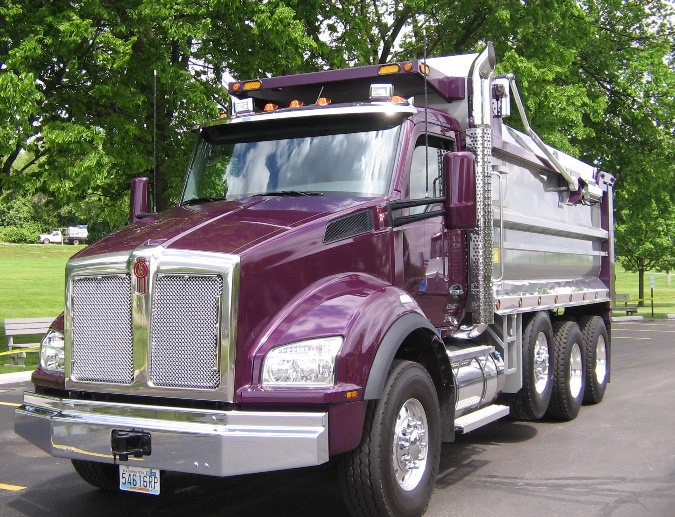 Kenworth T880 Northeast Dump with PACCAR MX-11 Engine
According to Swihart, both 11- and 13-liter engines can be spec'd with the same transmissions. "So there are no trade-offs there," he said.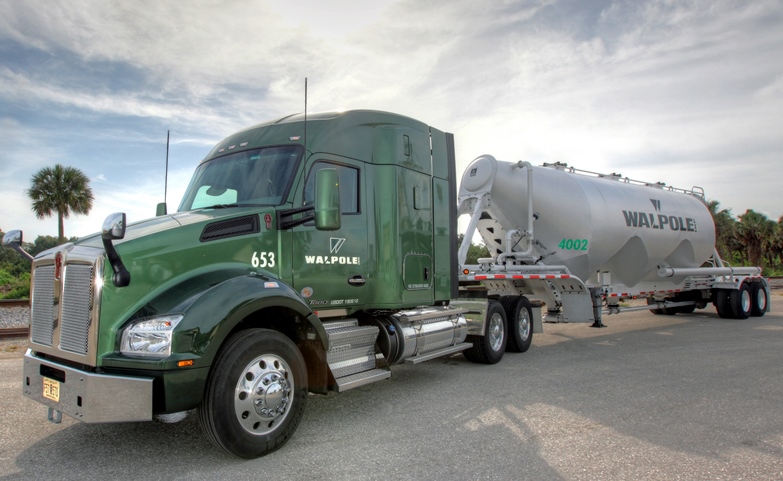 Walpole T880 52-inch Mid-Roof Sleeper with PACCAR MX-11 Engine
But at the end of the day, it's productivity that carries the day. "That's why careful evaluation of performance and life-cycle costs need to be considered," said Swihart. "It's penciling out the number and working closely with your dealer to determine the spec that's best for your operation. With the new PACCAR MX-11 platform there are numerous opportunities for productivity enhancements, which is truly exciting. We have a MX-11 mixer customer who spec'd a Kenworth T880 with a set-back front axle and added a pusher axle for weight distribution. With the gain in payload over a mixer with a 13-liter engine, each truck is averaging more than $300 in additional revenue daily. That adds up fast and offers a competitive advantage, not to mention the opportunity for a healthier bottom line at the end of the year."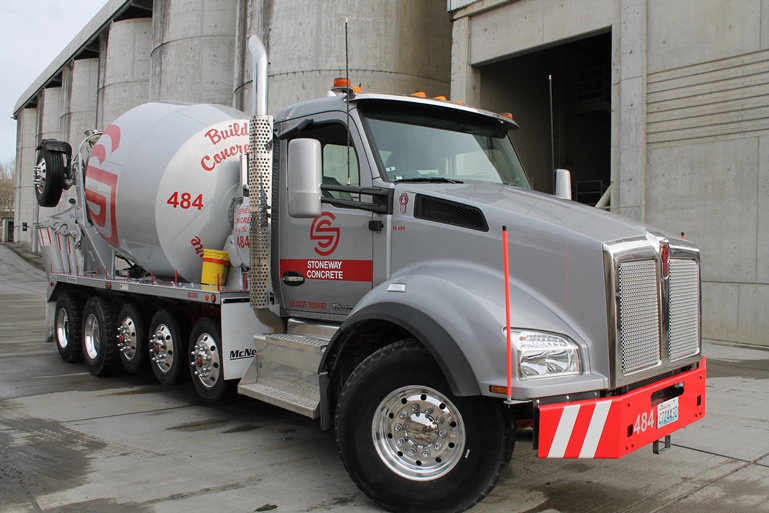 Stoneway Concrete Kenworth T880 Mixer with PACCAR MX-11 Engine
Kenworth is the driver's truck. See what drivers are saying at www.kenworth.com/drivers.
 
Kenworth Truck Company is the manufacturer of The World's Best® heavy and medium duty trucks. Kenworth's Internet home page is at www.kenworth.com. Kenworth is a PACCAR company.