Melton Truck Lines Receives Excellent Reliability, Driver Satisfaction with Fuel-Efficient Kenworth T680s
Melton Truck Lines has been a leader in the flatbed industry for 62 years. With a pristine fleet of 1,100 late model trucks, Melton proudly serves customers from coast-to-coast – as well as in Canada and Mexico – and strives to remain ahead of the competition with top-notch drivers and state-of-the-art equipment.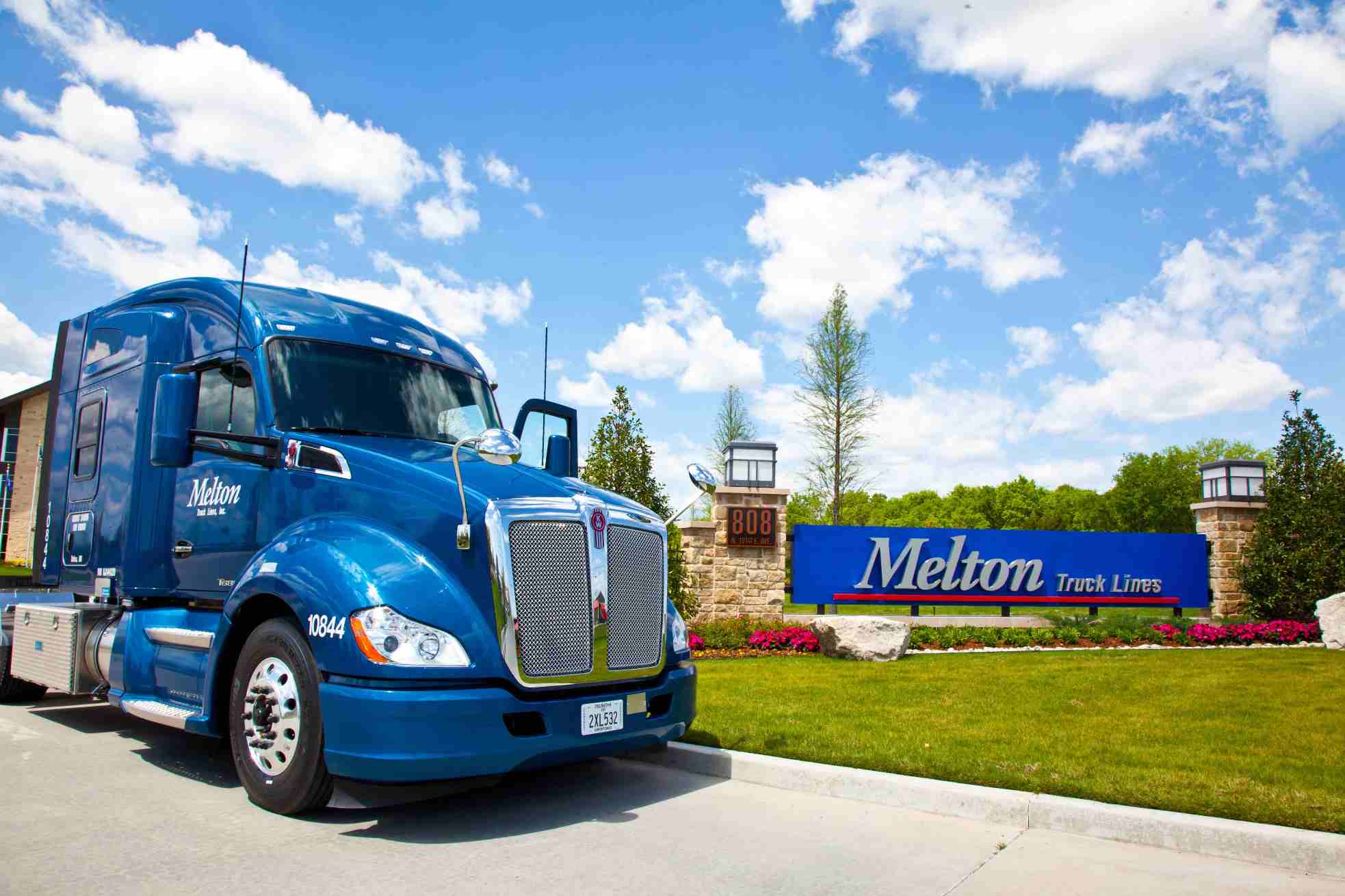 "The average age of our trucks is less than two years old," said Melton Chairman and CEO Bob Peterson, who purchased the company in 1991 and has since tripled its size. "Since our first Kenworth order of 10 trucks in 1989, through our latest order for 2016, we will have purchased 4,400 Kenworths. That's almost half a billion dollars' worth of Kenworth trucks."

All of those Kenworth trucks were purchased through MHC Kenworth – Tulsa. "We particularly like working with MHC Kenworth," said Peterson. "Many of their dealerships are open 24/7. That's important to us." When the fuel efficient Kenworth T680 was introduced in 2012, Melton was among the first companies to put it to the test. The truck quickly proved itself to drivers and management, which added 500 more T680s in 2014 and 2015. This year, the company ordered 400 T680s, bringing the fleet's T680 total to 900.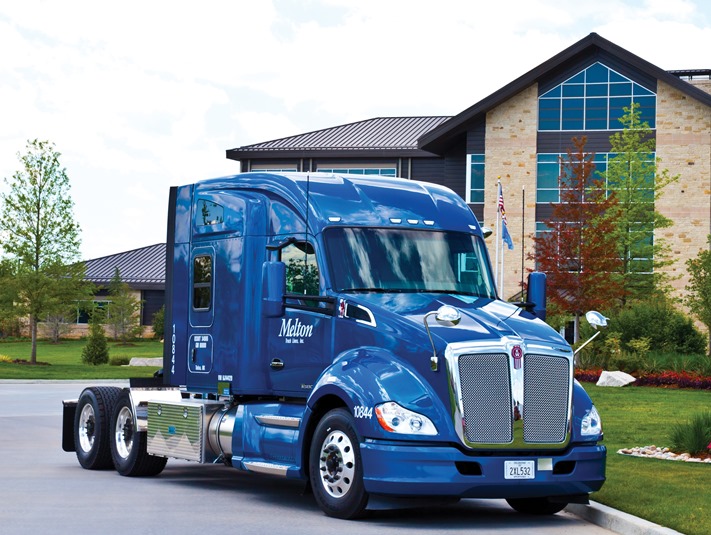 The latest spec includes the PACCAR MX-13 455-hp engine coupled with the Eaton® Fuller Advantage® 10-speed auto¬mated transmission. "We put a lot of confidence in the PACCAR MX-13 engine this year," said Peterson. "Drivers like the good power curve and pulling strength, and we appreciate the weight savings."

Melton's new T680s are helping to improve the fleet's overall fuel economy, said Peterson. "Along with the aerodynamic design and efficient MX engine, we spec aluminum wheels and wide-based singles to help further reduce fuel consumption. Our more skilled drivers are getting in the mid-7s with the new trucks."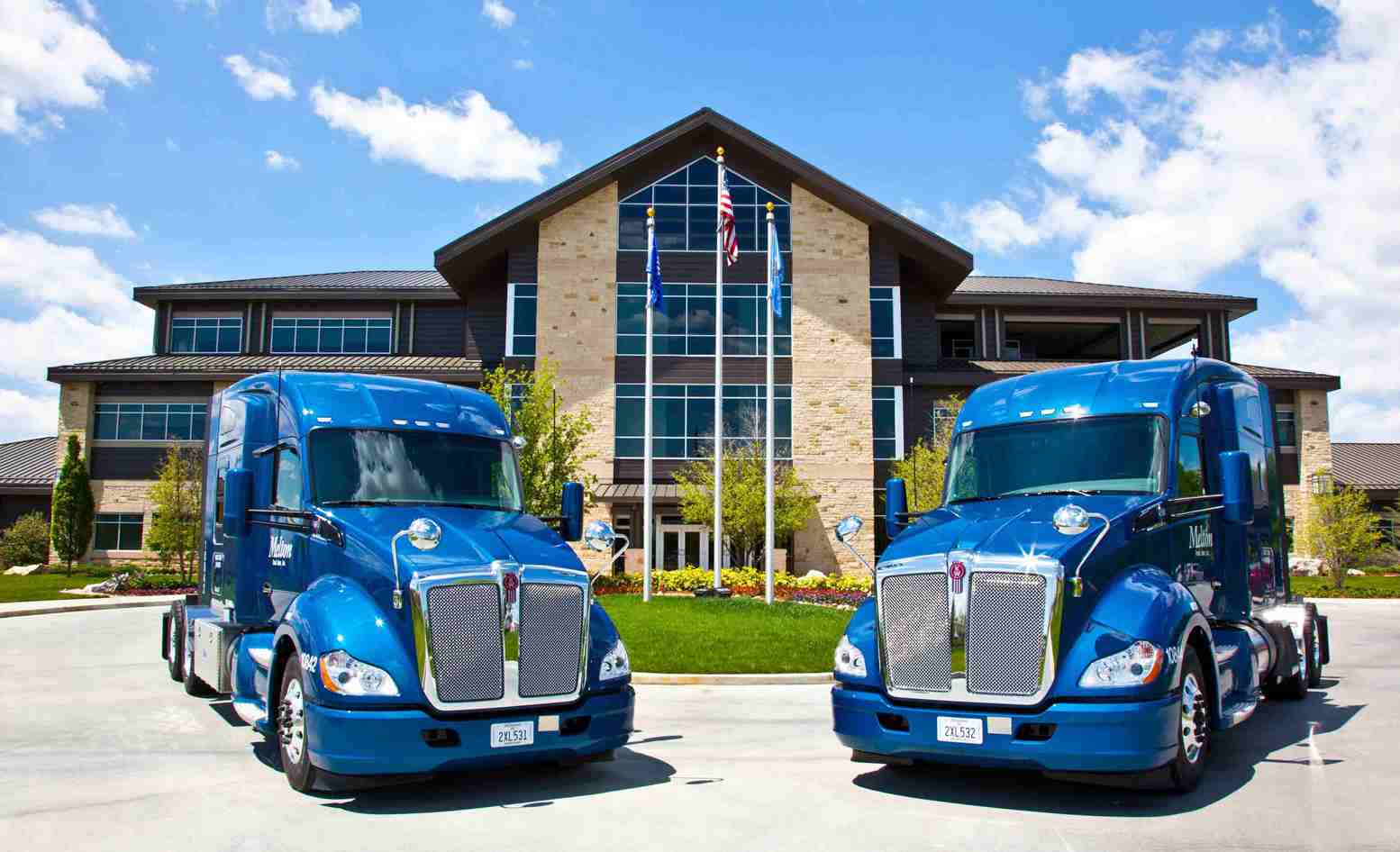 Like most trucking companies, Peterson said, "The hardest part of running our business today is finding and keeping qualified drivers. We want them to have a truck that they're proud of, that looks good and that doesn't break down. Drivers love Kenworth, so when we need to recruit, we always advertise our Kenworth fleet."
Melton driver Ronnie French recently achieved three million safe miles and was selected by the company to receive the historic 500,000th truck produced at the Kenworth factory in Chillicothe, Ohio. The landmark T680 with 76-inch mid-roof sleeper and PACCAR MX-13 engine is specified with Kenworth TruckTech+ and driver comfort features such as the T680's drawer-style refrigerator and freezer, television installa¬tion package, liftable lower bunk, and stowable folding upper bunk.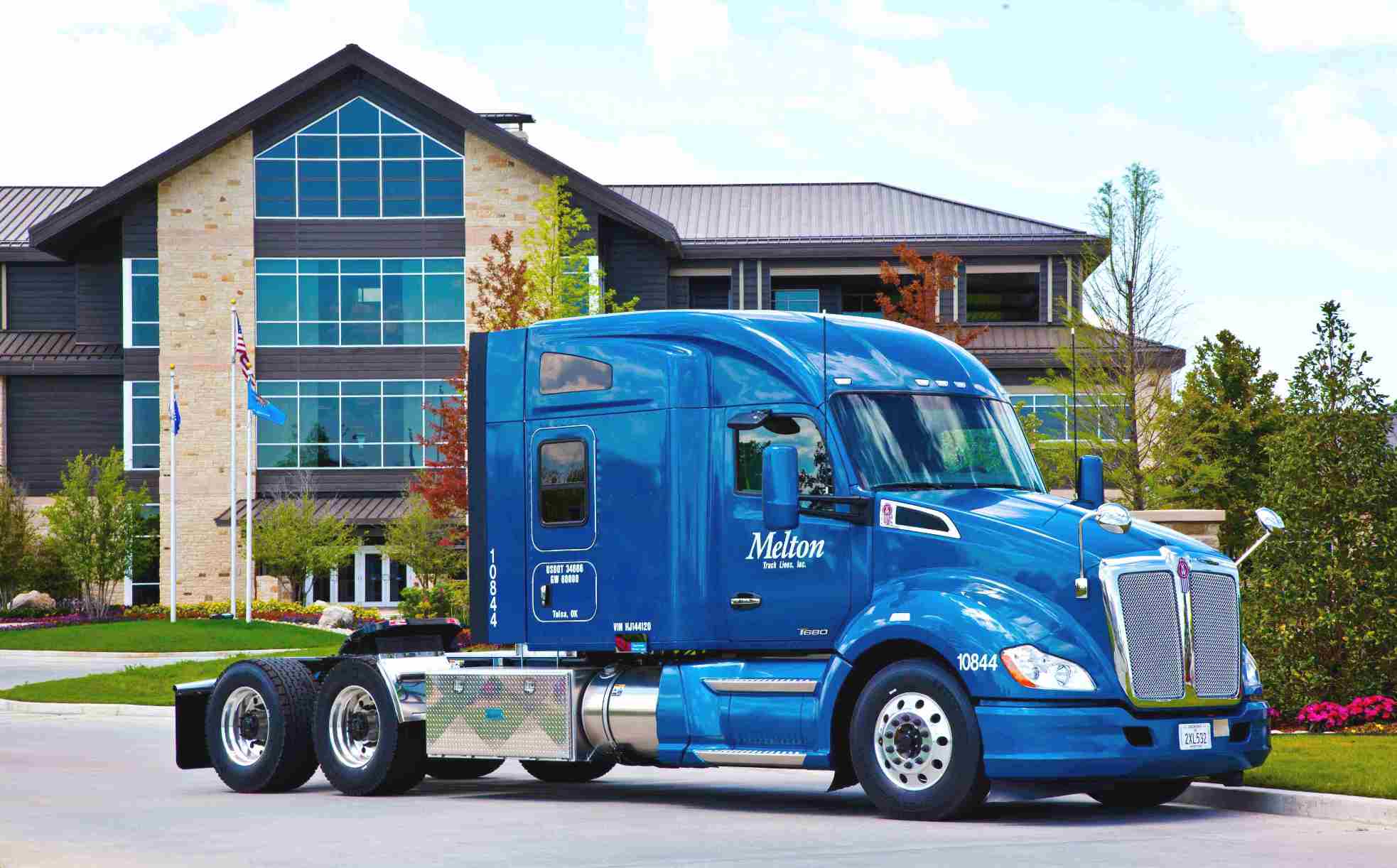 A Melton driver for 29 years, French said, "I've always driven Kenworth trucks. Everything from a K100 cabover in 1989 up to my new T680. It has everything I need: a refrigerator, freezer, microwave, satellite TV, toaster oven. I cook all my meals in it. It's a really nice, roomy, comfortable truck to live and work in."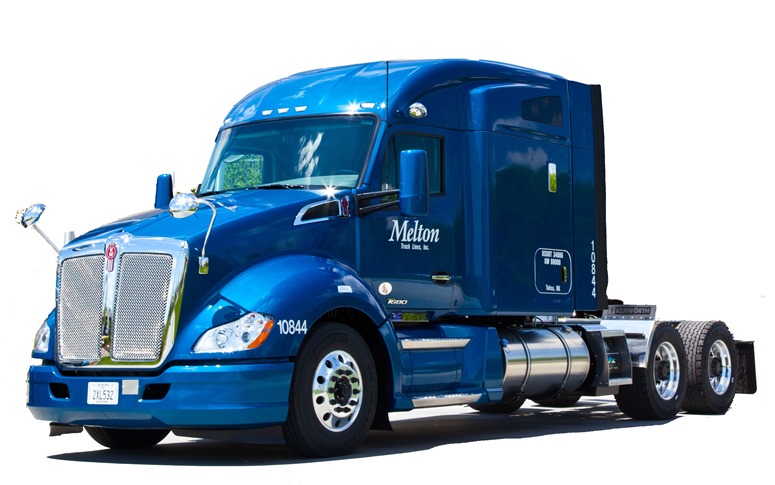 For Melton, the T680 delivers maximum efficiency and uptime, while helping drivers minimize fatigue. When mak¬ing the decision about the fleet's truck of choice, Peterson said, "Our biggest concern is always reliability and driver comfort, but it's everything else, too – fuel economy, cost, engine performance and overall cost of operation. We believe the Kenworth T680 is the superior truck."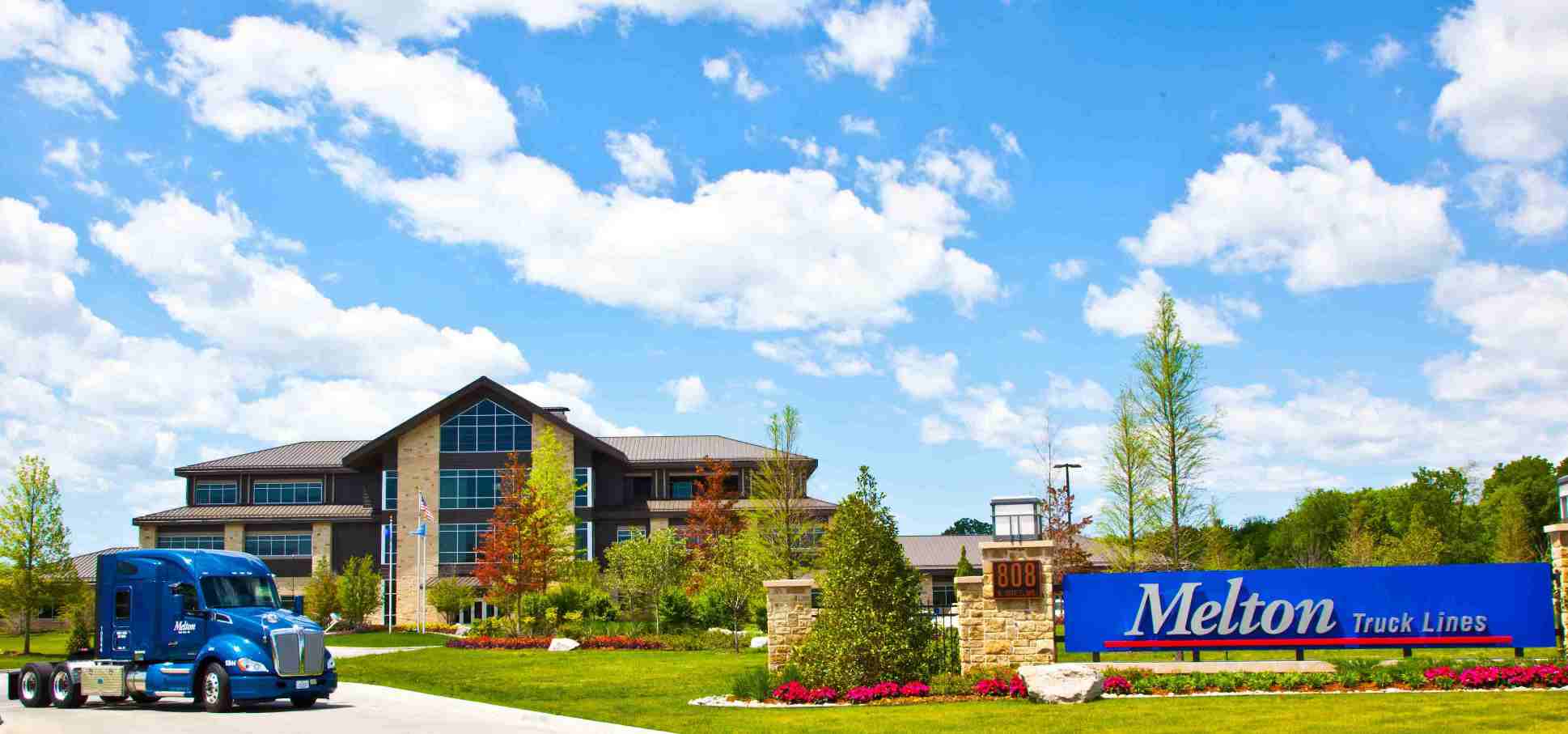 Kenworth is the driver's truck. See what drivers are saying at www.kenworth.com/drivers.

Kenworth Truck Company is the manufacturer of The World's Best® heavy and medium duty trucks. Kenworth's Internet home page is at www.kenworth.com. Kenworth is a PACCAR company.