Matheson Postal Services Puts Kenworth T680 Next Gen with Near Zero Emissions Natural Gas Engine to the Test
SACRAMENTO, Calif., September 15, 2021 – Before the Kenworth T680 Next Generation recently became available with the Cummins Westport ISX12N natural gas engine, the new truck model underwent extensive customer validation testing to assess 'real-world' performance.
Early this year, Matheson Postal Services became one of Kenworth's first customers to receive and place into service a T680 Next Gen equipped with a ISX12N engine. The Sacramento-based company provides regional and cross-country transportation for leading postal and shipping service providers, such as the United States Postal Service (USPS) and FedEx.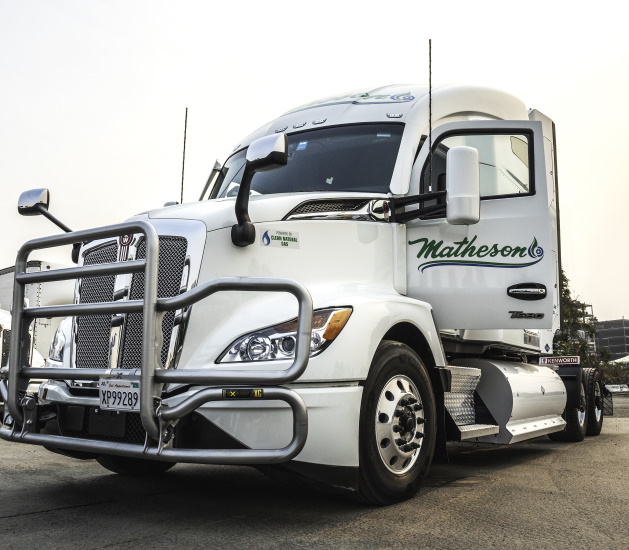 With 95 classic Kenworth T680s and T880s equipped with 400-hp Cummins Westport ISX12N engines already in operation, Matheson Postal Services was the ideal candidate to evaluate the T680 Next Gen.
"Our validation process is an essential element of developing and launching Kenworth truck models. Matheson Postal Services is an excellent Kenworth customer and played a key role in assessing the T680 Next Gen in a natural gas engine-driven operation," said Jim Walenczak, Kenworth assistant general manager for sales and marketing.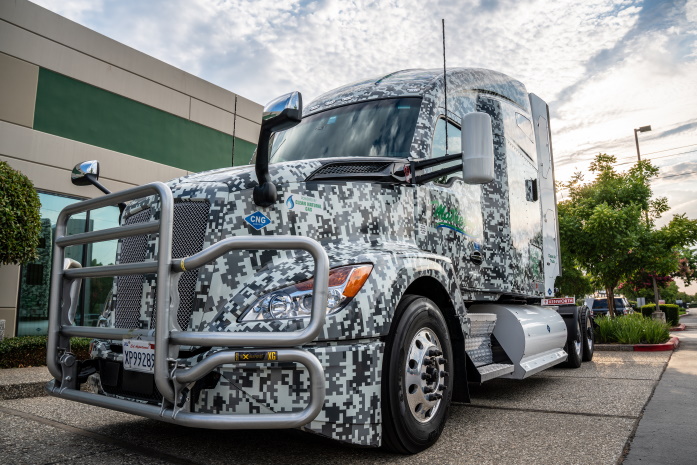 "It was exciting to have Kenworth approach us about testing out the new model," said Daniel Shandy, Matheson Postal Services fleet maintenance director. "When we received the T680 Next Gen all wrapped in camouflage, it created quite the buzz around here. Our drivers spending time with the truck have received a lot of attention from others on the road. It's been fun to test it out."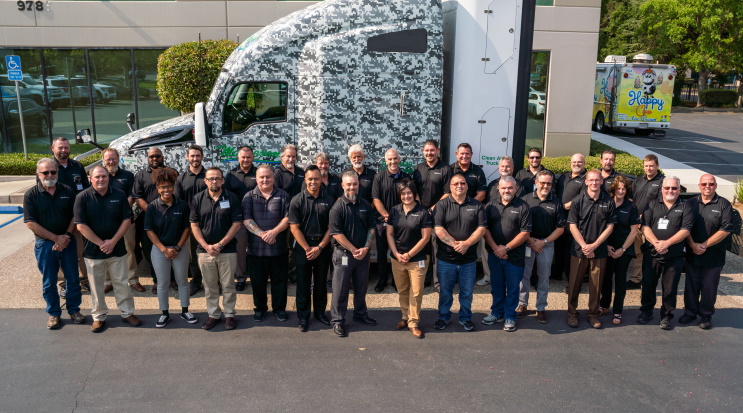 According to Shandy, the truck's improved aerodynamic design is what initially caught his attention when he saw the validation unit for the first time. "The sloped and narrower hood, re-designed chassis fairings, and other changes Kenworth made to reduce wind resistance caught my eye," said Shandy. "It's a sleek design that builds off the quality attributes of the classic T680."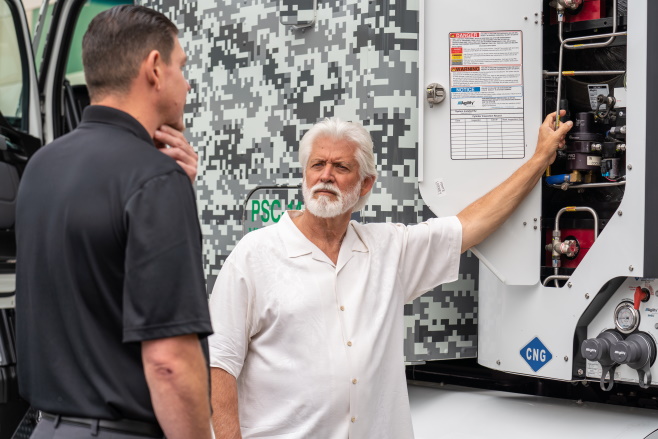 Shown are Mark Matheson, Matheson Companies CEO and president (right) and Daniel Shandy, fleet maintenance director.
Since being placed into service, the T680 Next Gen equipped with a 76-inch sleeper is on a dedicated route, making runs to and from Spokane, Washington, and Sacramento, California. The company closely monitors the T680 Next Gen's performance and compares it to the classic T680s running the same route. So far, the T680 Next Gen has put more than 50,000 miles on the odometer – and one measurable that stands out above all else is the enhanced fuel economy.
"We have 15 classic T680s running the same route with the exact same powertrain specs as the T680 Next Gen, and the improvement in fuel economy is impressive," said Shandy. "Factor in the diesel gallon equivalent (DGE) for compressed natural gas (CNG), and our T680 Next Gen averages an increase of 0.64 miles per gallon* compared to our classic T680s. That's significant."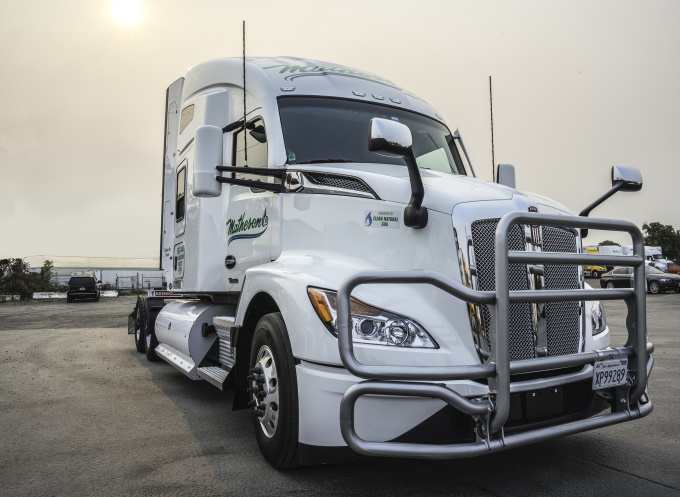 According to Shandy, CNG trucks are less fuel efficient than diesel trucks because there is less energy per volume unit in natural gas compared to diesel. CNG costs less per DGE and generally does not have the price volatility of diesel.
"Any fuel economy improvement you can attain helps with the costs of running CNG trucks. We're pleased with what we're seeing so far from the T680 Next Gen and ISX12N combination," said Shandy.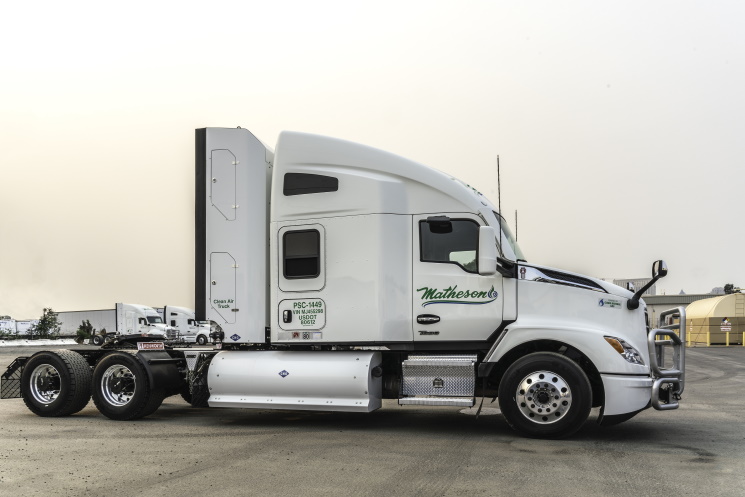 Matheson Postal Services first began specifying near-zero emission engines on its Kenworth T680 and T880s seven years ago to become a more environmentally driven company and better assist its customers' sustainability goals.
"Much of our business is contracted out to the USPS, and they've mapped out a series of sustainability goals they intend to meet by 2025," said Shandy. "Not only is running CNG trucks better for the environment, but it's also a good business decision for us since our customers want to work with companies committed to operating in a more sustainable way."
Matheson Postal Services operates mainly Kenworths in its 225-truck fleet, which is mixed between diesel and natural gas-powered trucks. According to Shandy, the company is committed to gradually phasing out its diesel trucks and replacing them with ones that run on CNG.
"Right now, we're running CNG trucks in areas that are accessible for our drivers to refuel in. As the fueling infrastructure needed to support CNG continues to expand, so will our opportunities to run more natural gas vehicles," said Shandy.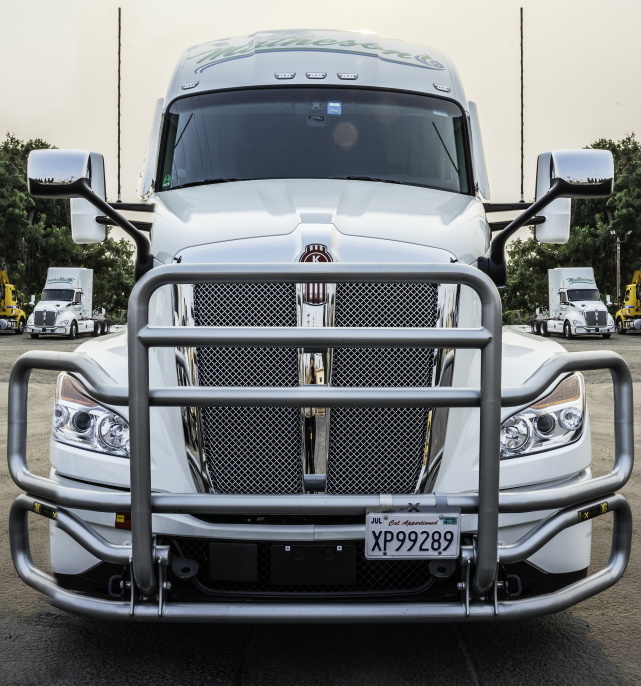 In the postal and shipping industry, maintaining exceptional safety scores is key when bidding for contracts. It's why Matheson Postal Services always includes the latest driver safety technology when placing new truck orders with NorCal Kenworth – San Leandro. The T680 Next Gen's new Kenworth advanced driver assistance systems, such as Lane Keeping Assist and Torque Assisted Steering, is making a real difference for drivers.
"It's always been a top priority to keep drivers safe," said Shandy. "Our drivers who've driven the Next Gen have chimed in about how Kenworth's new safety features help keep them in their lane and make the driving experience more comfortable."
The Lane Keeping Assist system uses camera input to identify when the truck is departing the lane and provides a "nudge" to correct the direction of the truck. Torque Assisted Steering provides additional torque to the steering column. The amount of torque assist is based on vehicle speed, with high speeds resulting in less assistance and a tighter steering feel. When traveling at low speeds, there is a lighter steering feel and more torque assist. The system adjusts to varying driving conditions and applies necessary torque to best handle adverse conditions.
The new 15-inch high-definition, digital display is another technology that stands out to drivers, noted Shandy. The fully digital instrumentation is customizable, allowing drivers to select as much or as little vehicle information and gauges as they prefer on the screen. The ergonomic Kenworth Next Gen SmartWheel® enables drivers to easily control all features of the screen while keeping their eyes on the road.
The positive driver feedback and operational advantages that Matheson Postal Services found during its time with the T680 Next Gen led the fleet to move forward with the new model. The company currently has 40 Kenworth T680 Next Gen with 76-inch sleepers and Cummins Westport ISX12N engines rated at 400 hp on order with NorCal Kenworth – San Leandro.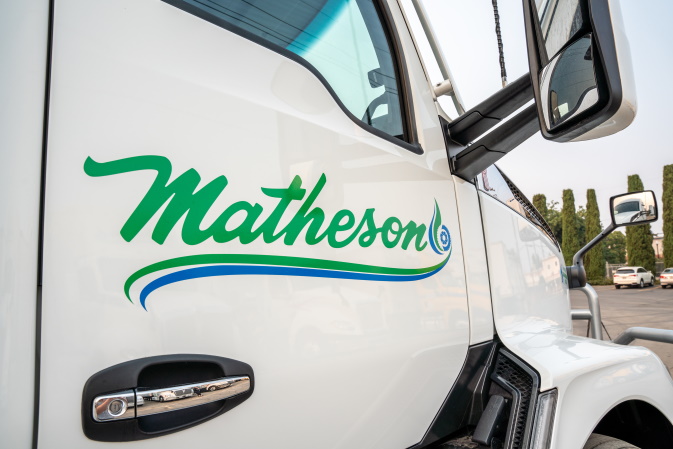 "Several years ago, Matheson began the process of transitioning its fleet to running Kenworths because they were viewed as high quality and reliable trucks," said Shandy. "The support we've received from both NorCal Kenworth – Sacramento, our local dealer, and selling dealer NorCal Kenworth – San Leandro, has helped tremendously in our move to CNG trucks. We've had great success with them, and from a small sample size with the T680 Next Gen, we expect even better results with the new truck. We can hardly wait to receive our first order."
Kenworth is The Driver's Truck™. See what drivers are saying at www.kenworth.com/drivers.
Kenworth Truck Company is the manufacturer of The World's Best® heavy and medium duty trucks. Kenworth's Internet home page is at www.kenworth.com. Kenworth is a PACCAR company.
*Individual fuel economy improvement will vary depending on use, road conditions, and other factors.