Kenworth of Pennsylvania Relocates York Dealership in Response to Parts and Service Business Growth
Responding to a large increase in business, Kenworth of Pennsylvania recently relocated its parts and service location in York, Pennsylvania, to a facility just one block west of its previous location to better serve customers.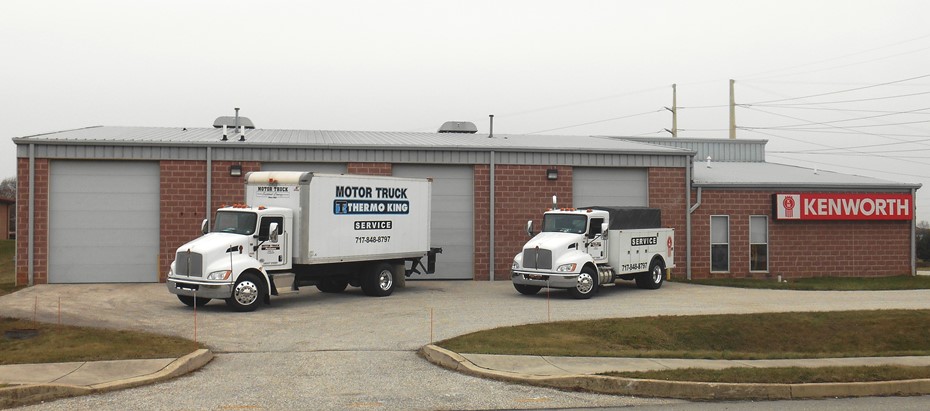 Kenworth of Pennsylvania - York


"Since we first opened the York location three years ago, we have seen a significant increase in our parts and service business," said Tim Mitchell, president of Motor Truck Equipment, the parent company of Kenworth of Pennsylvania. "As a result we've quickly outgrown the York dealership. Sitting on 10 acres, this new location will allow us to provide a much larger parking lot, making it easier for truck drivers to maneuver their trucks and find places to park their trailers."

The new facility, located at 805 Vogelsong Road, is less than a mile northwest of the Pennsylvania Avenue exit on U.S. Highway 30 and about a mile west of the Interstate 83-Highway 30 interchange. The 9,000-square-foot facility nearly doubles the amount of parts and service space available at its previous location. It increases the dealership's service capabilities by offering customers six service bays, and driver amenities including a premium driver's lounge, shower and WiFi internet service.

Kenworth of Pennsylvania – York has a 1,600 square-foot parts department, which provides expanded parts delivery. The location's 4,500-square-foot service department operates two fully-equipped service trucks, which also offer 24-hour emergency roadside service.

The phone number for Kenworth of Pennsylvania – York is 717-848-8797 or toll-free 1-844-822-9147. Rich Smith is branch manager. Jeremy Berkheimer manages the service department and Ryan Gladfelter manages the parts department. Parts and service are available from 7 a.m. to 5 p.m., Monday through Friday, and 8 a.m. to noon on Saturday. The service department offers full warranty support for PACCAR MX series engines.

In addition to its York dealership, Kenworth of Pennsylvania also operates Kenworth locations in Carlisle, Clintonville, Dunmore, Lancaster, New Stanton, Pittsburgh, and Shartlesville. The New Stanton location has achieved Kenworth PremierCare® Gold Certified status.

Kenworth PremierCare dealers, such as Kenworth of Pennsylvania – York, help fleets and truck operators to maximize productivity by offering a full stock of parts and accessories, convenient hours of operation, expert factory-trained technicians, and mobile roadside assistance. Kenworth PremierCare Gold Certified dealers go above and beyond to help fleets and truck operators to minimize downtime with a range of premium services, including extended evening and weekend operating hours, rapid diagnosis of estimated repair time in two hours or less, and dedicated TruckTech+ personnel.

Kenworth is the driver's truck. See what drivers are saying at www.kenworth.com/drivers.

Kenworth Truck Company is the manufacturer of The World's Best® heavy and medium duty trucks. Kenworth's Internet home page is at www.kenworth.com. Kenworth is a PACCAR company.