Kenworth T680 Idle Management System
The new, factory-installed Kenworth Idle Management System is now available as an option for the Kenworth T680 with a 76-inch sleeper.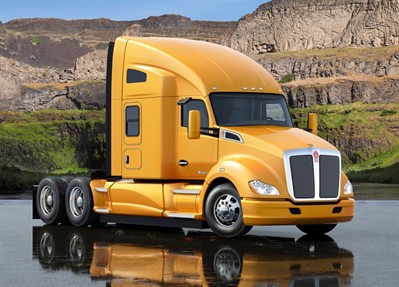 Kenworth T680 76-Inch Sleeper
The system offers a battery-based auxiliary power unit (APU) system for air conditioning that is tied directly into the Kenworth T680's ducting system. An optional fuel-fired heater provides full engine-off heating capability.
"The Kenworth Idle Management System is the most robust, battery-powered system on the market," said Brett VanVoorhis, Kenworth on-highway marketing manager. "The system eliminates the need to idle the engine to run the HVAC system. That can save about $4 an hour as idling usually burns about one gallon of fuel per hour."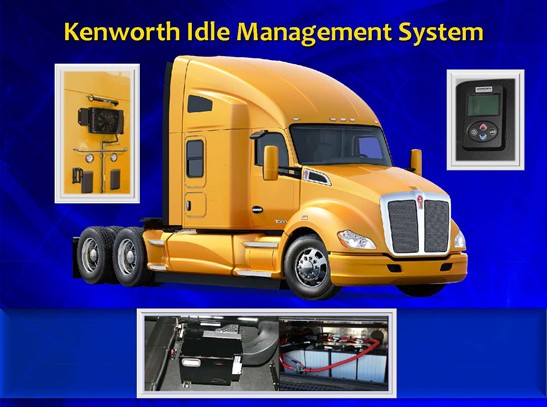 Combined with a new insulation package for the T680 cab and 76-inch sleeper, the system can provide more than 12 hours of continuous AC performance in typical off-hour downtime.
Powered by four dedicated PACCAR batteries, the AC system has a small under-bunk footprint to maintain storage space for drivers and passengers. The Kenworth Idle Management System features full on-board controls in the sleeper to control both cooling and heating.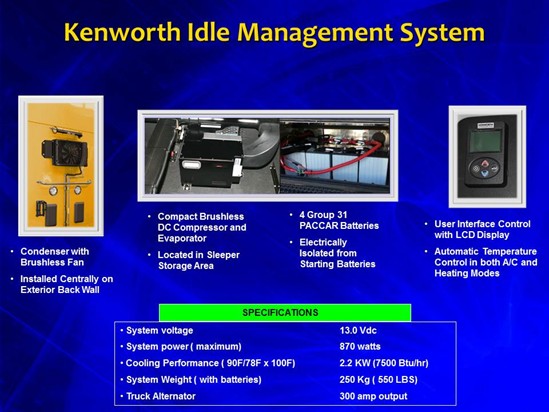 "Once the truck is turned off, the driver simply uses the control panel in the sleeper to maintain the temperature - there are three fan speeds for air flow," said VanVoorhis. "An LCD display gives drivers full system information, plus allows the driver to monitor remaining battery power." Once the truck is back on the road, the batteries are recharged to 90 percent capacity in as little as 4-1/2 hours.
With minimal environmental impact through emissions, factory integration into the T680 76-inch sleeper, and with virtually no maintenance required, the Kenworth Idle Management System is an important option that further sets the Kenworth T680 apart from other long-haul trucks on the road, concluded VanVoorhis.
Kenworth Truck Company is the manufacturer of The World's Best® heavy and medium duty trucks. Kenworth's Internet home page is at www.kenworth.com. Kenworth is a PACCAR company.