Kenworth Website Launches Special "Kenworth 100" Section For Company's 100th Anniversary
Kenworth is celebrating its historic 100th anniversary throughout 2023. To commemorate the milestone, a special "Kenworth 100" page featuring content dedicated to the company's centennial is now available on the Kenworth website (www.Kenworth100.com).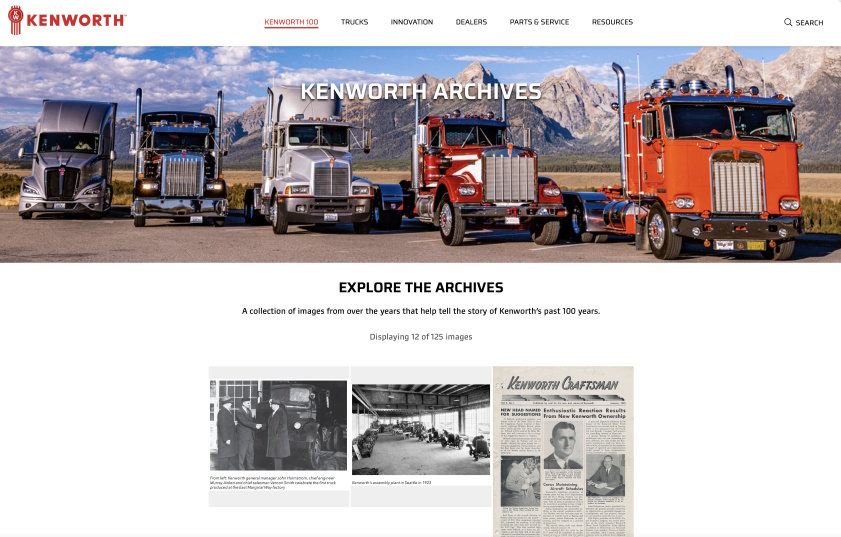 The comprehensive Kenworth 100 section provides links to landing pages on Special Edition Trucks, History, Archive Gallery, 100 Stories, Social Campaigns, Shop Kenworth 100 branded merchandise, and Kenworth Kids content.
The dedicated Special Edition Trucks page offers information on the Kenworth T680 Signature Edition and Kenworth W900 Limited Edition now available for order.
The History page offers a timeline that highlights important dates and photos throughout Kenworth's first 100 years. The Archive Gallery is packed full of excellent historical and present-day photos of Kenworth trucks, facilities, dealerships and customer trucks.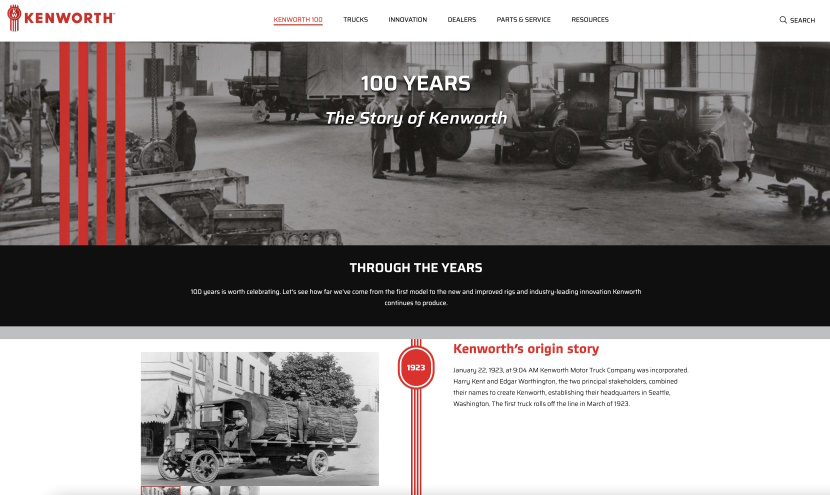 Throughout the year, the 100 Stories section will share short curated videos and interviews conducted with Kenworth customers, dealers, employees and retirees as part of a special series to commemorate the 100th anniversary.
The Social Campaign section hosts Kenworth social media content and posts from Kenworth followers that use #Kenworth100 to tag a post that relates to Kenworth's 100th anniversary.
The Shop Kenworth 100 Collection section offers information on new Kenworth 100 anniversary-themed merchandise items available for order throughout 2023.
The Kenworth Kids page is a special treat for kids interested in trucks and discovering more about Kenworth.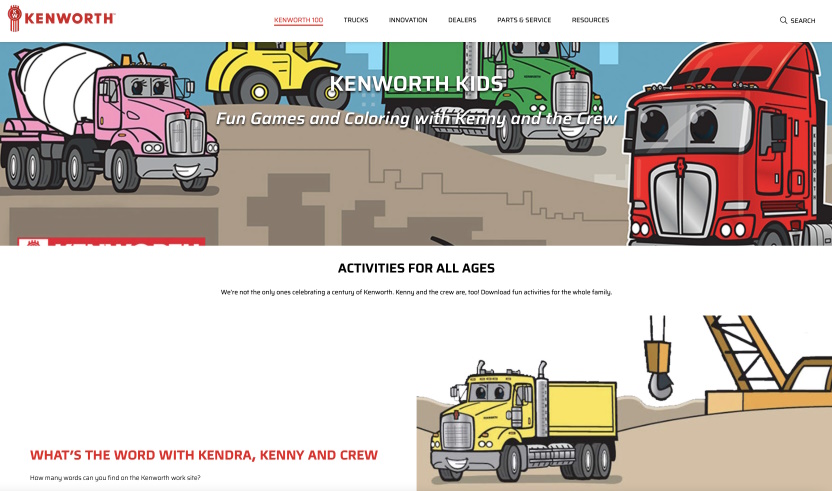 "Kenworth 100.com is a great resource for learning more about Kenworth's history as well as our 100th anniversary merchandise and special edition trucks," said Jim Walenczak, Kenworth assistant general manager for sales and marketing.
In addition to the Kenworth 100 section, the Kenworth.com website offers information on all Kenworth truck models, Kenworth dealers, truck technology, parts and service, and more.
Kenworth Truck Company, founded in 1923, is the manufacturer of The World's Best® heavy and medium duty trucks. Throughout 2023, Kenworth is celebrating its historic 100th anniversary. To learn more about the 100th anniversary celebration visit www.Kenworth100.com. Kenworth is "Driving the Next 100 Years." Kenworth's Internet home page is at www.kenworth.com. Kenworth is a PACCAR company.