Kenworth Truck Centres Expands its Footprint in Ontario with New Full-Service Dealership
To meet the growing needs of local truck fleets, owner operators and those traveling through the greater Toronto area, Kenworth Truck Centres has opened a second full service dealership in Mississauga.
The new 22,000 square-foot dealership is located at 6999 Ordan Drive in Mississauga, approximately three miles from Kenworth Truck Centres' primary Mississauga location at Dixie Road and Highway 401. The new location has excellent access from major highways, including Highways 410, 407 and 401.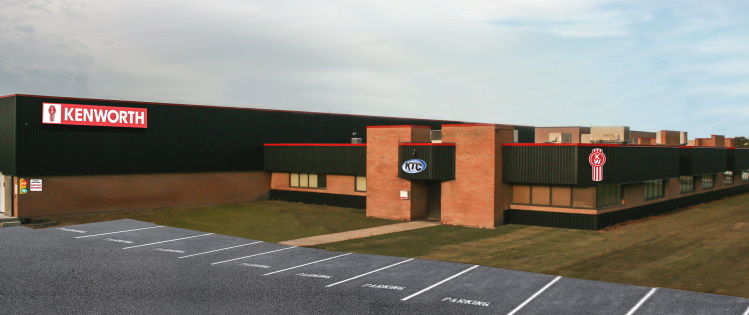 "Mississauga is one of the largest and most densely populated truck areas in Canada," said Vince Tarola, Kenworth Truck Centres president. "By opening a second location, we will be able to improve our customer service response time and accommodate our increasing customer demand."
Kenworth Truck Centres – Mississauga North features nine service bays, 24-hour mobile service, and a 1,500 square-foot visual parts display supported by a 4,500 square-foot parts floor.
The new dealership is open from 7 a.m. to 12 a.m. Monday through Friday and 8 a.m. to 4 p.m. on Saturday. The phone number is 905-565-6608.
Kenworth Truck Centres, a privately owned and operated Kenworth dealer since 1980, operates nine Kenworth dealerships in Ontario. To learn more about Kenworth Truck Centres, visit https://www.kwtoronto.com/.
Kenworth is The Driver's Truck™. See what drivers are saying at www.kenworth.com/drivers.
Kenworth Truck Company is the manufacturer of The World's Best® heavy and medium duty trucks. Kenworth's Internet home page is at www.kenworth.com. Kenworth is a PACCAR company.