Kenworth T680E Battery Electric Vehicles Eligible For Base $120,000 Voucher Incentive Under 2022 CARB HVIP
The zero emissions Kenworth T680E battery electric vehicle is eligible for a base $120,000 voucher incentive available to qualifying California purchasers from the California Air Resources Board (CARB).
The significant financial incentive is offered through the 2022 CARB Hybrid and Zero-Emission Truck and Bus Voucher Incentive Project (HVIP). In addition, drayage fleets may receive $150,000 vouchers through HVIP toward their Kenworth T680E purchases. The program also offers a 15 percent Disadvantaged Community (DAC) bonus voucher for qualifying vehicles domiciled in a disadvantaged community.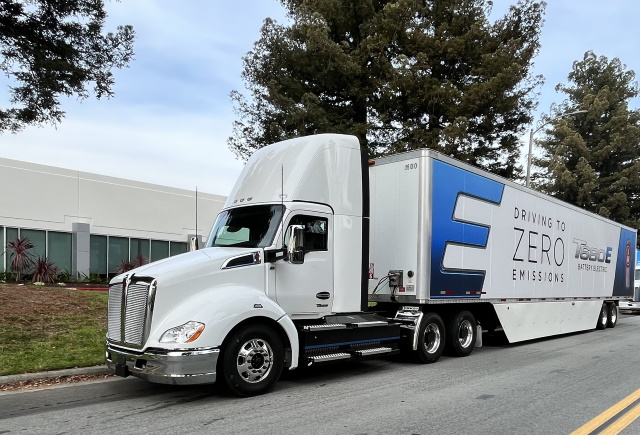 HVIP is part of California Climate Investments, a statewide initiative that puts billions of Cap-and-Trade dollars to work reducing greenhouse gas emissions, strengthening the economy, and improving public health and the environment particularly in disadvantaged communities.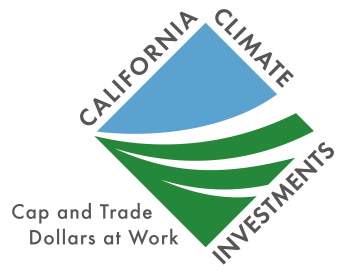 Designed for pickup and delivery, regional haul and drayage applications, the Kenworth T680E is available as a day cab as either a tractor or straight truck in a 6x4 axle configuration. The model is offered in an 82,000 lb. gross vehicle weight rating (GVWR). The T680E is equipped with 536 hp continuous power and up to 670 hp peak power and 1,623 lb.-ft. of torque and has a top speed of 70 mph.
The zero emissions T680E has an estimated operating range of 150 miles, depending on application. The Class 8 battery electric vehicle utilizes the industry standard SAE CCS1 charge port, can be fully charged in approximately three hours, and features Meritor's Blue Horizon 14Xe™ tandem electric powertrain. The T680E's smooth acceleration and quiet operation significantly reduces driver fatigue making it the next evolution in Kenworth's legacy of "The Driver's Truck."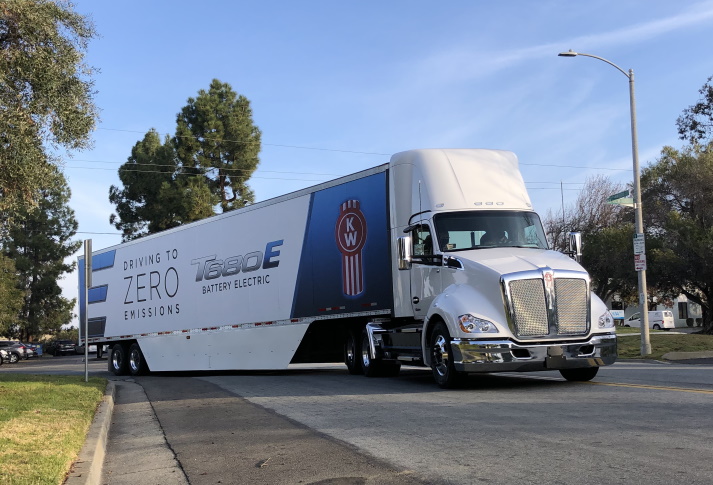 For more information, contact your Kenworth dealer and visit the CARB HVIP website (www.californiahvip.org). The site offers a direct link to information on the Kenworth T680E (www.californiahvip.org/vehicles/kenworth-t680e-battery-electric-truck).
The drayage truck information is available under the funding link (www.californiahvip.org/funding). The HVIP program anticipates accepting new voucher requests soon. Kenworth dealers across the country are taking orders now from fleets with California operations and will be ready to apply for funding when HVIP opens this year.
In addition to the T680E, the Kenworth Driving To Zero Emissions™ initiative incorporates the Class 6 Kenworth K270E, Class 7 Kenworth K370E and new EV charging stations.
PACCAR Parts electric vehicle (EV) charging stations maximize coverage over a full range of Kenworth electric vehicles, with output power from 20 kilowatts (kW) to 350 kW. Customers can rely on the expertise of PACCAR Parts and its infrastructure partners to tailor EV charger solutions to fit the needs of any size fleet. EV chargers can be purchased from Kenworth dealers.
Kenworth customers with questions about any battery electric vehicle incentive programs in the U.S. and Canada may contact Alec Cervenka, Kenworth EV grant and technical advisor (Alec.Cervenka@paccar.com /425-902-3275) for more information and assistance.
Kenworth is The Driver's Truck™. See what drivers are saying at www.kenworth.com/drivers.
Kenworth Truck Company is the manufacturer of The World's Best® heavy and medium duty trucks. Kenworth's Internet home page is at www.kenworth.com. Kenworth is a PACCAR company.