Kenworth T680 with PACCAR Powertrain Key Factor in Growth Strategy at Central Oregon Truck Company
Many variables form the equation for success in the trucking industry, but for Central Oregon Truck Company in Redmond, Ore., two matter most.
Those variables are driver satisfaction and truck reliability, according to Luke Williams, the president of the 48-state flatbed carrier that is an operating division of Daseke, Inc.
"That's what it's about for us," said Williams, who oversees operations for the fleet of more than 300 power units. "Fortunately, we've done pretty well in both departments."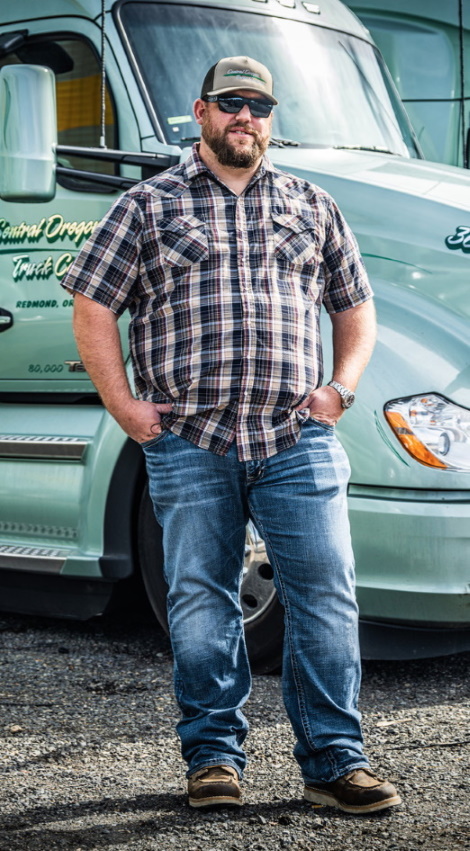 Luke Williams, president of Central Oregon Truck Company
How? A fleet development strategy centered around the Kenworth T680, spec'd with a PACCAR Powertrain, provides much of the answer. But at the foundation of the company lies a culture, built on family, that helps provide a fertile environment for success.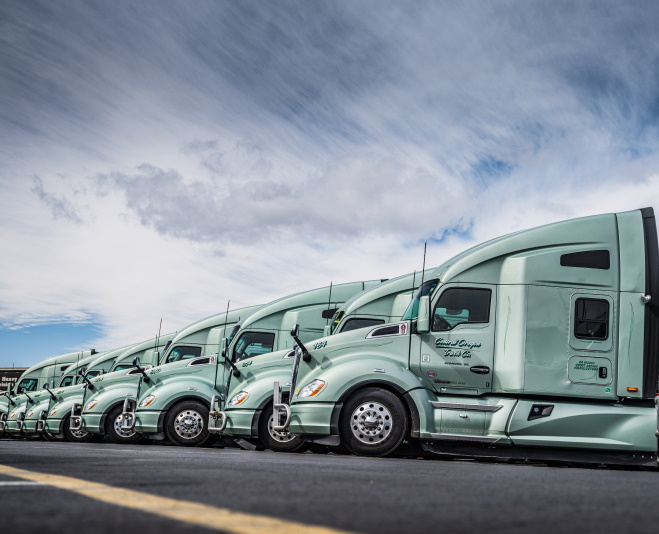 Third-Generation Truckers
You might say that the family that leads Central Oregon Truck Company (COTC) has trucking in its genes. Luke's father, Rick, is the COO at Daseke, and founded COTC with a few partners in 1992 after a tenure of driving flatbed for his own dad's operation. Rick makes no bones about it – driving flatbed was a tough way to support a family back then, and he sought out a path to provide drivers a better means to make a living from the start.
"He's grown a great company," said Luke, who assumed the presidency in May of 2020. "It's a company that has afforded our family — and our drivers' families — some great opportunities. It's a special place.
"The key is we look at our drivers as teammates. They're part of the team. And we want to treat them that way, and make sure when they go to bed at night, they're happy, that there's not something under their skin that we've done. We don't want to be that company that said, 'Get empty and call me in the morning.' We want to care for our drivers, and make sure we treat them well."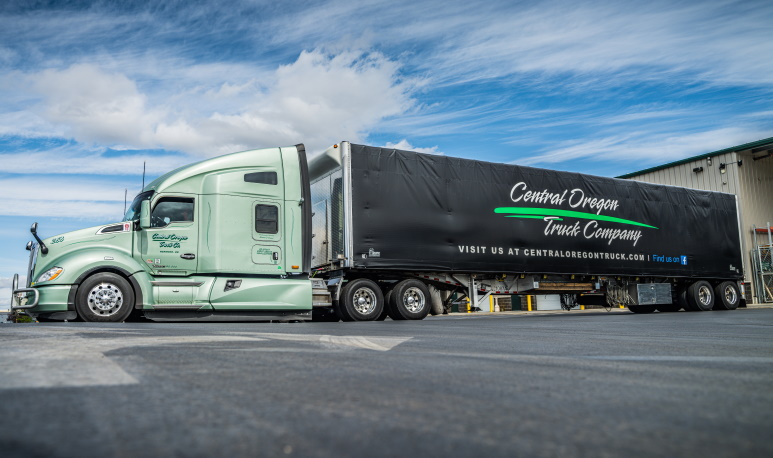 T680 Platform
The T680's comfort and PACCAR Powertrain are two keys to getting driver buy-in, according to Williams. Recent purchases of COTC's T680s offer the spacious 76-inch sleeper and the integrated PACCAR Powertrain, featuring the PACCAR MX-13 engine, PACCAR 12-speed automated transmission, and PACCAR 40K tandem axle.
"I'm a huge believer in vertical integration for us as a fleet," said Phil Taylor, COTC vice president of equipment and maintenance. "But the bottom line is the powertrain has to perform. We were early adopters of the PACCAR MX platform. Drivers really like the product, from the power to how quiet the engine runs. The reliability is good."
Taylor reported some initial resistance to the PACCAR automated transmission after so many had made their careers driving a manual transmission. But drivers like Brian Calhoun, a 20-year trucking veteran with nine years at COTC, didn't take much convincing.
"I don't want to go back to another standard ever again," said Calhoun. "It's amazing how the PACCAR transmission shifts. The shifting parameters on it are perfect. It downshifts when you need it to downshift. When you have it on cruise control, it pretty much drives itself."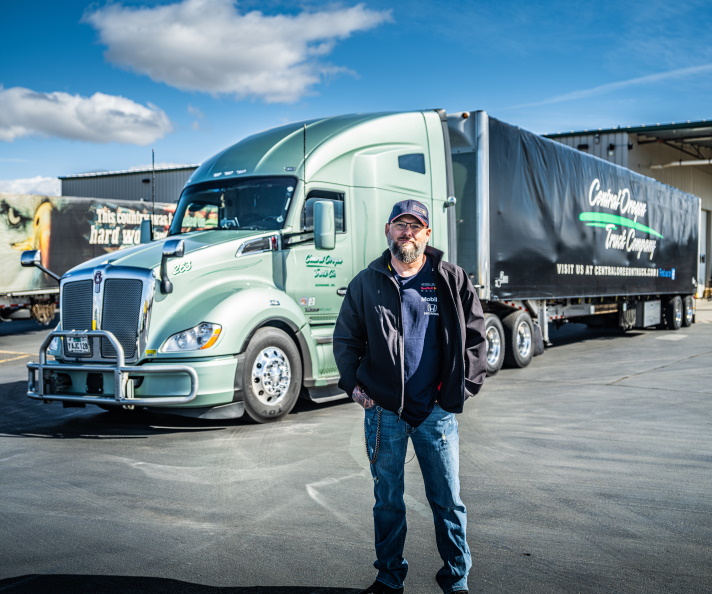 Added Matt Ellsworth, director of operations, "when you ask one of our drivers who were running manuals to do you a favor and drive one load with a PACCAR Powertrain, you don't get the keys back from them. They want to stay in that truck."
Spacious Sleeper
The cab and sleeper amenities of the Driver's Studio in the Kenworth T680 were welcomed by the veteran drivers.
"I get in my T680, and it's definitely my second home because there's so much room in it," said Calhoun. "I'm comfortable and feel like this is where I'm supposed to be. It's a beautiful truck inside, with everything set up exactly where I need it to be. Cabinets, where I mount my TV, desk, refrigerator — it's a great setup."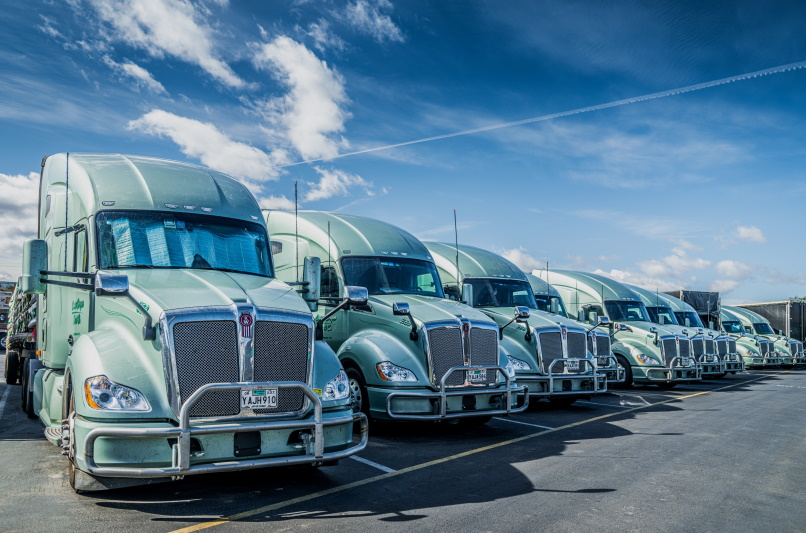 For Ellsworth, such reviews validate their purchase strategy.
"We invest a lot for our driving team members to be comfortable out on the road," he said. "We understand the sacrifices that they make for not only the company, but for their families. We invest in these T680s to be a home away from home and to minimize the inconveniences of this profession.
"So we purchase what we believe to be the best equipment in the industry. We don't want any equipment that isn't going to relay that message to our driving team, so we purchase Kenworth T680s because we really feel that embodies our culture," said Ellsworth.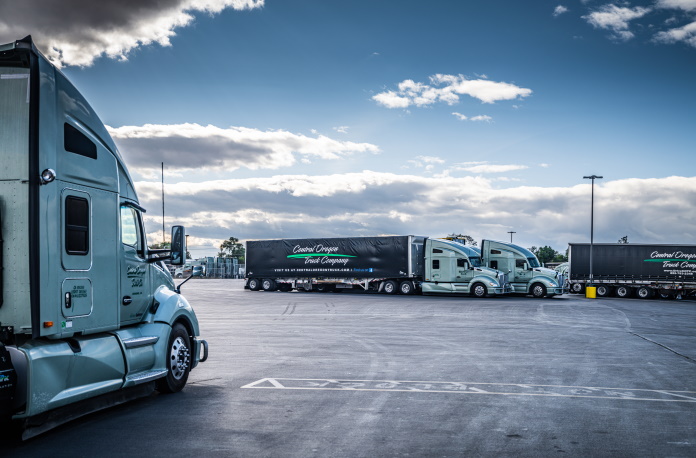 Reliability Key
For Taylor, all the comfort amenities would matter little if the T680 and its PACCAR Powertrain weren't ready to go to work on a daily basis.
"Historically, we'd always been a manual transmission fleet here, but we'd always test," he said. "So two or three years back Rick and I went out and put a few miles on a truck with an automated transmission, and we were believers very quickly. Today we're 50 percent automated, and the product has been awesome. We'll continue to put automated transmissions in our fleet. It gives us a lot of advantages, especially in reliability. And as a maintenance guy, I love the support of the product," Taylor said.
"It's about uptime, right? And taking care of our drivers and being able to optimize their performance. And the relationship we have with Kenworth and our dealership, Papé Kenworth, has just been a huge advantage when you look at how we're able to respond to certain events, whatever they might be.
"It's a team effort. If one component of that team, between COTC, Kenworth, the dealer network and Papé Kenworth was missing, we'd have some challenges. The Papé relationship especially really helps us move things forward. Papé and Kenworth both are intimate with our business, understand what our needs are and they help find us solutions that work," Taylor said.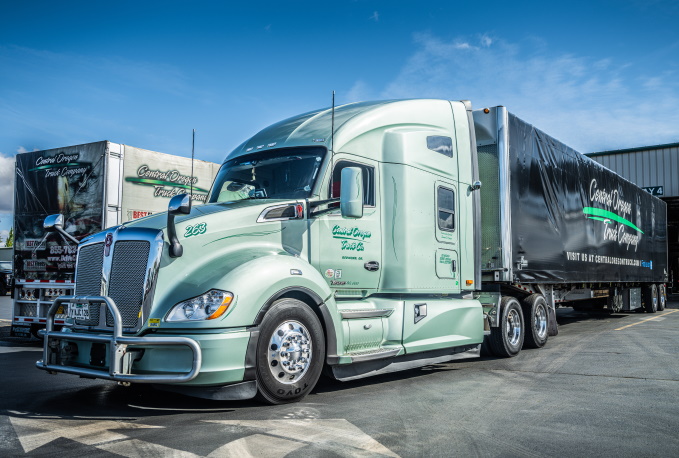 Added Williams, "We don't have many breakdowns and when we do, our partners take care of us and get our trucks out of the shop quickly. That's important for drivers, because turning a mile is everything for them. When they're broke down, it costs them money. We keep them on the road and moving with the partnerships we have.
"Drivers want to come work for a company that takes care of their trucks, has quality trucks and has new trucks," he added. "And we've found a great partner in Kenworth and a great product with the T680 and the PACCAR Powertrain," concluded Williams.
More information on Central Oregon Truck Company is available on the company's website (www.centraloregontruck.com).
A direct link to this story is posted on the digital Kenworth World's Best magazine website (https://kwworldsbest.com/2020/11/10/drivers-first). A new 4-minute video on Central Oregon Truck Company is available on the Kenworth YouTube site (https://youtu.be/WGP0CMBJ3YY).
Kenworth is The Driver's Truck™. See what drivers are saying at www.kenworth.com/drivers.
Kenworth Truck Company is the manufacturer of The World's Best® heavy and medium duty trucks. Kenworth's Internet home page is at www.kenworth.com. Kenworth is a PACCAR company.