Kenworth's Striking New Medium Duty Trucks Featured in Revealing New Video
Kenworth has released an exciting new introduction video highlighting the versatility of its new medium duty product line.
The video offers an excellent look at Kenworth medium duty trucks in action. Filmed in an urban environment, the video highlights the customer-centric design, broad application versatility, larger driver-friendly cab and comfortable interior, exceptional durability, reduced weight, and excellent maneuverability.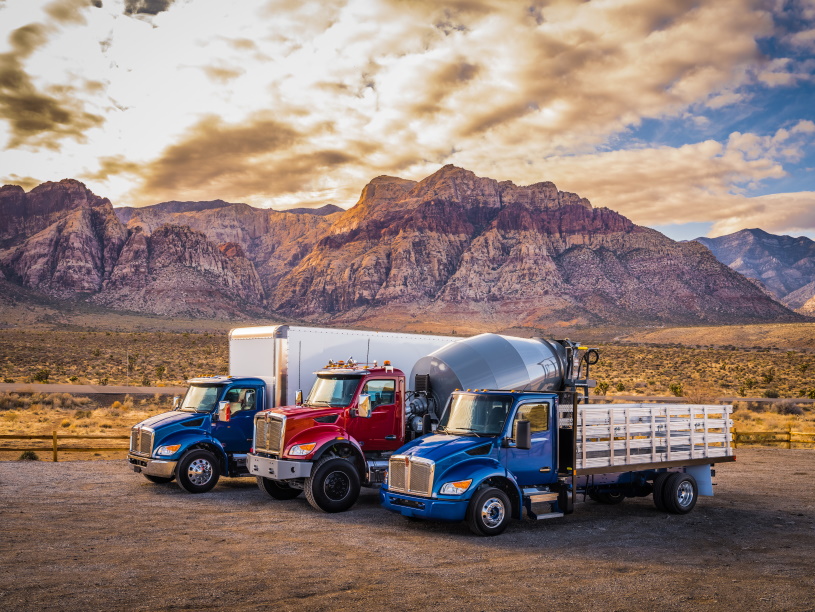 The new medium duty conventional line is available as a Kenworth T180 (Class 5), T280 (Class 6), T380 (Class 7) and T480 (Class 8). In addition, the new T380V and T480V models are offered for vocational applications. The Kenworth vehicles are available with the 6.9-liter PACCAR PX-7 and 8.9-liter PACCAR PX-9 engines. For the first time, Kenworth now offers a natural gas engine option for its medium duty vehicles – the near-zero emission Cummins Westport 8.9-liter L9N – in conjunction with the launch of its medium duty models.
The new, robust yet lightweight, PACCAR TX-8 automatic 8-speed transmission is standard for the new Kenworth medium duty trucks. When matched to the PACCAR PX-7 or PACCAR PX-9 engine, the transmission can handle up to 1,000 lb.-ft. of torque with 57,000-lb. GCWR.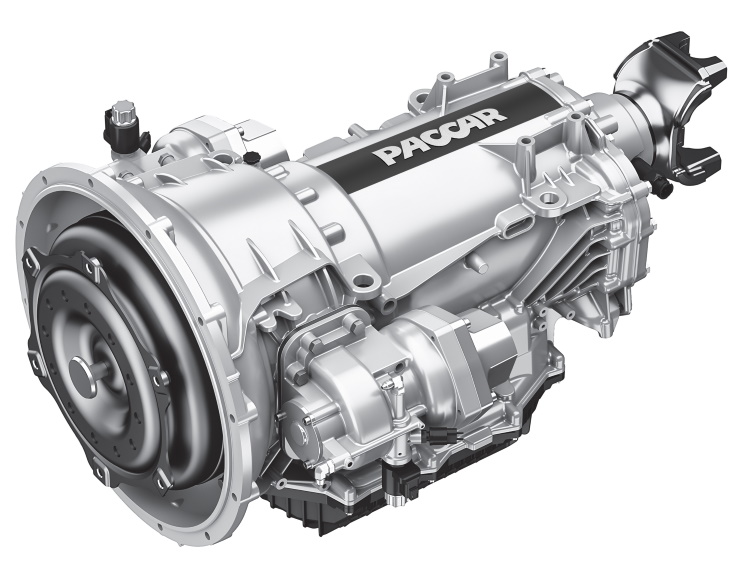 "Kenworth's outstanding new medium duty models set a very high industry standard of excellence and are designed to maximize performance." said Laura Bloch, Kenworth assistant general manager for sales and marketing. "The new cab and hood configurations make these new Kenworth vehicles well-suited to a multitude of applications, including beverage, cargo and reefer van, construction, dump, fire, fuel oil, government, and others."
The "Introducing the Kenworth New Medium Duty Trucks" video is available on the Kenworth YouTube site (
www.youtube.com/watch?v=sasw9T5hvJQ
). Also available are videos on the Launch Event (
www.youtube.com/watch?v=4ysp3fkPJi8
), Product Development (
www.youtube.com/watch?v=HqduzdoIdtA
) and Walkaround (
www.youtube.com/watch?v=8W-lXBK4luY
).
The new Kenworth medium duty vehicles will be available for order from Kenworth dealers in the United States and Canada (www.kenworth.com/dealers).
Kenworth is The Driver's Truck™. See what drivers are saying at www.kenworth.com/drivers.
Kenworth Truck Company is the manufacturer of The World's Best® heavy and medium duty trucks. Kenworth's Internet home page is at www.kenworth.com. Kenworth is a PACCAR company.