Kenworth New Medium Duty Models Begin Production at PACCAR Ste-Thérèse Assembly Plant in Quebec
The Kenworth new medium duty models are now in production at the PACCAR assembly plant in Ste-Thérèse, Quebec.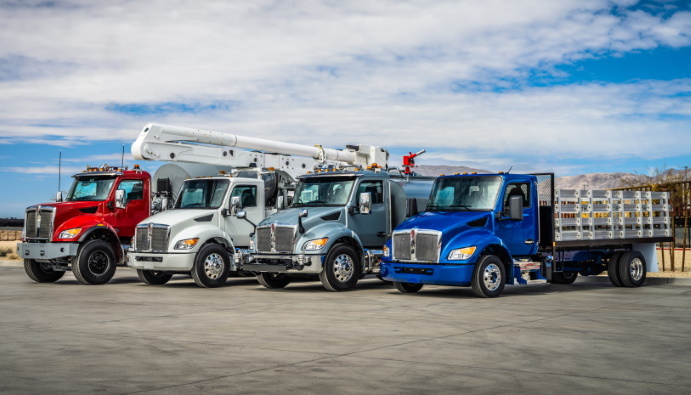 "Our new medium duty trucks are an impressive addition to the World's Best product line. They set the industry standard for quality, reliability, durability and performance for the many diverse medium duty applications in the U.S. and Canadian markets. It's great to launch this new lineup into production at the PACCAR Ste-Thérèse plant," said Kevin Baney, Kenworth general manager and PACCAR vice president.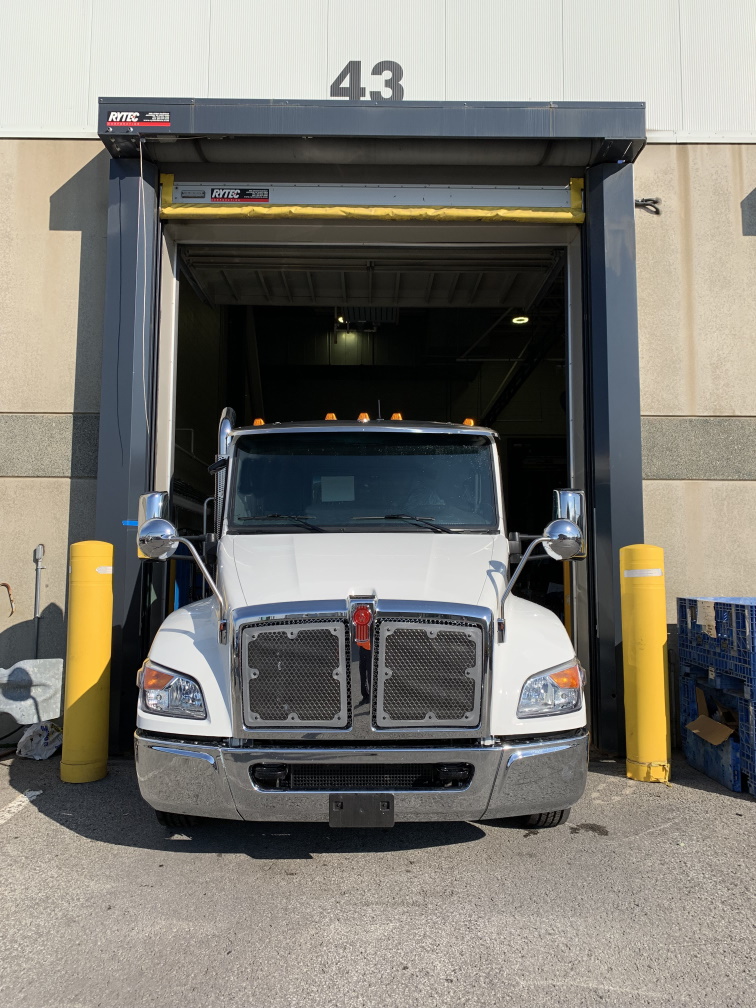 "The employees at PACCAR Ste-Thérèse are dedicated to building excellent medium duty trucks. Every vehicle they build is assembled with leading-edge technology. We take great pride in this opportunity to produce Kenworth's outstanding new medium duty trucks," said Chakib Toubal-Seghir, PACCAR Ste-Thérèse plant manager. The 425,000 square-foot state-of-the-art plant has produced nearly 240,000 medium duty trucks since it was opened in 1999.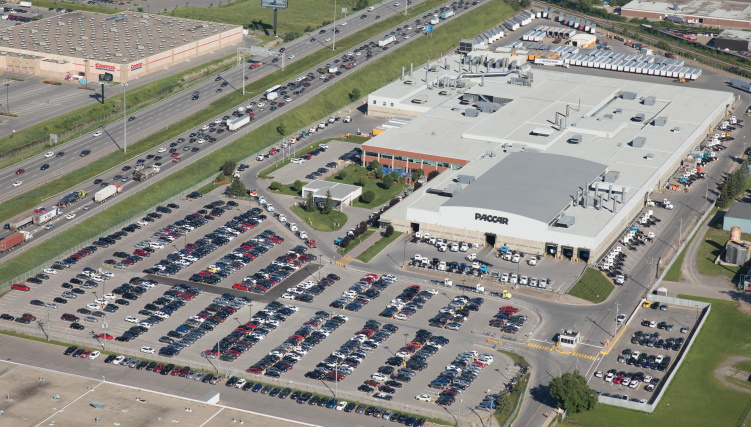 The new medium duty conventionals feature the Kenworth T180 (Class 5), T280 (Class 6), T380 (Class 7) and T480 (light Class 8). The new T380V and T480V models are for vocational applications. The Kenworth vehicles are available with the 6.9-liter PACCAR PX-7 and 8.9-liter PACCAR PX-9 engines. Kenworth also offers the near-zero emission Cummins Westport 8.9-liter L9N natural gas engine as an option.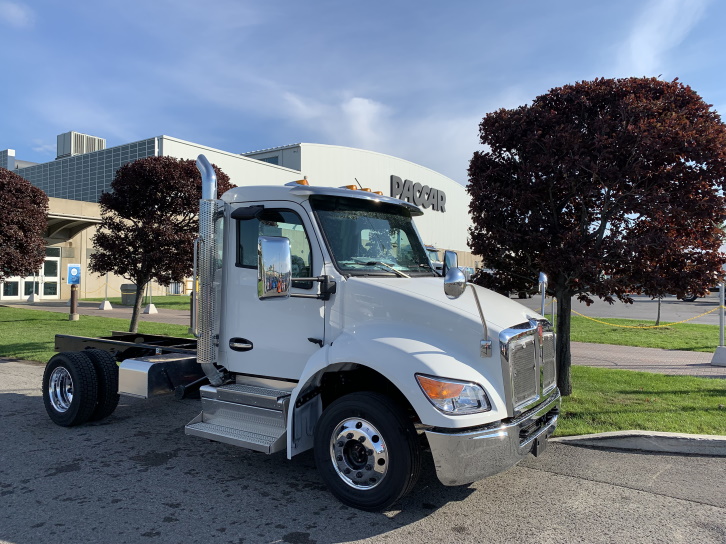 The new, robust yet lightweight, PACCAR TX-8 automatic 8-speed transmission is standard. The transmission can handle up to 1,000 lb.-ft. of torque with 57,000-lb. GCWR when matched to the PACCAR PX-7 or PACCAR PX-9 engine.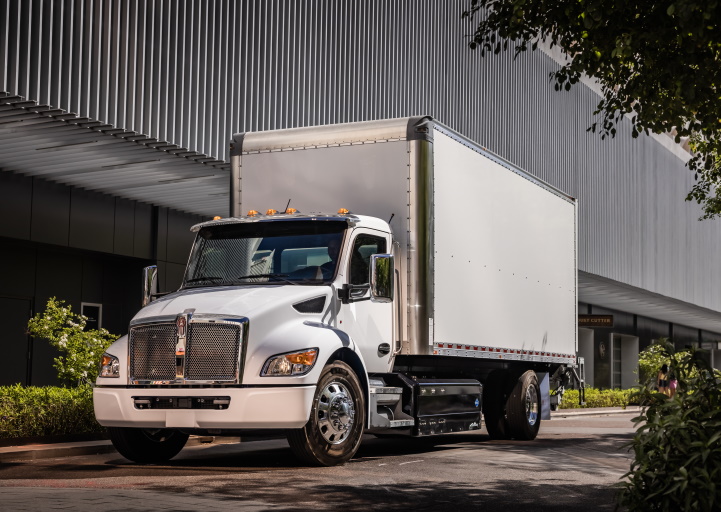 The new trucks offer three hood types to support the lineup's application versatility – short aero hood (107.5-inch BBC) that accommodates front axles from 8K to 20K lbs., medium aero hood (109.5-inch BBC) for higher horsepower and AWD applications, and Kenworth's vocational 'sloped' hood for the T380V and T480V, which employ a fixed grille for front engine PTO operations. The shorter wheelbases produce a tighter turning radius and enhanced maneuverability for urban or vocational operating environments.


The trucks may be specified with either a standard low roof or a raised roof option. The low roof is 63 inches tall, 4 inches shorter than the raised roof, making it ideal for height-restricted applications.

Kenworth's new medium duty vehicles serve an expansive variety of applications including cargo and reefer van, beverage, tow and recovery, utility and government, fuel oil and propane, landscaping, fire, mechanics/service, dump and mixer.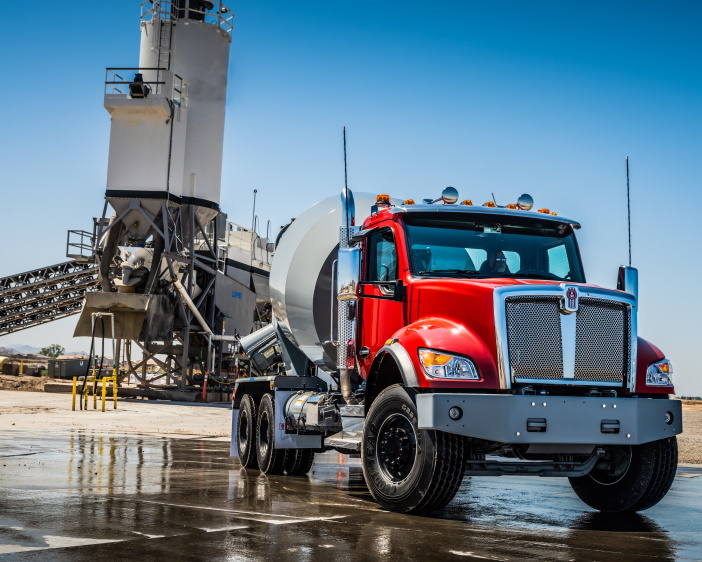 Kenworth is The Driver's Truck™. See what drivers are saying at www.kenworth.com/drivers.

Kenworth Truck Company is the manufacturer of The World's Best® heavy and medium duty trucks. Kenworth's Internet home page is at www.kenworth.com. Kenworth is a PACCAR company.