Kenworth Debuts T680 Next Generation with Aurora Driver
At ATA Management Conference and Exhibition in San Diego
Kenworth debuted a T680 Next Generation equipped with the Aurora Driver, representing the future of autonomous trucking, at the recent ATA Management Conference and Exhibition in San Diego. The truck was displayed in the Kenworth booth at the San Diego Convention Center.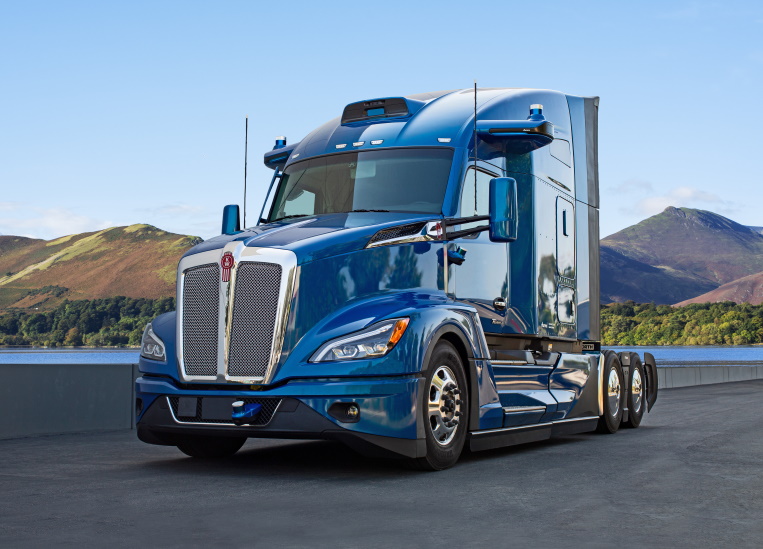 The prototype Kenworth T680 Next Gen provides an autonomy-enabled truck platform integrated with the Aurora Driver, a Level 4 autonomy system. The platform features new control interfaces, and redundant braking, steering, and power systems to achieve the requirements needed for reliable and safe self-driving operations.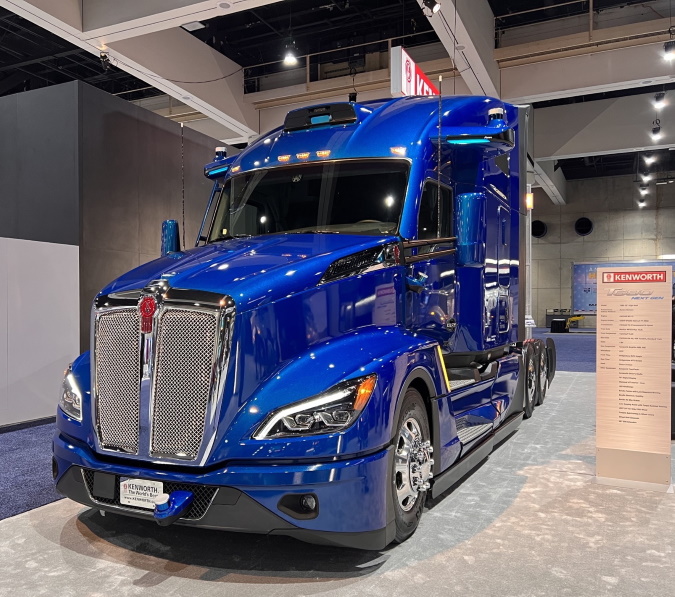 The Aurora Driver consists of sensors that perceive the world, software that plans a safe path through it, and a computer that powers and integrates the sensors and software with the truck, allowing the Aurora Driver to drive safely in autonomy on the road.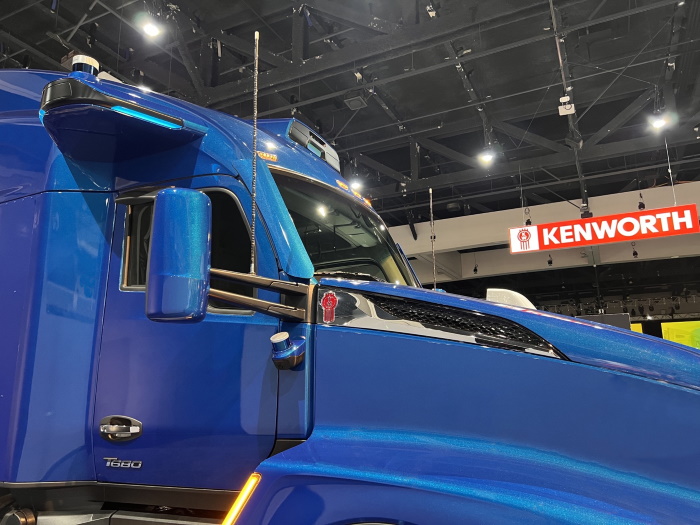 The sensors on the T680 Next Gen include Aurora's FirstLight Lidar, imaging radar, and high-resolution cameras. These sensors work together to build a 3D representation of the world, giving the Aurora Driver a nearly 360-degree view of its surroundings in real-time.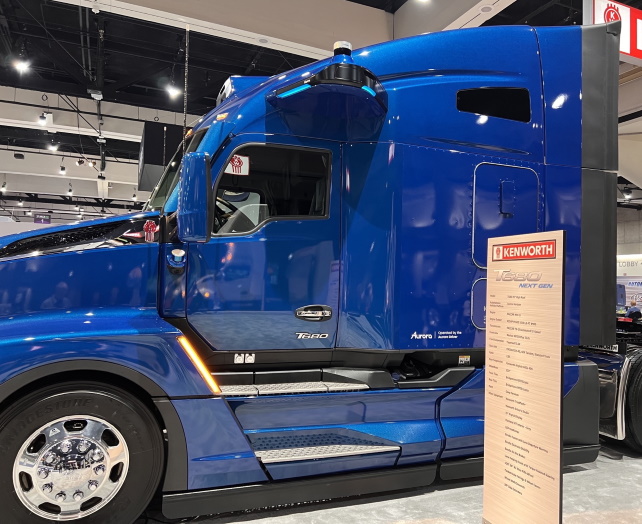 "Kenworth and Aurora are working closely together to develop next-generation autonomous trucks designed to safely and efficiently transport goods. The Kenworth T680 Next Gen combines our expertise in heavy duty truck development with the Aurora Driver system's advanced technology," said Kevin Baney, Kenworth general manager and PACCAR vice president.
"We were elated to unveil a Kenworth truck designed for the Aurora Driver. This initial platform is the result of close collaboration over the past year and represents a significant milestone toward our shared goal of deploying autonomous trucks that can haul goods around the clock, safely and reliably," said Sterling Anderson, chief product officer and co-founder at Aurora.
The show also featured Kenworth's fully electric Class 8 T680E and a W990 with the 52-inch flat roof sleeper configuration introduced last year.
Aurora (Nasdaq: AUR) is delivering the benefits of self-driving technology safely, quickly, and broadly to make transportation more accessible and efficient than ever before. Find out more at
www.aurora.tech
and
https://twitter.com/aurora_inno
.
Kenworth Truck Company is the manufacturer of The World's Best® heavy and medium duty trucks. Kenworth's Internet home page is at www.kenworth.com. Kenworth is a PACCAR company.