Kenworth Chillicothe and Renton Assembly Plants Capture NAM Manufacturing Leadership Awards
Kenworth's Chillicothe, Ohio and Renton, Washington assembly plants recently received prestigious 2021 Manufacturing Leadership Awards in Engineering & Production Technology. The awards were presented by the Manufacturing Leadership Council of the National Association of Manufacturers (NAM).
"These two prestigious NAM Manufacturing Leadership awards for operational excellence are a special tribute to the employees at the Kenworth Chillicothe and Renton plants. Our employees are dedicated to achieving enhanced quality and productivity with the goal of providing The World's Best trucks to our customers," said Judy McTigue, Kenworth assistant general manager for operations.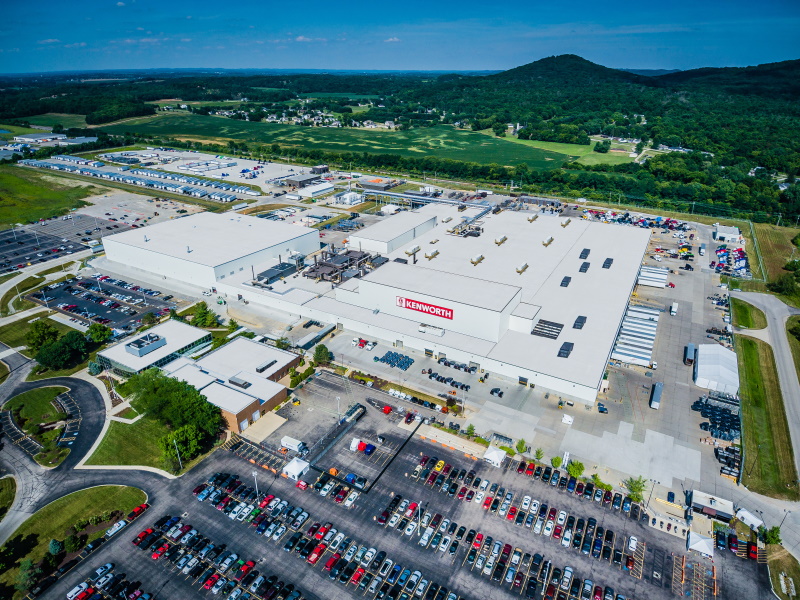 Kenworth Chillicothe Plant
Kenworth Chillicothe was honored for its Tension Control Tooling Improvement project. The plant's project team upgraded the torque fastener tool to achieve enhanced efficiency for 5th wheel installations in Kenworth Class 8 trucks. The Kenworth Chillicothe project partnered with Atlas Copco to develop a Direct Current (DC) electric tension control fastener that is reportedly the first of its kind in the fastener industry. The DC electric tension control fastener is more robust and streamlines manufacturing. The new tooling technologies used in this fastener are expected to be utilized at all Kenworth assembly plants.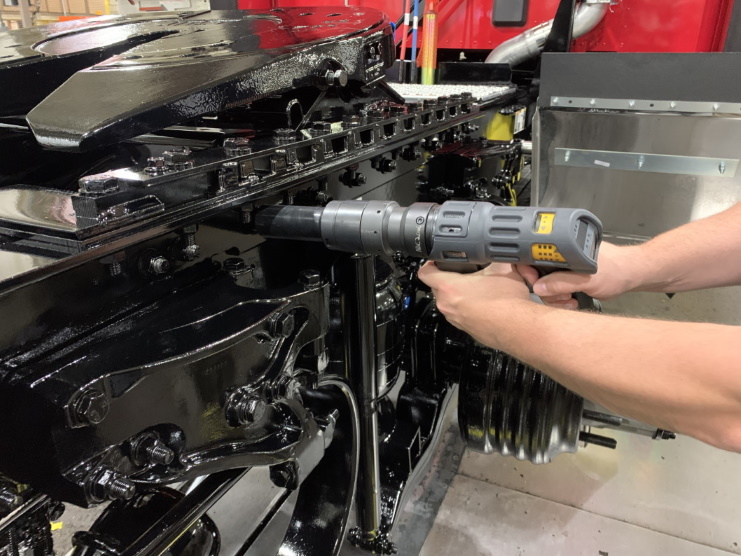 "Our manufacturing engineering and quality teams constantly seek new solutions to enhance our world class manufacturing processes. Our top priority is to deliver Kenworth trucks that will provide years of productive service for fleets and truck operators," said Chris Davis, Kenworth Chillicothe plant manager.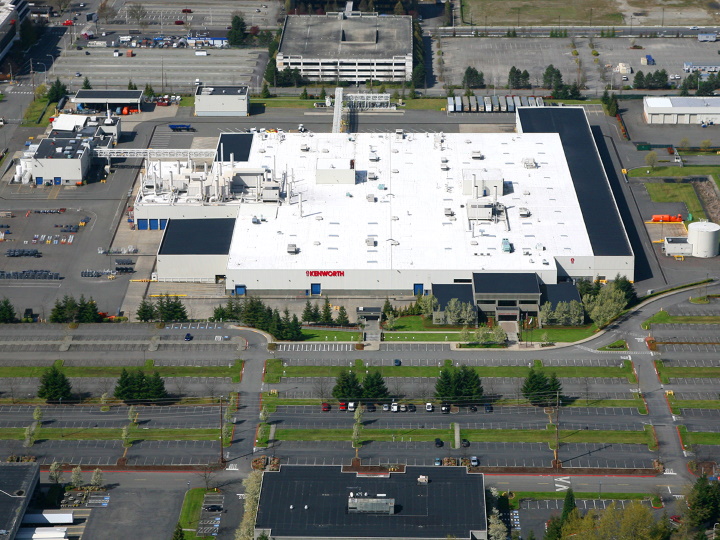 Kenworth Renton Plant
Kenworth Renton was recognized for its Sealed Beam Headlamp Aimer project. The plant's project team developed custom tooling to enhance efficiency for the installation of headlamps in Kenworth legacy models.
The Kenworth Renton team partnered with Washington State University (WSU) senior year mechanical and electrical engineering students as part of their capstone project. Together, Kenworth engineers and WSU students created new tools that provide a significant time savings for headlamp installation. The Kenworth Renton plant used 3D printing technology during final design processes to make replacement parts for the new tools both cost effective and readily available.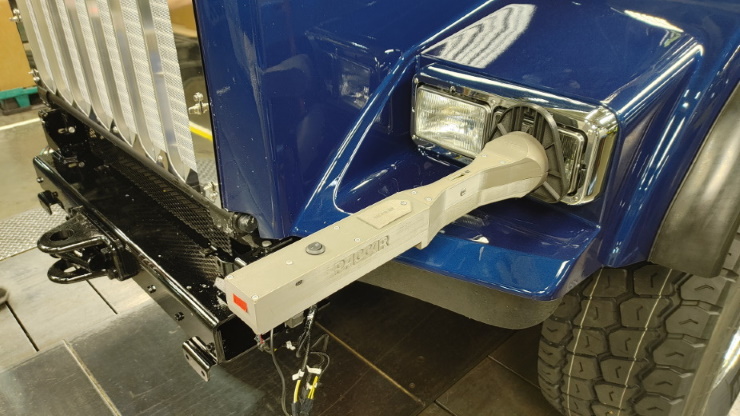 "This award-winning project was an excellent example of cooperation between industry and education. The Washington State University students worked closely with our project team and made a significant contribution producing real-world results that increased production line efficiency," said Darrin Child, Kenworth Renton plant manager.
Kenworth's plants in Chillicothe, Ohio, and Renton, Wash., both have earned the prestigious International Standards Organization (ISO) 14001:2015 certification for effective environmental management systems established to help build Class 8 trucks in an environmentally sustainable manner. Kenworth's medium duty products are produced at the PACCAR Ste. Thérèse, Quebec, manufacturing facility, which also holds ISO 14001:2015 status.
About the National Association of Manufacturers
The National Association of Manufacturers (NAM) is the largest manufacturing association in the United States, representing small and large manufacturers in every industrial sector and in all 50 states. The NAM is a powerful voice in the manufacturing community and the leading advocate for a policy agenda that helps manufacturers compete in the global economy and create jobs across the United States. For more information visit www.nam.org.
About Kenworth Truck Company
Kenworth is The Driver's Truck™. See what drivers are saying at www.kenworth.com/drivers.
Kenworth Truck Company is the manufacturer of The World's Best® heavy and medium duty trucks. Kenworth's Internet home page is at www.kenworth.com. Kenworth is a PACCAR company.