Kenworth Introduces Factory-Installed Idle Management System
Kenworth has announced a new factory-installed and integrated engine-off heating and cooling idle management system for its long-haul T680 with a 76-inch sleeper.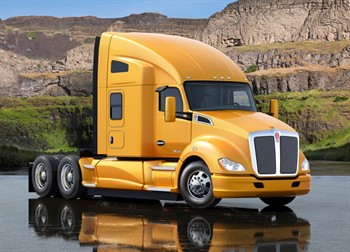 The new Kenworth Idle Management System is a battery-based APU system for air conditioning that is tied directly into the Kenworth T680's ducting system. An optional fuel-fired heater provides full engine-off heating capability.
"It's a seamless integration into the T680 which, when compared to other battery APUs on the market, provides excellent, engine-off, heating and cooling," said Kevin Baney, Kenworth chief engineer. "And, since it's integrated, it has a very small under-bunk footprint to maintain storage space for drivers and teams."
The Kenworth Idle Management System provides an integrated system that extends air conditioning performance. "That's critical to drivers who want cool comfort in their sleepers during their rest period," said Baney.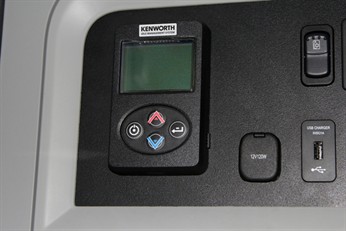 The Kenworth Idle Management System features full on-board controls in the sleeper. "Once the truck is shut down, the driver simply uses the control panel in the sleeper to maintain temperature control," said Baney. "An LCD display gives drivers full system information, plus allows the driver to monitor remaining battery power."
As a safeguard, the system features integrated power management to maximize cooling performance, yet provide sufficient power to ensure enough power is available to start the truck," said Baney.
"With minimal environmental impact through emissions, seamless integration into the T680 sleeper, and with virtually no maintenance required, the Kenworth Idle Management System is truly leading edge and something that further sets the Kenworth T680 apart from other long-haul trucks on the road," said Baney.
Kenworth Truck Company is the manufacturer of The World's Best® heavy and medium duty trucks. Kenworth's Internet home page is at www.kenworth.com. Kenworth is a PACCAR company.