New Kenworth T880 Winch Tractor Leads Kenworth Lineup for 2014 Global Petroleum Show in Calgary
Kenworth Truck Company will exhibit five trucks in its outdoor booth (No. 3164) during the 2014 Global Petroleum Show June 10-12 at Stampede Park in Calgary, Alberta. The event annually hosts over 2,000 exhibiting companies and more than 60,000 attendees from 100 countries.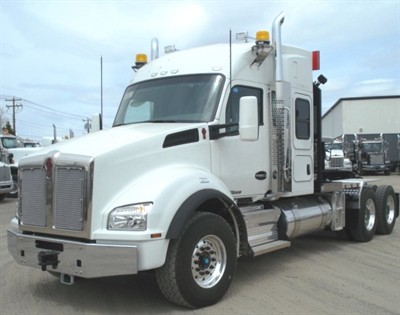 The new Kenworth T880 52-inch sleeper tandem winch tractor leads the way in the Kenworth exhibit. Also part of the display are two huge Kenworth C500s - a 410-inch wheelbase C550 twin steer bed truck with a winch and extended day cab, and a C500 tridem with a 62-inch FlatTop AeroCab® sleeper. Rounding out the lineup are a Kenworth T800 twin steer with a 40-ton picker and 42-inch sleeper, and a Kenworth T370 expedited parts "hot shot" unit with a deck and a picker.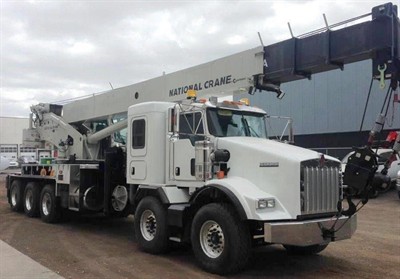 As a bonus, a new Kenworth T880 52-inch tridem winch tractor and a Kenworth T370 4x4 also will be displayed at the show in the PACCAR / Braden Winch booth (No. 3515). All three Kenworth winch trucks at the show are equipped with Braden winches from PACCAR Winch in capacities from 80,000 to 130,000 lbs.
The two C500s and the T880 tridem winch tractor are provided at the show in cooperation with Edmonton Kenworth. The T880 52-inch sleeper tandem winch tractor, T800 twin steer and the two T370s are courtesy of GreatWest Kenworth in Calgary. The two Alberta-based Kenworth dealers are leaders in providing oilfield trucks in Canada.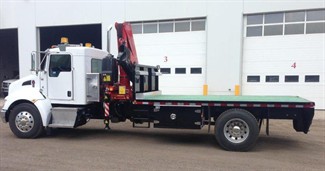 "Kenworth offers an outstanding lineup of oilfield trucks that provide excellent durability, reliability and cost benefits for oil and gas companies operating in one of the most demanding environments - the oilfields of Canada, the United States and around the world," said Alan Fennimore, Kenworth vocational marketing manager.
The annual Global Petroleum Show is the meeting place for gas and oil energy professionals  Since 1968, the show has been heralded as one of the largest energy events that brings together global producers, service companies and suppliers.
Kenworth Truck Company is the manufacturer of The World's Best® heavy and medium duty trucks. Kenworth's Internet home page is at www.kenworth.com. Kenworth is a PACCAR company.
#