Eaton Fuller Advantage Offers Added Fuel Savings For Kenworth T680
Optimized with PACCAR MX-13 Engine
Truck purchasers have a new advantage when they specify the Eaton Fuller Advantage 10-speed automated transmission with the fuel-efficient Kenworth T680.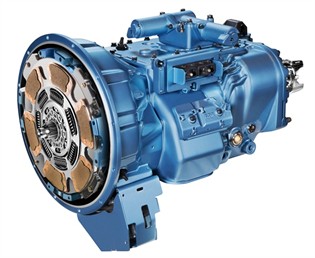 Eaton Fuller Advantage Transmission
"By optimizing the Kenworth T680 with the new Eaton Fuller Advantage™ 10-speed automated transmission and 2014 PACCAR MX-13 engine, Kenworth introduces a new opportunity for long-haul and regional operators to achieve fuel savings," said Kurt Swihart, Kenworth marketing director. "This important opportunity with the T680 day cab, 52-inch sleeper and 76-inch sleeper configurations is something for truck operators to consider before deciding their next new truck purchase decision."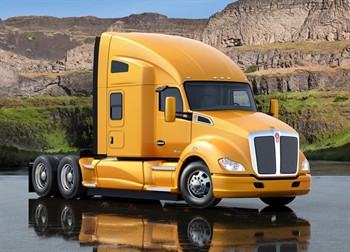 Kenworth T680
The 2014 PACCAR MX-13 engine with the Eaton Fuller Advantage 10-speed automated transmission is the popular combination for the new Kenworth T680 Advantage. The optimized engine and transmission, fuel-economy axles such as a 6x2 configuration, and aerodynamic enhancements with the T680 Advantage offer up to a 5 percent fuel economy improvement* over a standard T680 with a 2013 PACCAR MX-13.
PACCAR MX-13 Engine
with Eaton Fuller Advantage Transmission
The enhanced fuel economy with the Eaton Fuller Advantage transmission of up to 2 percent* comes from the close integration of the PACCAR MX-13 engine data to make optimum shifts. Precise engine and transmission communications are then combined with proprietary control logic to further enhance down speeding in both overdrive and direct drive operation to save fuel.
"The transmission's shift points are tuned to the engine fuel map which features engine RPM and the engine load - it determines where to shift and maintain gearing at the lowest fuel consumption point," said Kevin Baney, Kenworth chief engineer.
This powertrain combination can increase driver efficiency. "Drivers typically have the largest impact on a truck's fuel economy. Everyone drives a truck differently and the fuel economy range between a fleet's top driver and lowest performer can exceed 1 mpg," said Baney. "This transmission reduces this variability. Imagine the best drivers in your fleet, and cloning their shifting performance. We think the Eaton Fuller Advantage is an option that makes a lot of sense for Kenworth's most fuel-economy conscious customers."
A unique feature of the Eaton Fuller Advantage is implemented during highway operation. "The transmission reads the road grade and continually monitors the load on the engine. The truck is running at optimum fuel efficiency on a flat highway with the transmission in 10th gear," said Baney. "But if the grade begins to increase, it will shift into 9th gear. Ninth gear is direct drive meaning the transmission operation is very fuel efficient with the power needed to pull the grade. The short step ratio between 9th and 10th gears allows for quick shifts and keeps the engine in its optimal operating range."
The high performance and efficient Eaton Fuller Advantage transmission includes a Precision Lubrication system that reduces churning losses, further enhancing fuel economy. In most applications, Precision Lubrication eliminates the need for a cooler, which reduces weight and increases reliability. The cooler elimination and use of aluminum on select components provides a 70-pound weight savings versus the Eaton UltraShift® PLUS LAS base model.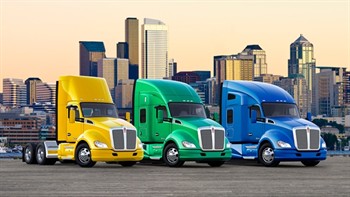 Kenworth T680 Family
Kenworth Truck Company is the manufacturer of The World's Best® heavy and medium duty trucks. Kenworth's Internet home page is at www.kenworth.com. Kenworth is a PACCAR company.
*Individual fuel economy improvement will vary depending on use, road conditions and other factors.