Kenworth Launches ConMet PreSet Plus
ConMet PreSet Plus™ wheel hubs are now standard on Kenworth's lineup of Class 8 over-the-road trucks.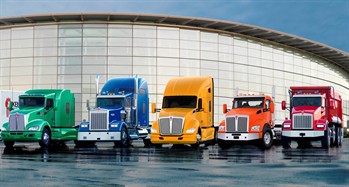 "Kenworth customers will receive better performance and easier general maintenance  with ConMet PreSet Plus hubs, which help to further enhance the reliability and serviceability of vehicle wheel ends," said Kurt Swihart, Kenworth marketing director.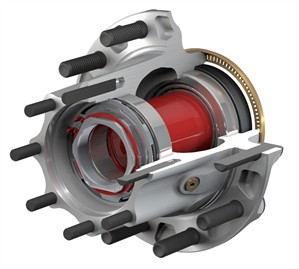 ConMet PreSet Plus
The hubs feature a fully integrated spindle nut combined with an optimized bearing spacer, which retains wheel-end clamp load better than before. PreSet Plus™ hubs also include ConMet Premium Bearings and a magnetic fill plug on rear axles as standard. Bearing adjustments are eliminated since PreSet Plus hubs are completely assembled before installation.
ConMet PreSet Plus hub assemblies are designed for both steer (22,000 lbs. or less) and drive axles (26,000 lbs. or less), for disc and drum brakes. "A choice of iron or aluminum - for weight conscious customers - is available," said Swihart. "By spec'ing aluminum, customers can save more than 20 pounds on each hub."
For more information, contact your Kenworth dealer or visit www.ConMet.com.
ConMet, a major Class 8 truck supplier, is a subsidiary of AMSTED Industries, one of the world's largest transportation component manufacturers, specializing in products that serve the rail, heavy-duty vehicle, automotive, construction/building, and general industrial markets.
 
Kenworth Truck Company is the manufacturer of The World's Best® heavy and medium duty trucks. Kenworth's Internet home page is at www.kenworth.com. Kenworth is a PACCAR company.