CIT Kenworth Chicago Opens Full-Service Facility in Mokena, Illinois
CIT Kenworth Chicago has opened its full-service dealership in a new state-of-the-art facility on property facing U.S. Interstate 80, between the LaGrange Exit 145 and the Harlem Exit 148A.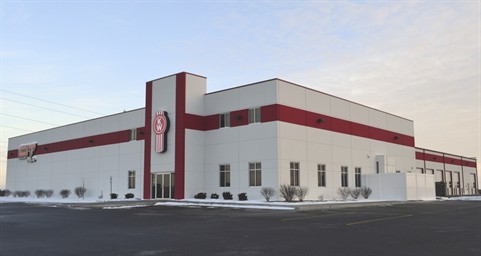 CIT Kenworth Chicago - Mokena
CIT Group, Inc. has been a Kenworth dealer since 1975 and is a member of the Kenworth dealer network of nearly 340 locations in the United States and Canada. CIT Kenworth Chicago - Mokena is located on 8 acres facing I-80 at 8300 Springlake Dr. in Mokena, Ill. The 39,000 square-foot facility features 20 service bays, well-stocked 15,000 square-foot parts department, and a comfortable driver's lounge with Internet access. Jim Loughery is general manager of the Mokena dealership. 
"CIT Kenworth Chicago has been a Kenworth dealer in the Chicagoland area since 2004 with dealership locations in Joliet and Bensenville. We're pleased to be able to offer customers an additional facility which builds on our existing dealership network in the metro area." said Carl Herzog, CIT Kenworth vice president.
Herzog, a recently named member of the 2013 Kenworth Dealer Council, added, "At our Mokena location, we're much more accessible to one of the most heavily traveled truck freight corridors in the United States, and to major regional crossroads, including Interstates 80, 355, 294, 57 and 94. We'll have the space to display a wide selection of new Kenworth trucks, including the Kenworth T680 and the Kenworth T440 for medium duty truck customers.
"The south central Chicago suburbs have seen a tremendous amount of growth in economic activity in the last several years," Herzog said. "In Will County alone, the population has grown by 175,000 people, or 35 percent. With that population growth and new economic activity has come a need for an easily accessible dealership to provide truck fleets and operators quality Kenworth products and parts and service support."
CIT Kenworth Chicago - Mokena joins nine other dealership locations operated by CIT Group Inc. - Bensenville, Champaign, Joliet, Morton, Normal, Peru, Rockford, Springfield and Troy. CIT Kenworth received the 2011 Parts & Service Dealer of the Year Award at the 2012 Kenworth Parts & Service Meeting.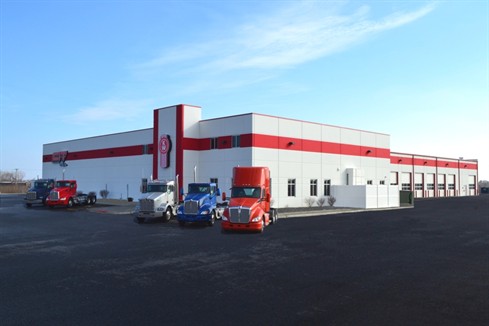 CIT Kenworth Chicago - Mokena
CIT Kenworth Chicago - Mokena is part of Kenworth's constant commitment for superior dealer service as demonstrated by Kenworth receiving the "Highest in Customer Satisfaction with Heavy Duty Truck Dealer Service, Two Years in a Row", according to the J.D. Power and Associates 2011-2012 Heavy Duty Truck Customer Satisfaction StudiesSM.*
The Mokena location, which is open from 7 a.m. to midnight Monday through Friday and 7 a.m. to 5 p.m. Saturday, offers parts delivery, full warranty service support for the PACCAR MX engine along with a dynamometer.  CIT Kenworth Chicago - Mokena also offers PACCAR Leasing (PacLease) services such as customized full-service leasing programs and truck rentals; and PACCAR Financial support through flexible retail loans, and leases for the transportation industry. The toll-free phone number is 855-464-9700 and the website is www.cittrucks.com. A new mobile site for smart phones is available at m.cittrucks.com.
Kenworth Truck Company is the manufacturer of The World's Best® heavy and medium duty trucks. Kenworth's Internet home page is at www.kenworth.com. Kenworth is a PACCAR company.            
#
*Kenworth received the highest numerical score for heavy-duty truck dealer service in the proprietary J.D. Power and Associates 2011-2012 U.S. Heavy Duty Truck Customer Satisfaction StudiesSM. 2012 study based on 1,725 primary maintainers of 2011 model-year Class 8 heavy-duty trucks measuring six manufacturers. Proprietary study results are based on experiences and perceptions of those surveyed in February-May 2012. Your experiences may vary.  Visit jdpower.com