Kenworth's Chillicothe Plant Celebrates 40 Years of Building The World's Best Trucks
Kenworth Truck Company's assembly plant in Chillicothe, Ohio, recently celebrated its 40th anniversary of building The World's Best® trucks.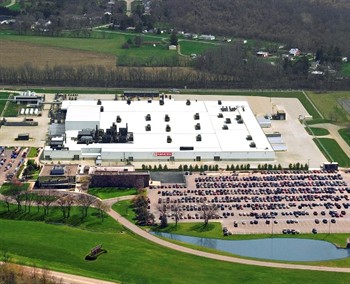 Kenworth - Chillicothe Plant Today
The first Kenworth truck rolled off the Chillicothe assembly line in March 1974. Since that date, the employees at Kenworth's largest plant have assembled more than 410,000 trucks with a focus on quality, efficiency, environmental stewardship and customer satisfaction.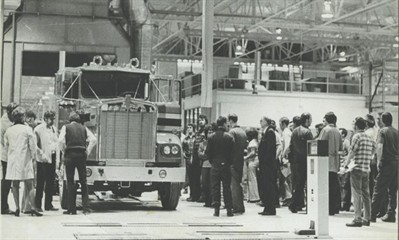 Kenworth - Chillicothe Plant's First Truck
"Our dedicated, well-trained employees take a great deal of pride in each and every high-quality Kenworth truck that comes off the line. And we provide the plant and our employees with leading-edge technology, production and logistics systems to produce The World's Best trucks for our customers," said Judy McTigue, Kenworth-Chillicothe plant manager, who noted that 3,000 customers visited the plant last year.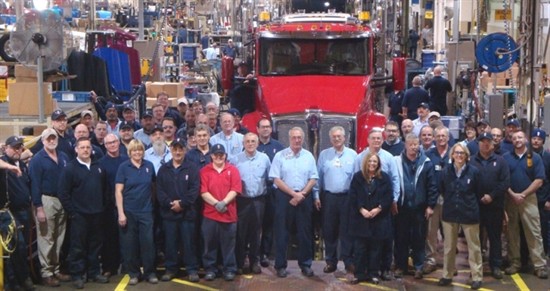 A group of Kenworth-Chillicothe plant employees gather around a new Kenworth T880 at the end of the production line recently to celebrate the plant's 40th anniversary. The T880 was recognized as the plant's special 40th anniversary truck.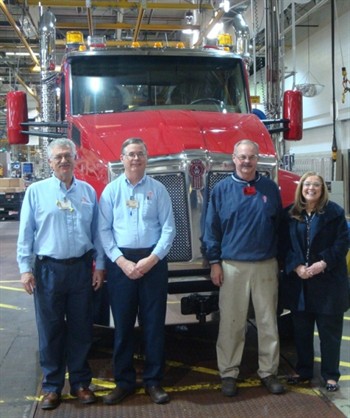 From left, are long-time Kenworth-Chillicothe plant employees Rick Stafford, Don Kempton, Bob Blake and Debbie Doersam representing the Kenworth Chillicothe plant. Stafford, Kempton and Doersam all have been employees for 40 years, while Blake served 39 years.
The plant launched the PACCAR MX engine for the Class 8 market in the United States and Canada in 2010, had a record capacity of 150 trucks per day in 2011, and added a state-of-the-art, robotic build cell for Kenworth's new 2.1-meter cab introduced in conjunction with the launch of the new Kenworth T680 in 2012. A new volumetric paint mix machine was also installed at Chillicothe for enhanced paint quality. In 2013, the plant launched the Kenworth T880 - the new flagship of the company's vocational trucks - and began building the new 52-inch sleeper for the T680, in addition to introducing the PACCAR MX-13 into Kenworth production.
Chillicothe has earned the prestigious ISO 14001:2004 certification for effective environmental management systems established to help build Class 8 trucks in an environmentally sustainable manner. 
Kenworth Truck Company is the manufacturer of The World's Best® heavy and medium duty trucks. Kenworth's Internet home page is at www.kenworth.com. Kenworth is a PACCAR company.