Kenworth Offers Anti-Theft System on Kenworth T680 and T880
Kenworth now offers a new optional anti-theft system for the Kenworth T680 and Kenworth T880.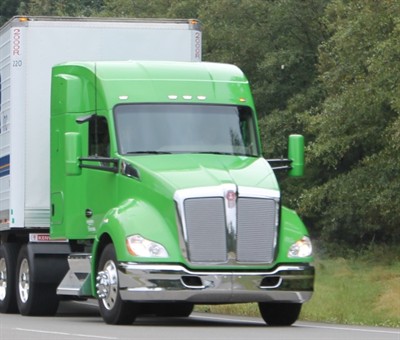 The system integrates the engine and the Kenworth Driver Performance Center and provides operators with essential data on vehicle and engine functions through a 5-inch, color LCD screen located within the dash's instrumentation cluster.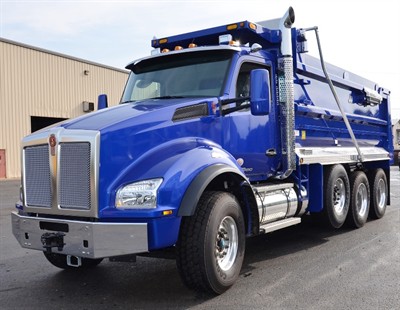 Once the driver enters the cab and turns the ignition, the Driver Performance Center engages and prompts the driver to enter a unique passcode to start the truck. The driver must then complete the startup of the truck's engine within 6 minutes of entering the code, or the code must be re-entered. If an incorrect code is entered, the anti-theft system disables the truck's engine until the correct code is used. Passcodes can be changed and the system can be activated or deactivated through any Kenworth dealership's service department.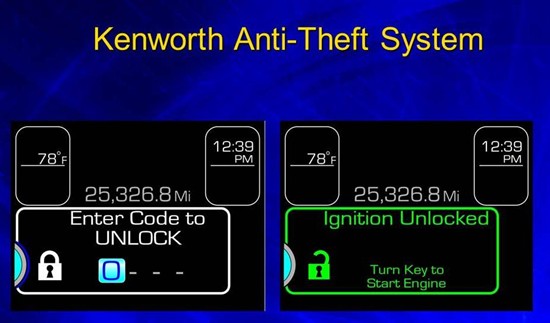 "Recently, there have also been reports of thieves trying to use jamming devices to interrupt tracking units during attempted thefts," said Kurt Swihart, Kenworth marketing director. "The anti-theft system is an excellent way for truck fleets and operators to add an extra layer of security on top of their GPS tracking devices."
 
According to Freightwatch International, a global logistics security services provider, 950 cargo thefts occurred in the United States in 2013, for an average of about 80 a month or 2.6 per day. Nearly 75 percent of all reported thefts involved both the theft of the load and the truck. Deceptive pickups are also on the rise as thieves use stolen trucks and assume the carrier's identity to broker legitimate loads, according to Freightwatch.
 
Kenworth Truck Company is the manufacturer of The World's Best® heavy and medium duty trucks. Kenworth's Internet home page is at www.kenworth.com. Kenworth is a PACCAR company.