Kenworth Natural Gas Truck Lineup To Take Center Stage at ACT Expo 2013
Kenworth Truck Company will showcase four natural gas trucks in its booth (#238) during the Alternative Clean Transportation (ACT) Expo June 24-27 at the Walter E. Washington Convention Center in Washington, D.C.
ACT Expo is North America's leading alternative fuel and clean vehicle technologies show, according to show organizers. The exhibition brings together vehicle and engine manufacturers, fleet operators, infrastructure and fuel providers, Clean Cities coordinators, technology developers, and policymakers.
"We're seeing a growing interest in Kenworth's industry-leading, natural gas trucks among fleets and truck operators throughout the United States and Canada," said Alan Fennimore, Kenworth vocational marketing manager. "We expect to see a good flow of truck buyers visit our booth to learn more about the advantages and benefits of Kenworth natural gas trucks for their specific applications." 
The ACT Expo's Technology Showcase session will spotlight efficiencies in new product offerings. Andy Douglas, Kenworth national sales manager for specialty markets, will discuss "The Future of Heavy Duty Natural Gas Trucks" as part of a panel discussion starting at 3:15 p.m. Tuesday, June 25.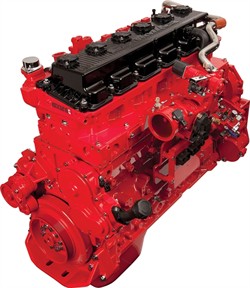 Cummins Westport ISX12 G Engine
Kenworth's natural gas truck lineup at the ACT Expo 2013 features three Kenworth T800s and a T440. Leading the list is a short hood (116.5-inch BBC) Kenworth T800 roll on/roll off with the new Cummins Westport ISX12 G heavy duty natural gas engine and compressed natural gas (CNG) fuel system featuring back of cab tanks from Trilogy Engineered Solutions. A T800 day cab tractor is also equipped with the Cummins Westport ISX12, which offers a range of ratings to 400 hp and 1,450 ft-lbs. of torque, optional engine brake and manual and automatic transmission capability to meet customer needs. The ISX12 G also is available with the aerodynamic Kenworth T660. 
 
In addition, Kenworth will exhibit a UPS T800 LNG tractor with a 15-liter Westport 15L heavy duty natural gas engine with 450 hp and 1,650 lb-ft of torque. For the T800, the Westport 15L engine is available in power ratings up to 475 hp and torque ratings up to 1,750 lb-ft. The T800 LNG truck is a good choice for Class 8 applications, including regional haul, line haul, port and drayage with loads requiring more power and torque and an operating range of more than 400 miles. It can be ordered in a gross combination weight (GCW) of up to 80,000 lb. for over-the-road operation with additional ratings exceeding 100,000 lbs. available for certain applications.  The T800 LNG truck is available with a day cab, Kenworth Extended Day Cab or 38-inch Kenworth AeroCab® sleeper.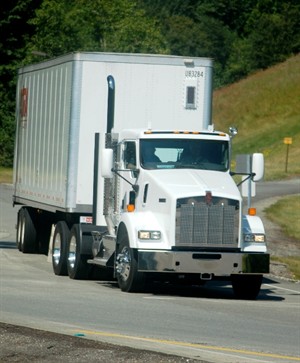 Kenworth T800 LNG 
The Kenworth booth also includes a Kenworth T440 CNG truck equipped with the 8.9-liter Cummins Westport ISL G engine, Agility rail-mounted fuel system, and Allison 3000HS 6-speed automatic transmission. Rated at 320 hp and 1,000 lb-ft of torque, the ISL G engine's torque curve closely matches that of its diesel counterparts The T440 features excellent maneuverability, modern aerodynamic styling, and superior ergonomics. It is available as a straight truck or tractor in a gross vehicle weight (GVW) ranging from a heavy Class 7 vehicle at 33,000 lbs. up to a light Class 8 truck at 68,000 lbs.
Kenworth T440 CNG
Kenworth Truck Company is the manufacturer of The World's Best® heavy and medium duty trucks. Kenworth's Internet home page is at www.kenworth.com. Kenworth is a PACCAR company.