Kenworth Now Offers T680 Aerodynamic Steel Bumper
Kenworth now offers a new, aerodynamic steel bumper as an option for the Kenworth T680.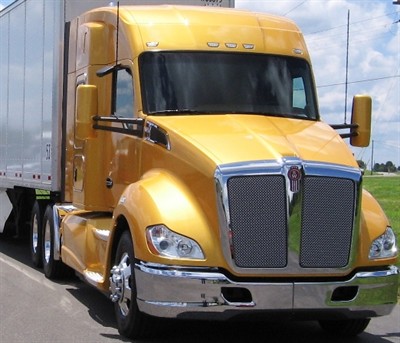 The new, two-piece, steel bumper has a rugged, durable design for a higher level of protection in the event of bumper impacts, while retaining the aerodynamics and aesthetics of the Kenworth T680's current standard composite bumper.
"It's the first time Kenworth has offered a steel aerodynamic bumper," said Erik Johnson, Kenworth on-highway marketing manager. "We expect this new addition for the Kenworth T680 will be a popular option among light vocational applications and customers looking for a little extra protection from impacts."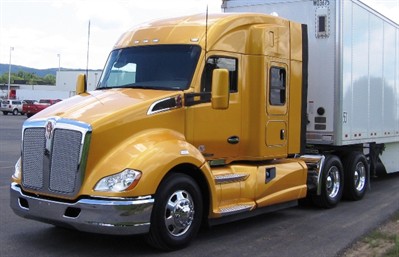 The Kenworth T680 bumper is available for both the new, 3-piece T680 hood at 119-inch BBC optimized for the PACCAR MX-13 engine, and the 3-piece, standard length T680 hood at 125-inch BBC. The new bumper may be ordered painted or chromed.
Kenworth Truck Company is the manufacturer of The World's Best® heavy and medium duty trucks. Kenworth's Internet home page is at www.kenworth.com. Kenworth is a PACCAR company.