Kenworth Merchandise Collection Expands with New Kenworth T680 Items
Features 1:53 Scale Kenworth T680 Diecast Model
The Kenworth Merchandise Collection (www.ShopKenworth.com) now offers outstanding new merchandise featuring the all-new Kenworth T680, Kenworth's most aerodynamic truck ever.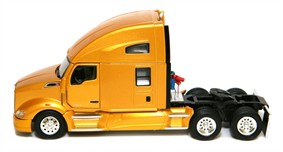 There are nearly 20 Kenworth T680 items in the Kenworth Merchandise Collection. Heading the list is a precision-crafted, 1:53 scale, diecast model of the Kenworth T680 with 76-inch sleeper. The T680 model, which is 6-1/4 inches long and 3 inches tall, features the signature Kenworth gold color. The T680 scale models are finely detailed with an opening hood to reveal the PACCAR MX engine, and opening doors to view into the interior. The roof is also removable revealing the spacious interior complete with a rotating table, and the passenger seat is reversed to accentuate the key features of this unique Kenworth.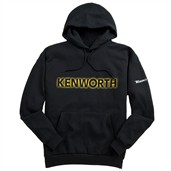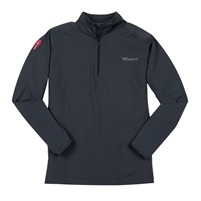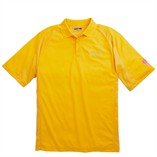 Other T680 key gift items include a special gold-outlined hoodie, sport-wick half zip pullover, gold polo shirt, T-shirt, three caps (USA made, liquid metal flames, and sandwich), backpack, and rolling duffel travel bag (that fits perfectly inside the T680 sleeper cabinet as if it were custom-designed).  There also is a special translucent tumbler travel mug (that fits into the T680's cup holder without tipping), toiletry bag, pen, lapel pin, and metal key tag. There's even a specially minted, commemorative T680 pewter holiday ornament.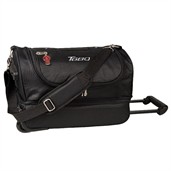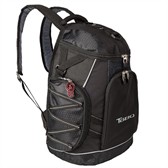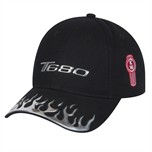 The Kenworth T680, which has received U.S. Environmental Protection Agency (EPA) SmartWay® Designation, is designed to maximize performance in line haul, pickup and delivery, and regional hauling operations. Available with a new 76-inch sleeper or as a day cab, the T680 is standard with the 12.9-liter PACCAR MX engine, which offers excellent fuel efficiency, high reliability and durability, lightweight design, and low cost of ownership.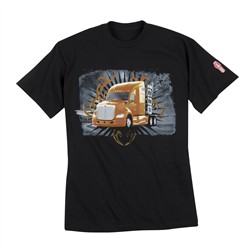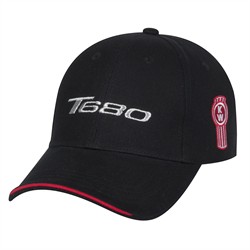 Kenworth also offers a wide range of merchandise in addition to T680 items. The extensive Kenworth Merchandise Collection consists of nearly 250 items for trucking operators and fleets interested in purchasing officially licensed Kenworth merchandise representing The World's Best® trucks. Key categories include Kenworth T680 merchandise, Kenworth T700 merchandise, PACCAR MX engine, caps, apparel, die-cast models, drinkware, gifts and recognition, holiday, kids' items, sports and recreation, and workplace.
Kenworth T680 branded merchandise is available at your local Kenworth dealership in the United States and Canada. You can also order online at www.ShopKenworth.com, or call 877-705-3314 toll free from 5 a.m. to 5 p.m. (Pacific Time). Those ordering from outside the United States may call 425-806-2306 during the same time period.
Kenworth Truck Company is the manufacturer of The World's Best® heavy and medium duty trucks. Kenworth is an industry leader in providing fuel-saving technology solutions that help increase fuel efficiency and reduce emissions. The company's dedication to the green fleet includes aerodynamic trucks, compressed and liquefied natural gas trucks, and medium duty diesel-electric hybrids. Kenworth is the only truck manufacturer to receive the Environmental Protection Agency's Clean Air Excellence award in recognition of its environmentally friendly products. In addition, the fuel-efficient Kenworth T700 equipped with the low-emission PACCAR MX engine was named the 2011 Heavy Duty Commercial Truck of the Year by the American Truck Dealers. Kenworth also received the "Highest in Customer Satisfaction with Heavy Duty Truck Dealer Service, Two Years in a Row", according to the J.D. Power and Associates 2011-2012 Heavy Duty Truck Customer Satisfaction StudiesSM. Kenworth's Internet home page is at www.kenworth.com. Kenworth. A PACCAR Company.