New 52-Inch Mid-Roof Sleeper For Kenworth T680 Now Available for Order
Ideal for Regional Haul Applications
The Kenworth T680 is now available for order with the new Kenworth 52-inch mid-roof sleeper.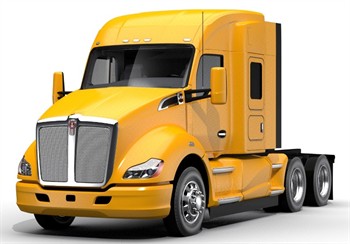 The Kenworth T680's 52-inch sleeper is well-suited for regional hauling applications - including tank, bulk, flatbed, heavy haul and lowboy - where drivers may spend just two or three nights on the road during a typical week.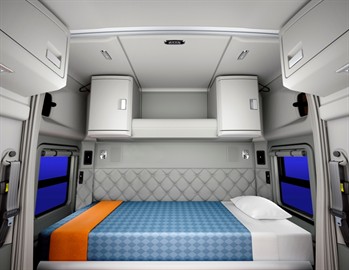 Kenworth T680 52-inch Diamond Interior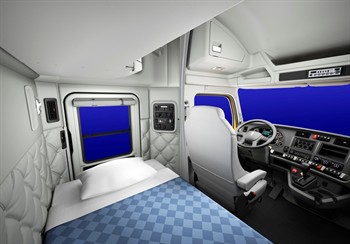 Fleets and owner-operators in those applications typically use lower trailer or payload heights than traditional, full-height 48-foot or 53-foot dry van and refrigerated trailers. The 52-inch sleeper offers those operators up to approximately 600 lbs. in weight savings compared to the 76-inch sleeper available with the T680.
The fuel-efficient Kenworth T680 with the PACCAR MX-13 engine received the 2013 Heavy Duty Commercial Truck of the Year award from the American Truck Dealers (ATD). The PACCAR MX-13 is the standard engine in the T680 and is rated up to 500 hp and 1,850 lb-ft of torque. 
The T680 with 52-inch sleeper includes a stamped aluminum cab, panoramic windshield, robust door, 3‐piece aerodynamic hood, and high quality dash and interior. There is excellent interior height for a mid-roof sleeper with sufficient head room for a driver or passenger up to 6-foot-4 to easily stand up between the seats. The optional passenger swivel seat expands the living space into the cab to provide even more comfort for the drivers when parked.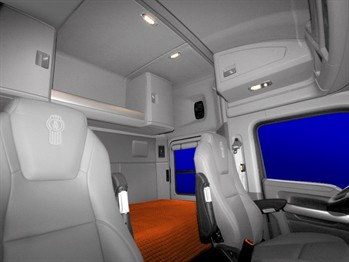 Kenworth T680 52-inch Vantage Interior
The mid-roof sleeper also features a liftable lower bunk and upper storage units on the sleeper's back wall, including ample space for drivers to hang their clothes and jackets, or an optional upper bunk for driving teams. A bunk heater, flat screen TV, premium sound system and factory-installed inverter with optional shore power can be selected for additional comfort. The driver comfort amenities help give the Kenworth T680's 52-inch mid-size sleeper the feel of a larger sleeper.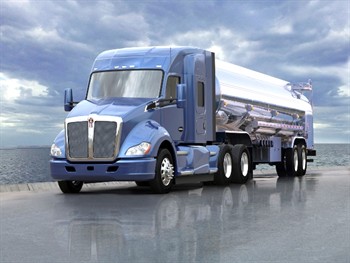 "With the latest addition, Kenworth now offers the fuel-efficient Kenworth T680 in a day cab, 52-inch sleeper and 76-inch sleeper configuration, which gives more truck operators the opportunity to benefit from the T680's superior fuel efficiency, outstanding performance, exceptional styling and extraordinary comfort," said Erik Johnson, Kenworth on-highway marketing manager.
Kenworth Truck Company is the manufacturer of The World's Best® heavy and medium duty trucks. Kenworth's Internet home page is at www.kenworth.com. Kenworth is a PACCAR company.