New Kenworth Medium Duty Trucks: Customer-Centric
For the design team at Kenworth, the central question prior to beginning a project, is "why?", according to Jonathan Duncan, Kenworth design director.
"We always must have a clear vision of what we want a Kenworth truck to be and how we can improve upon the current models. We knew we already had a great medium duty product. Our goal was to make a great model line even better, and we focused specifically on the important attributes to support medium duty applications," Duncan said. "Our goal was to develop a medium duty product line with excellent vehicle versatility, visibility, ingress and egress, maneuverability and overall ergonomics. We accomplished all those goals across our entire new medium duty conventional lineup."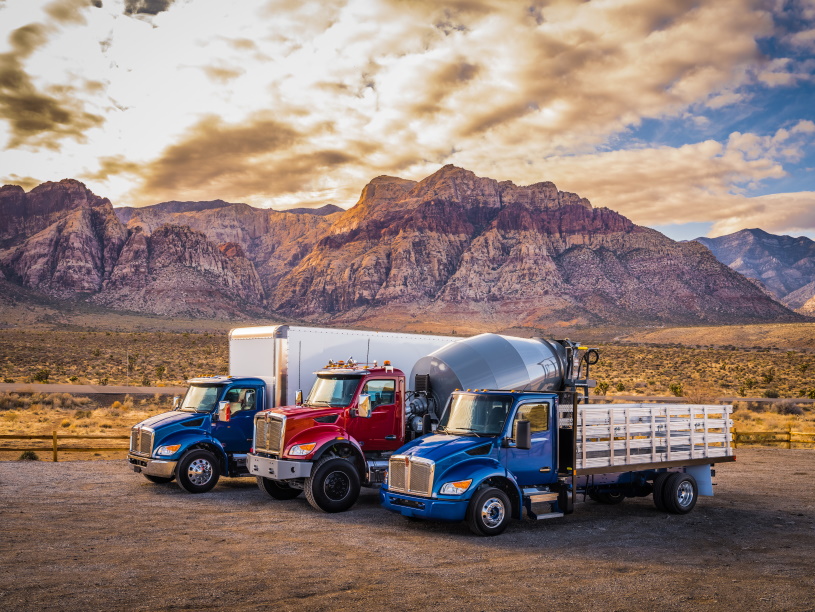 To make it all happen, Kenworth enlisted help from customers and drivers. "Close to 1,000 people touched our concepts and prototypes and gave input to our team," said Mark Wagner, Kenworth medium duty product planning manager. "From a series of sketches to digital data, to clay models, full size projections and prototypes, we kept our customers' interests at the forefront of the processes and involved them through every chapter. With all this input, along with thoroughly dissecting competitive products, we developed a clear roadmap of what needed to be done."
According to Duncan, the driver is a key factor in designing a medium duty truck. "With medium duty, in Class 5 and 6 applications, the operator is often not a CDL holder. The operator's primary job is usually something other than just driving the truck. The hard part of their job often starts when they get to where they're going – whether it's repairing utility lines, dong landscape work or hauling furniture up a few flights of stairs. Many of our customers refer to their delivery drivers as sales associates, which shows the true focus of their responsibilities. Our goal was to make these trucks as approachable, intuitive and as easy to operate as a pickup truck."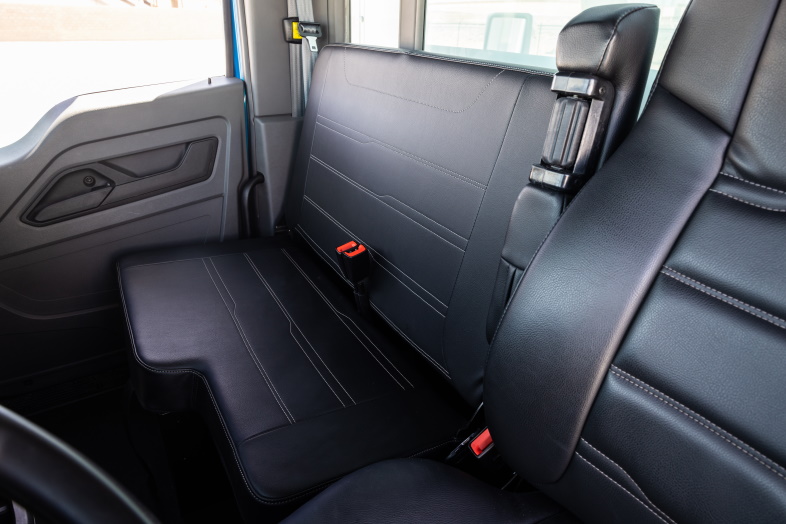 "That's why so much time was spent on the ergonomics," added Wagner. "The wider 2.1-meter cab gave us the opportunity for bench seating to truly accommodate three people very comfortably. And, getting in and out of the truck is now easier with a lowered cab, redesigned the steps, and widened the door. Everything was purpose built."
Once inside, Wagner said the new models can accommodate all drivers. "Our steering column moves in a fluid range of travel both fore and aft in angle," he said. "The range in motion in our seats, coupled with the steering column and the pedal angles for the throttle and brake, were optimized as a total package. More than 500 people of all heights and sizes helped us to define the dimensions of our new medium duty models, and confirm that we hit our targets for the driver space packaging."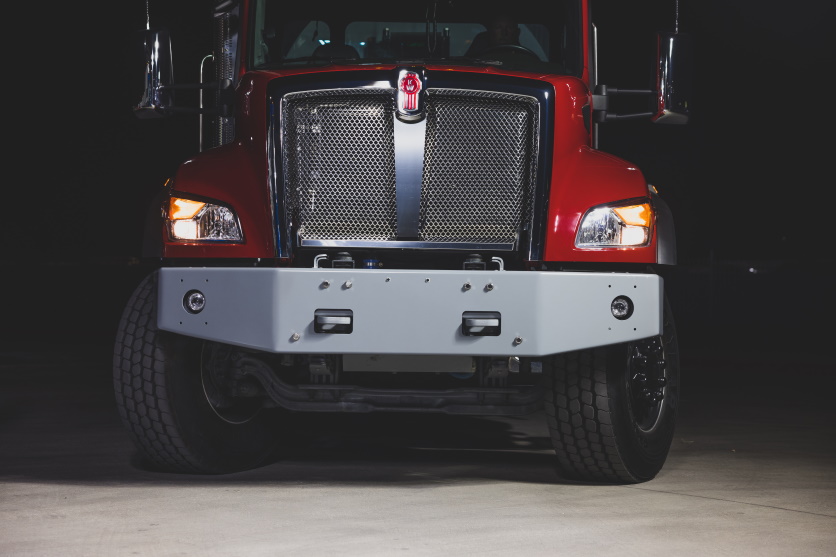 What was the reaction from customers who began the design process with Kenworth? "They felt confident we hit the mark," said Duncan. "Our vision has become a reality. It was worth all the time and effort for this collaborative effort to bring The World's Best medium duty trucks to market."
Kenworth is The Driver's Truck™. See what drivers are saying at www.kenworth.com/drivers.
Kenworth Truck Company is the manufacturer of The World's Best® heavy and medium duty trucks. Kenworth's Internet home page is at www.kenworth.com. Kenworth is a PACCAR company.