Kenworth of Pennsylvania Opens Renovated Parts and Service Location in York, Pa.
Kenworth of Pennsylvania has opened a parts and service location at a newly renovated facility in York, Pa., that offers easy access to U.S. Highway 30 and U.S. Interstate 83.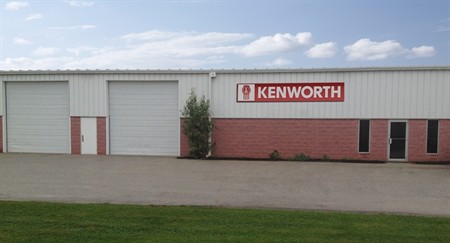 Kenworth of Pennsylvania's newly renovated 4,500 square-foot facility has two service bays for service and PACCAR engine support, 2,500 square-feet of parts storage and display well-stocked with quality Kenworth proprietary and TRP all-makes parts, and a comfortable driver's lounge. The dealership is located on 1-1/2 acres on York's north side at 755 Vogelsong Road, along U.S. Highway 30 and two miles west of U.S. Interstate 83.
Kenworth of Pennsylvania also operates six additional dealerships in Carlisle, Clintonville, Dunmore, Lancaster, New Stanton, and Shartlesville, Pa.
York is home to nearly a dozen trucking companies, Harley-Davidson motorcycle factory, BAE Systems facility, Stauffer Biscuit Company, and to York International, one of the largest HVAC system suppliers in the United States.
"The addition of Kenworth of Pennsylvania - York offers these local companies and manufacturers easy access to a more convenient location, compared to our dealerships nearly 50 miles northwest in Carlisle or 70 miles northeast in Shartlesville," said Gary Mitchell, president of Kenworth of Pennsylvania. "Our new dealership is also close to major north-south and east-west routes through Pennsylvania to provide dependable parts and service for trucks passing through the area."
Kenworth of Pennsylvania - York is open from 8 a.m. to 5 p.m. Monday through Friday and 8 a.m. to 3 p.m. on Saturday. The phone number is 717-848-8797. Steve Altland is parts and service manager.
The new parts and service dealership is part of the Kenworth dealer network of more than 340 locations in the United States and Canada.
Kenworth Truck Company is the manufacturer of The World's Best® heavy and medium duty trucks. Kenworth's Internet home page is at www.kenworth.com. Kenworth is a PACCAR company.