Kenworth T880 with Concrete Pump Produces $540,000 Donation To Support CIM Program
Sold at Annual CIM Auction at World of Concrete
A Kenworth T880 concrete pump truck, donated for sale at the recent Concrete Industry Management (CIM) annual auction at World of Concrete, produced a $540,000 contribution to the CIM program. Kenworth, Alliance Concrete Pumps, and NorCal Kenworth combined on the donation.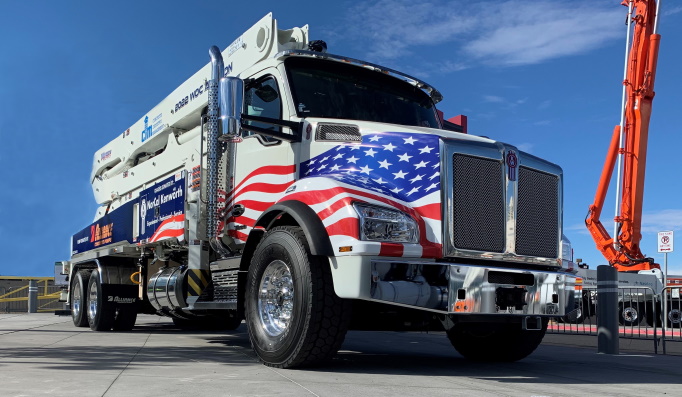 The Kenworth T880 concrete pump truck was purchased by J.K. Hammack, a residential concrete pumping company based in Celeste, Texas. The purchase price for the T880 concrete pump package exceeded market value by $105,000.
"The CIM auction provided us with an opportunity to add equipment that will help our operation while supporting a program that will educate the next generation of professionals in our industry," said Kirk Hammack, owner of J.K. Hammack. "A big thanks to Kenworth, Alliance Concrete Pumps, and NorCal Kenworth for supporting this auction and the concrete industry."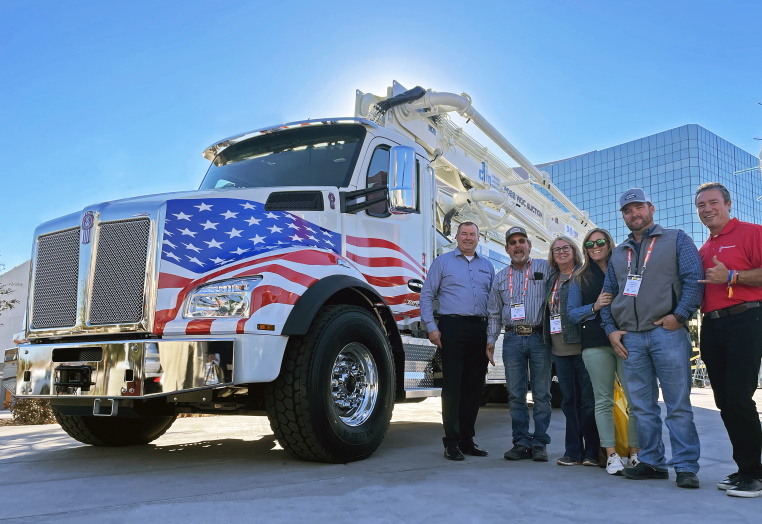 From left, are Ken Friesen, chairman of Alliance Concrete Pumps; Kirk Hammack (J.K. Hammack owner) and his wife Diann Hammack; Lindsey Fuller and her husband Cole Fuller, J.K. Hammack project manager; and Harry Mamizuka, NorCal Kenworth president.
The donated Kenworth T880 features a PACCAR MX-13 engine rated at 455-hp and 1,650 lb.-ft. of torque with a truck-mounted Alliance Concrete Pumps JXLZ 38-meter boom pump.
"The students who earn a degree in CIM will become future leaders in the concrete and construction industries and play a pivotal role in building America's infrastructure," said Harry Mamizuka, NorCal Kenworth president. "We're honored to support such an important program, and its students, through this auction."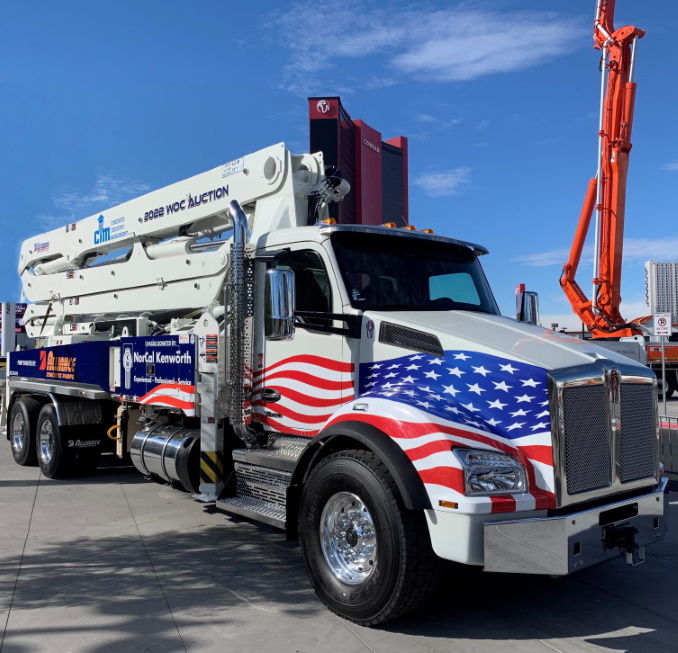 "It's important to provide opportunities for students who will build infrastructure projects in America and CIM does a tremendous job of this through its programs," said Clayton White, Alliance Concrete Pumps president and CEO. "We're pleased that this auction generated a major donation to the CIM program which will help support the program and its students."
The $540,000 donation will support the CIM program through scholarships for students pursuing a four-year Bachelor of Science degree in Concrete Industry Management at Middle Tennessee State University, New Jersey Institute of Technology, Texas State University, California State University – Chico and South Dakota State University.
"This donation to the CIM program will help assist students seeking to further their education and earn a degree in a program that is so important to the concrete industry," said Jim Walenczak, Kenworth assistant general manager for sales and marketing. "We thank J.K. Hammack for its generous bid for the truck and Alliance Concrete Pumps and NorCal Kenworth for its support in making this auction happen."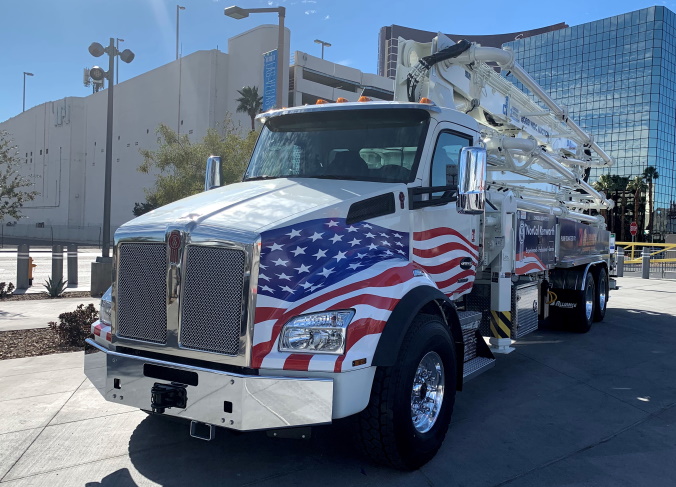 About CIM


The CIM program's goal is to produce broadly educated, articulate graduates knowledgeable in all aspects of the concrete industry and provide them the opportunity to enter a field that has an urgent need for professionals with the skills to meet the growing demands of a progressive, changing industry. Today, there are more than 500 students pursuing degrees in Concrete Industry Management, and hundreds of CIM graduates employed in the concrete industry.
Kenworth is The Driver's Truck™. See what drivers are saying at www.kenworth.com/drivers.
Kenworth Truck Company is the manufacturer of The World's Best® heavy and medium duty trucks. Kenworth's Internet home page is at www.kenworth.com. Kenworth is a PACCAR company.