Kenworth T680 Next Gen Makes Return Visit To Chillicothe Plant with 2021 U.S. Capitol Christmas Tree
A Kenworth T680 Next Generation operated by System Transport and built by employees at Kenworth's manufacturing plant in Chillicothe, Ohio, returned to the plant Monday with its special cargo – the official 2021 U.S. Capitol Christmas Tree.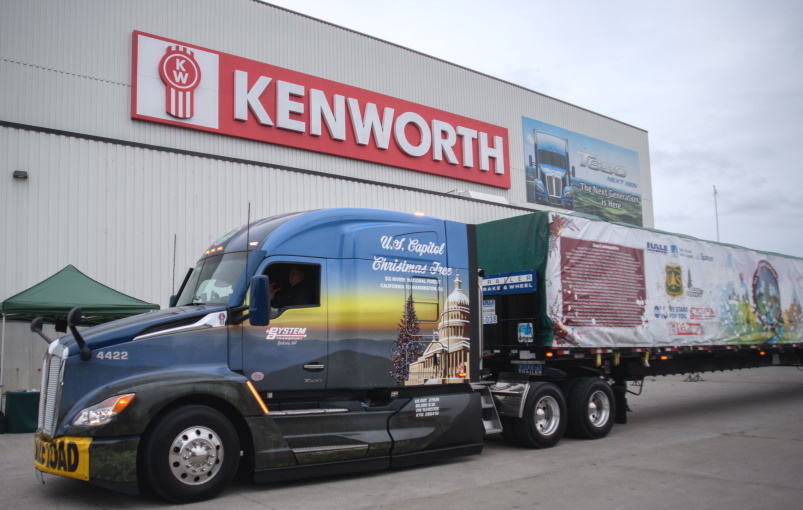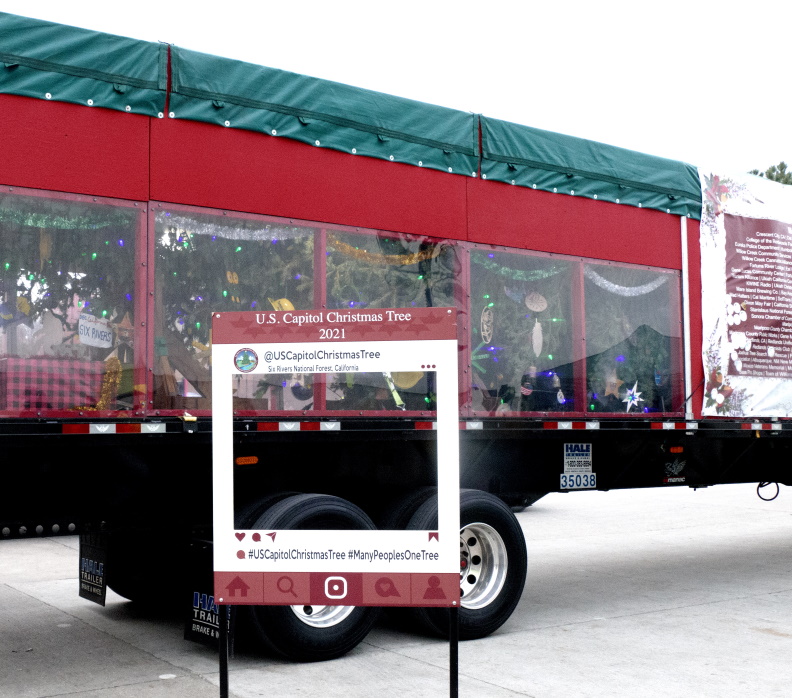 The Kenworth Chillicothe plant held two events for employees to see "The People's Tree" on Nov. 15 and 16. The 84-foot White Fir began a 3-week, 3,300-mile trip after it was harvested in late October from the Six Rivers National Forest in Northern California. "Six Rivers, Many Peoples, One Tree" is this year's tour theme. The T680 Next Gen has carried the special Tree to community celebrations throughout California and across the United States.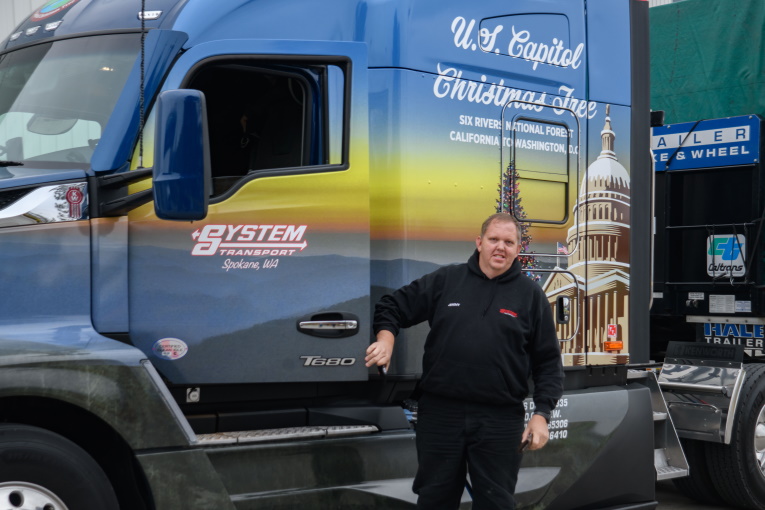 Jeremy Bellinger, System Transport driver, is shown at the Kenworth Chillicothe manufacturing plant with the Kenworth T680 Next Gen carrying the 2021 U.S. Capitol Christmas Tree.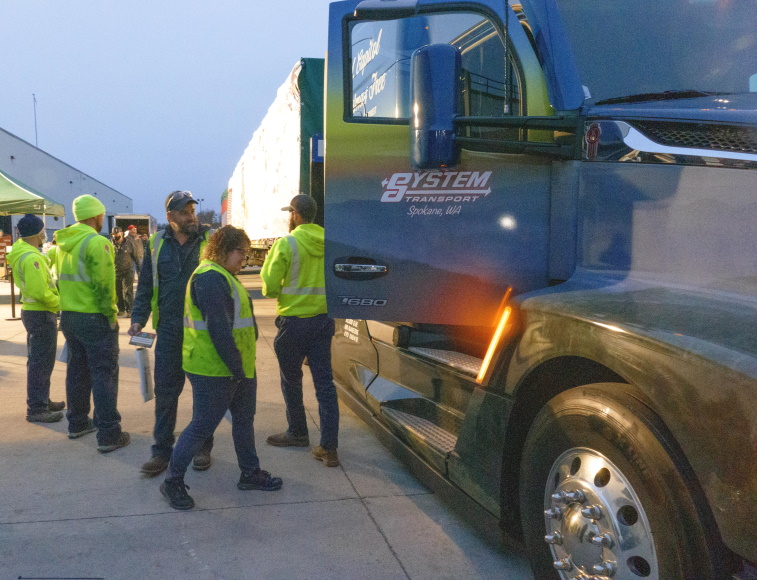 "It was a special opportunity for our employees to view the U.S. Capitol Christmas Tree up close and welcome home the Kenworth T680 Next Gen. We appreciate the honor of hosting the tour stop and our special guests from the USDA Forest Service, System Transport drivers and Choose Outdoors. A special thanks goes to the Forest Service law enforcement officers for helping to safely deliver the Tree," said Doug VanZuiden, Kenworth Chillicothe plant manager.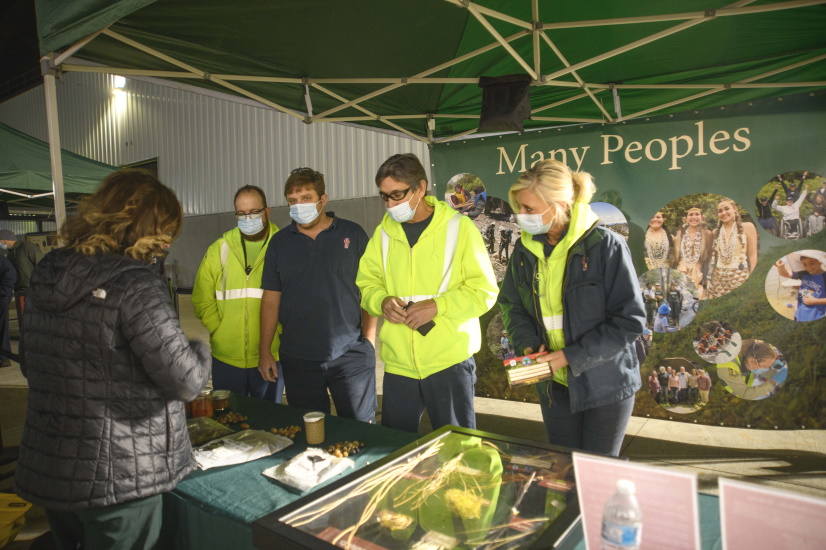 System Transport, the official designated tour carrier, is using its new T680 Next Gen equipped with a 76-inch mid-roof sleeper to carry the special tree. The T680 Next Gen provides drivers with the most aerodynamic Kenworth truck ever, latest Kenworth SmartWheel®, new customizable 15-inch digital display, signature LED headlights, additional advanced driver assistance systems, and comfortable cab and sleeper.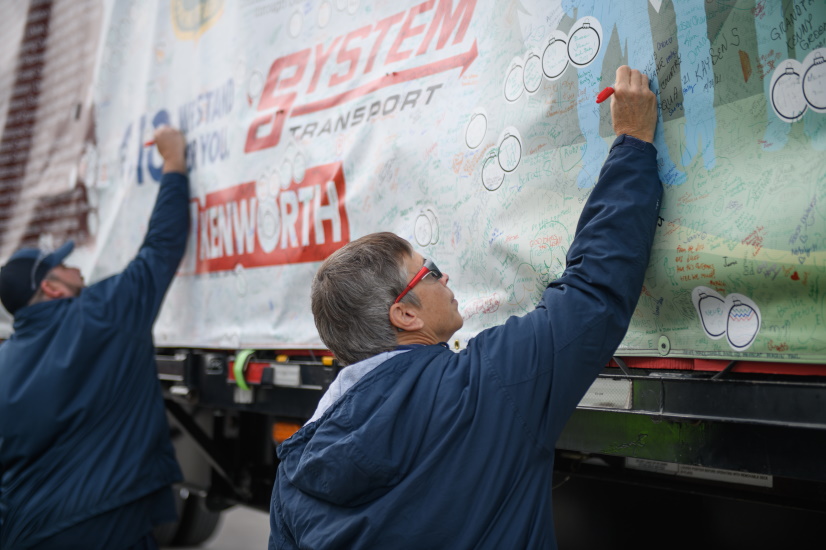 It marks the eighth consecutive year that a Kenworth truck will deliver "The People's Tree." This year's delivery will take place Nov. 19 on the West Lawn of the U.S. Capitol Building in Washington, D.C. The annual tree lighting is scheduled for Dec. 1.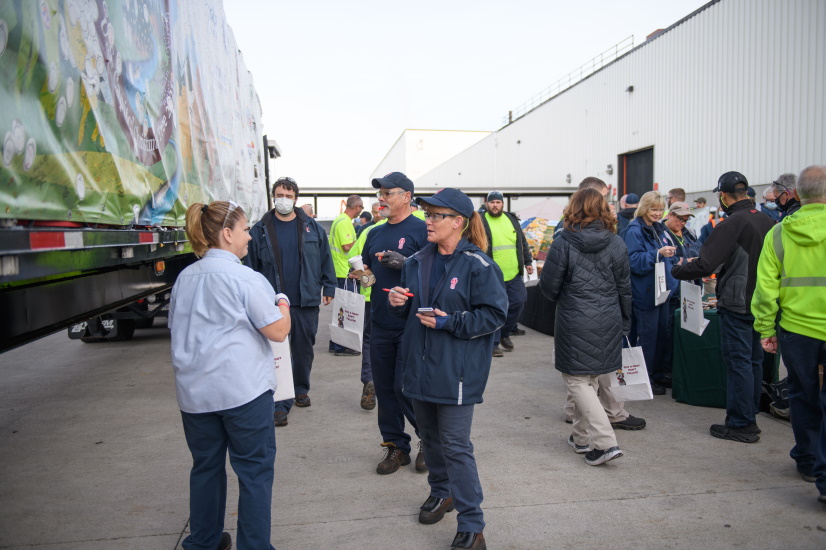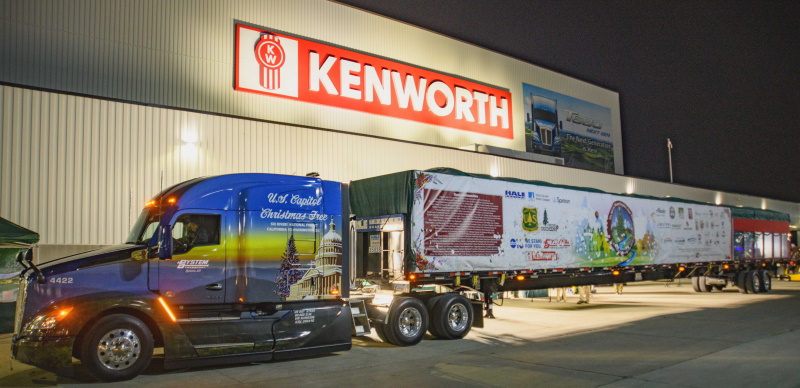 Kenworth is The Driver's Truck™. See what drivers are saying at www.kenworth.com/drivers.
Kenworth Truck Company is the manufacturer of The World's Best® heavy and medium duty trucks. Kenworth's Internet home page is at www.kenworth.com. Kenworth is a PACCAR company.