Kenworth's Renton Assembly Plant Celebrates 20 Years of Building The World's Best Trucks
Kenworth Truck Company's assembly plant in Renton, Wash., recently celebrated its 20th anniversary of building The World's Best® trucks.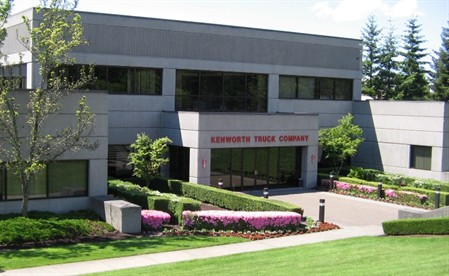 Kenworth Renton Assembly Plant
"The employees at the Renton plant have played a key role in Kenworth's success over the past 20 years. Along with well-trained employees, we utilize leading-edge technology, production and logistics systems to build quality Kenworth trucks for both on- and off-highway applications," said Judy McTigue, Kenworth-Renton plant manager. "Quality, pride and technology go into every Kenworth truck that goes down the Renton assembly line, and our trucks are known throughout the industry for their excellent performance, reliability and durability."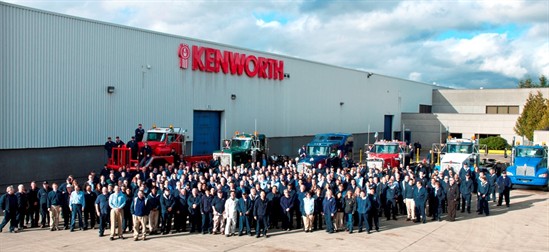 Kenworth Renton Assembly Plant Employees
Nearly half of the plant's current employees have been working for Kenworth since the plant opened in 1993. Since then, the Kenworth - Renton plant has produced more than 130,000 Kenworth trucks, and currently produces Kenworth's T660, T800, W900, C500, K500 and 963 models along with some medium duty Kenworth T370s and T440s.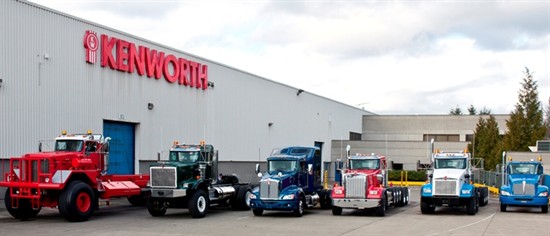 Kenworth Renton Assembly Plant Products
The assembly plant holds the prestigious ISO 14001:2004 certification for effective environmental management systems established to help build Class 8 trucks in an environmentally sustainable manner. Last summer, the facility received a 2012 Best Workplace for Waste Prevention and Recycling Award from the King County (Wash.) Solid Waste Division for its exceptional efforts to reduce, reuse and recycle. 
Kenworth-Renton also recently received a 2012 Gold Award presented by the King County (Wash.) Industrial Waste Program. The award is for compliance with the plant's industrial wastewater discharge permit, and recognizes the plant for one year of no wastewater violations of any kind covering discharge, permit, ordinance, reporting, self-monitoring, and King County monitoring. The plant has now received the Gold Award for 14 consecutive years.
Kenworth Truck Company is the manufacturer of The World's Best® heavy and medium duty trucks. Kenworth's Internet home page is at www.kenworth.com. Kenworth is a PACCAR company.