Kenworth Launches EV Technician Training and Certification Program for Kenworth Service Technicians
Kenworth has launched a comprehensive EV technician training and certification program as part of its efforts to prepare Kenworth dealerships to service electric vehicles in the United States and Canada.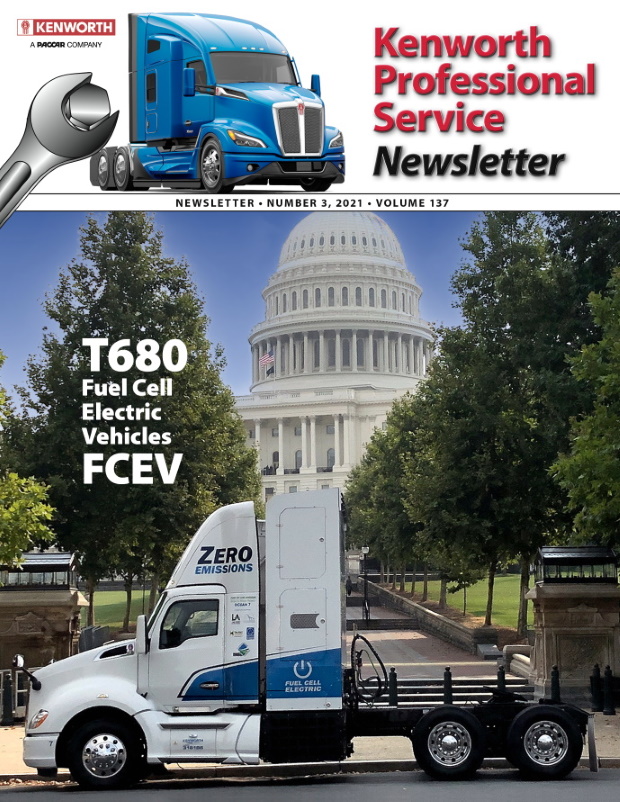 "It's vitally important to support Kenworth's "Driving To Zero Emissions™" endeavor to bring battery electric vehicles into the marketplace by ensuring that we help provide in-depth training and a certification path for service technicians at Kenworth dealerships," said Jim Walenczak, Kenworth assistant general manager for sales and marketing.
To attain initial EV certification, Kenworth technicians must successfully complete a challenging seven-course curriculum on service systems, electrical principles, electrical systems, electrical systems II, cab and chassis electronics, electric vehicles systems, and advanced electric diagnostics. Course length runs from two to four days. The Kenworth program offers a variety of classroom and virtual training.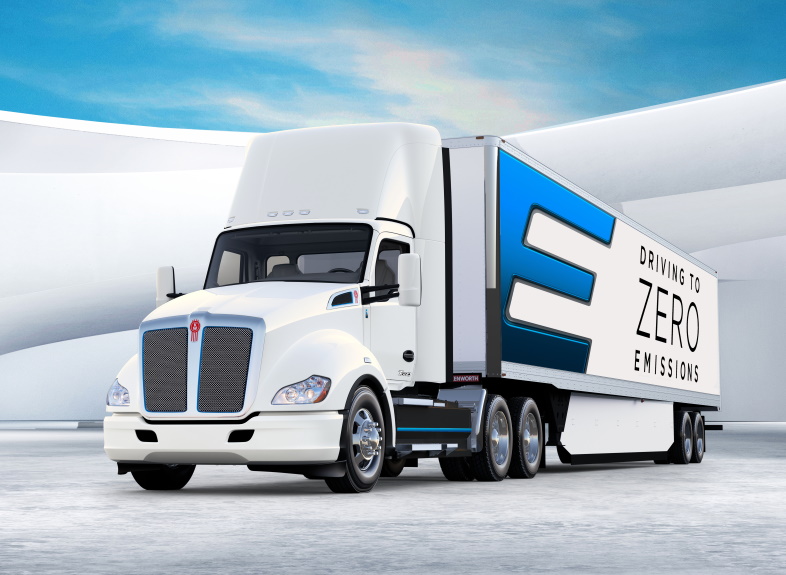 Kenworth's Driving To Zero Emissions™ product line features the Kenworth T680E (Class 8), K370E (Class 7) and K270E (Class 6) battery electric vehicles.
Designed for pickup and delivery, regional haul and drayage applications, the T680E is available as a day cab as either a tractor or straight truck in a 6x4 axle configuration. The model is offered in an 82,000 lb. gross vehicle weight rating (GVWR). The T680E is equipped with 536 hp continuous power and up to 670 hp peak power and 1,623 lb.-ft. of torque and has a top speed of 70 mph.
The zero emissions vehicle has an estimated operating range of 150 miles, depending on application. The T680E uses the industry standard SAE CCS1 charge port and can be fully charged in approximately three hours. Kenworth's Class 8 battery electric vehicle features Meritor's Blue Horizon 14Xe™ tandem electric powertrain with smooth shifting and operation.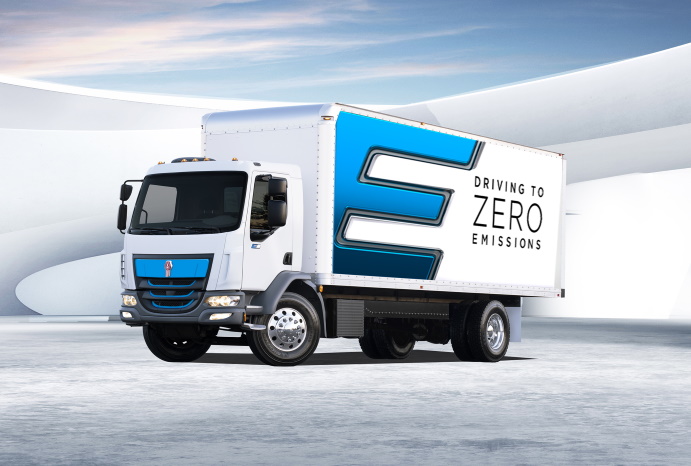 The K270E and K370E battery electric vehicles offer direct-drive motors rated at 355 hp for the K270E and 469 hp for the K370E. The electric powertrain is available with high-density battery packs of 141kWh and 282kWh that deliver up to 100 and 200-mile range, respectively.
Both models utilize a DC fast-charging system capable of fast re-charge in as quick as one hour, which makes the Kenworth K270E and K370E cabovers ideal for local pickup and delivery, as well as short regional haul operations. End-of-shift and overnight AC charging is also offered.
In addition, the zero emissions Kenworth T680 fuel cell electric vehicle (FCEV) model powered by hydrogen is part of a demonstration test project in Southern California.
Built on proven platforms with superior visibility, reliability, maneuverability and driver comfort, the T680E Class 8, K270E and K370E medium duty models combine state-of-the-art zero emission powertrains with comprehensive PACCAR charging solutions and infrastructure support, so you can drive to zero emissions with confidence.
To learn more about how Kenworth is Driving To Zero Emissions, visit the program's website (www.kenworth.com/innovation/zero-emissions).
Kenworth Truck Company is the manufacturer of The World's Best® heavy and medium duty trucks. Kenworth's Internet home page is at www.kenworth.com. Kenworth is a PACCAR company.