Kenworth T880s Help Fastrak Express "Grow" its Business
Trucking Arm of Mushroom Farm Hauls Compost To Help Growers Cultivate Mushrooms
If you're a mushroom grower, then you have a love of horses. Actually, you have a love of a byproduct of horses. Manure. 
According to Don Needham, owner of Fastrak Express, Inc., in Rising Sun, Md., it's the key ingredient in growing quality mushrooms. Needham should know. He was a third generation mushroom grower, before starting a trucking company dedicated to transporting horse manure and straw. Once delivered to a compost operation, the manure and straw go through a 10- to 14-day composting process, then to mushroom farms where fungi spores are mixed into the compost and mushrooms are produced 8 weeks later.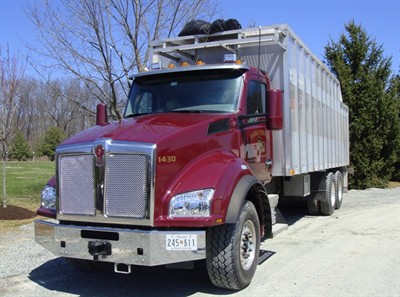 For Needham, finding "mushroom raw material" began in 2001 when the family mushroom farm decided to expand and buy out a fleet of trucks to service its own composting operation. The farm annually produces about 12 million pounds of Portobello and crimini (agaricus) mushrooms, which are grown inside climate-controlled cinder block buildings. Needham's mushroom farm is one of the area's largest Portobello producers, and nearby Kennett Square, Pa., which promotes itself as "The Mushroom Capital of the World."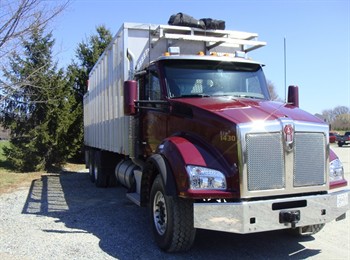 Needham runs Fastrak Express, which is one of the first fleets in the country to utilize the new Kenworth T880. The T880s are used not only to supply the company's own compost facility, but also others in Chester and Berks counties. "Back in 2001 we started with 15 trucks, but have since grown to 30 units," Needham said. "In the early years, most of our manure and straw came from racetracks, but we broadened our territory to up and down the eastern seaboard. We're also now collecting from private stables." Some of the well-known thoroughbred race tracks served by Fastrak Express today include Laurel Park and Pimlico in Maryland; Penn National in Pennsylvania; Charles Town in West Virginia; and Beulah Park in Ohio.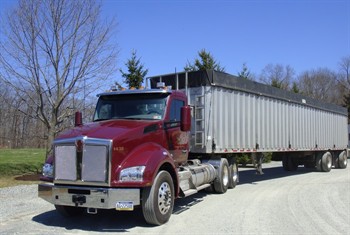 Fastrak Express has 10 Kenworth T880s purchased through Delmarva Kenworth in Dover, Del., and six are in use pulling walking floor trailers. The other four are tri-axle T880s, outfitted with the company's own customized aluminum bodies with Prentice machines on the back. With the Prentice machine, straw and manure can be collected and placed directly into the 26-foot open top aluminum body. "These trucks were designed specifically to run in tight areas, generally private stables and horse farms where we don't have access to front loaders, like at a race track. It gives us a competitive advantage over other companies," explained Needham.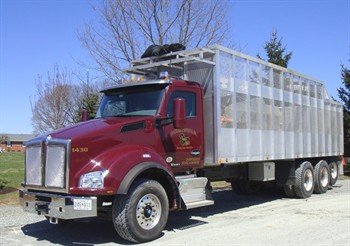 The Kenworth T880s, which are all equipped with PACCAR MX-13 engines rated at 455-hp, are replacing Kenworth T800s - which had been the truck of choice for Needham. "I saw the T880 when it was introduced at the 2013 Mid-America Trucking Show," said Needham. "I really liked its looks and all the new features. The T800 had always served us well, but we knew the T880, with the PACCAR MX-13 engine, would be even better."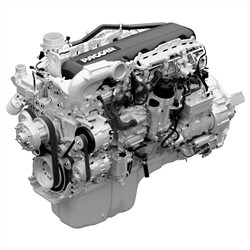 PACCAR MX-13 Engine
Thus far, Needham said, "the T880 and PACCAR MX-13 engine have not disappointed.  We run PTOs to power the Prentice machine on our tri-axles, plus the PTOs run the walking floors on our trailers.  The engine is burning fuel whether we're running down the freeway, or in the collection site.  We've been more than happy with the fuel economy improvements - calculated out, we're saving around $3000 to $5000 a year in fuel per unit and the engines aren't even broken in yet. Plus, drivers like the engines. We were running 15-liter engines, but 13-liter PACCAR MX engines (driven through 10 speed transmissions) do the job just as well. Our drivers say they can't tell the difference in power."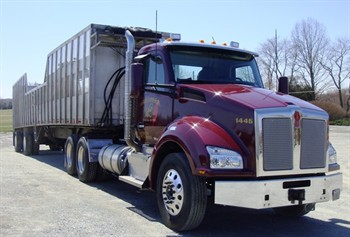 According to Needham, the company's drivers have given the T880 high marks as well.  The first thing everyone noticed was how the doors shut, like a car. Before, the cab was so airtight you had to give the door a good push. We also spec'd disc brakes on the T880s, they're making a big difference in stopping power.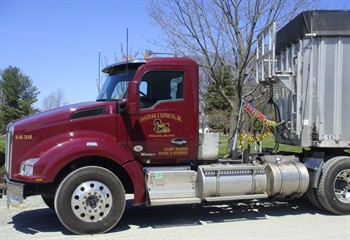 "Inside, there is more room between the seats, and the dash layout along with the sight lines of the gauges is excellent. It's very clear that Kenworth designed the T880 around the driver and improving comfort. We think running a quality truck is something our drivers want and we think it helps them stay loyal to our company. What's more, our customers have noticed the trucks, everyone has made great comments about the T880s."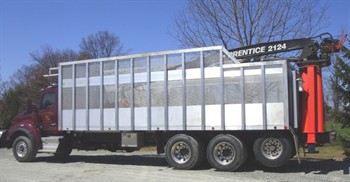 Reliability of Kenworth trucks come into play as well, said Needham. "Our drivers are paid by the delivery, so they want the truck always running and reliable just as much as we do," he said. "If you're not running, you're not making money, it's as simple as that. It's why we chose Kenworth in the past and why we continue to operate them today."
Kenworth Truck Company is the manufacturer of The World's Best® heavy and medium duty trucks. Kenworth's Internet home page is at www.kenworth.com. Kenworth is a PACCAR company.