Kenworth Now Offers New Alcoa Ultra ONE Wheel
Kenworth Class 8 and medium duty trucks now are available with the new Alcoa Ultra ONE™ wheel, the latest in wheel innovation, strength and light weight.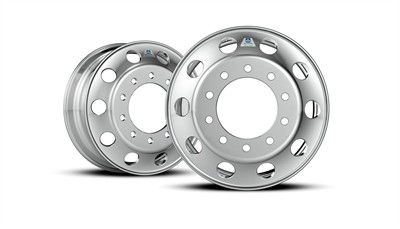 Alcoa Ultra ONE Wheel
The 22.5-inch by 8.25-inch Ultra ONE wheel is made of the proprietary Alcoa MagnaForce™ alloy. Compared to its existing alloy wheel, the Ultra ONE offers a 17 percent increase in strength, weighs just 40 pounds for an additional 5-pound weight savings, and maintains the same 7,400-pound load and 130 psi inflation ratings, according to Alcoa. The Ultra ONE wheel also is nearly 50 percent lighter than steel wheels of the same size.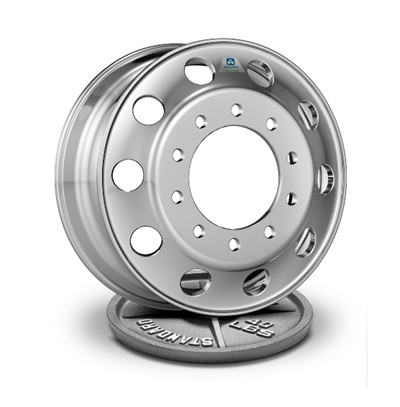 Alcoa Ultra ONE Wheel
The new wheel is available on Kenworth trucks in all of Alcoa's popular finish options, including Dura-Bright®, Dura-Flange®, Mirror Polish, Clean Buff and Brush.
For more information, visit your Kenworth dealer or go to Alcoa's website (www.alcoawheels.com).
Kenworth Truck Company is the manufacturer of The World's Best® heavy and medium duty trucks. Kenworth's Internet home page is at www.kenworth.com. Kenworth is a PACCAR company.