4 Gen Logistics Places Kenworth T680E EV Order
Kenworth announced today that 4 Gen Logistics has placed an order for 20 Kenworth T680Es.
4 Gen Logistics operates in California with a yard in Wilmington to provide drayage services to the Port of Long Beach and a terminal in Rialto near San Bernardino to serve the Inland Empire. The family-owned transportation company plans to base its Kenworth T680E EVs at those two facilities.
David Duncan is an owner of 4 Gen Logistics and is vice president of operations for the Phoenix-based Duncan and Son Lines. The two companies currently operate a combined 147 Kenworth T680s, including three that run on compressed natural gas (CNG).
Duncan attended the Kenworth "Driving To Zero Emissions" customer event in January at the PACCAR Innovation Center in Sunnyvale, Calif. During the event, he had the opportunity to test drive a Kenworth T680E and learn more about the new battery electric model.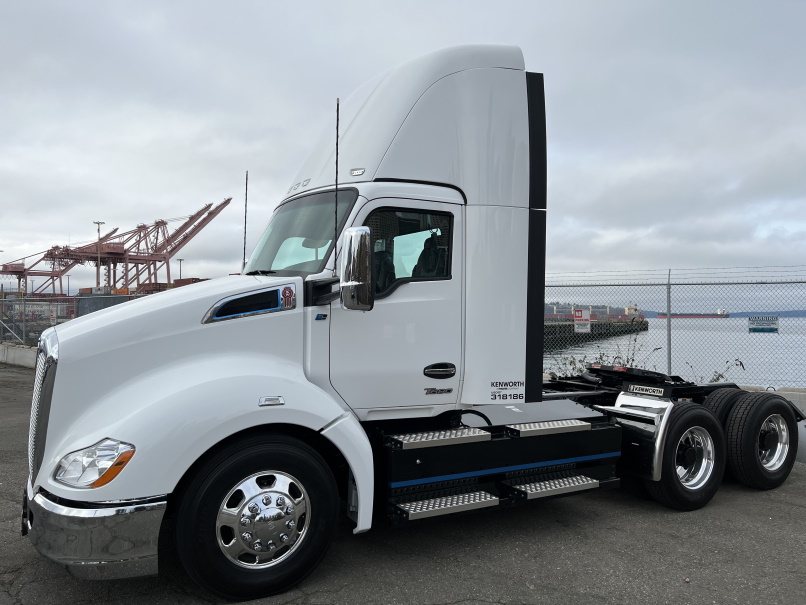 "I was very impressed," he said. "I especially noticed that the T680E is very quiet and responsive." According to Duncan, the test drive and overall event experience helped influence his decision to place the sizeable T680E order through Inland Kenworth – Phoenix. The Kenworth T680E is designed for pickup and delivery, regional haul and drayage applications, and is available in a day cab configuration as either a tractor or straight truck. The T680E has an 82,000 lb. gross vehicle weight rating and an estimated 150-mile operating range, depending on the application.
"We take pride in being early adopters of the latest technologies the industry offers, and we look forward to being one of Kenworth's first customers to place the Kenworth T680E into operation," Duncan said. "4 Gen is committed to becoming a zero-emissions fleet by 2025 – 10 years before California requires drayage trucks operating in the state to achieve that standard," Duncan said.
To help support the purchase of the 20 Kenworth T680E battery electric vehicles, 4 Gen Logistics qualified for voucher incentives through the California Air Resource Board (CARB) Hybrid and Zero-Emission Truck and Bus Voucher Incentive Project (HVIP). The company also applied for grant money from the Mobile Source Air Pollution Reduction Review Committee (MSRC) in Southern California.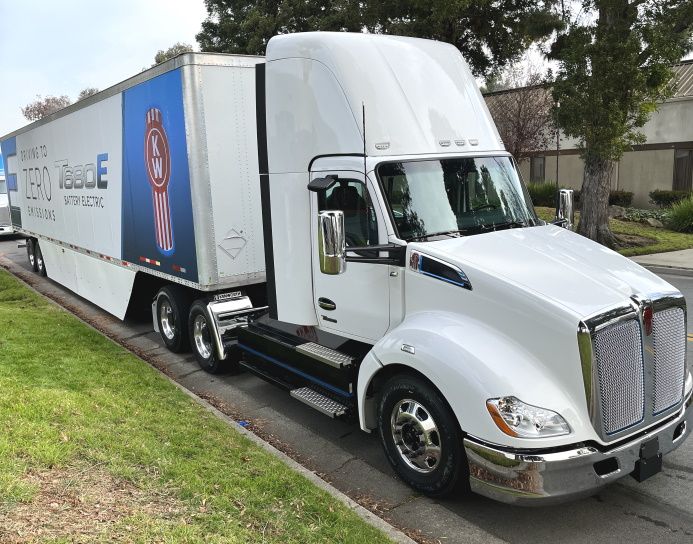 "This major Kenworth T680E order is a strong commitment by David Duncan and 4 Gen Logistics to significantly drive toward zero emissions," said Jim Walenczak, Kenworth assistant general manager for sales and marketing. "We worked closely with David through the Kenworth EV grants and incentive program to help find and secure funding assistance toward the company's T680E purchases."
The Kenworth program features more than 75 federal, state, county, and municipal grant and incentive programs in the U.S. and Canada – each with varying requirements, eligibility, funding awards, and timelines. The effort assists private and public fleets across a wide range of industries, including drayage operations, municipal services, local pickup and delivery, and regional freight. The Kenworth Electrification team works closely with each customer to create the best-fit electric vehicle and offers EV charging equipment and infrastructure package and planning assistance.
In addition to the T680E, the Kenworth "Driving To Zero Emissions" program also features the Class 6 K270E and Class 7 K370E battery electric vehicles and PACCAR Parts charging stations. The K270E and K370E cabovers are designed for pickup and delivery and short regional haul operations. The electric powertrain is available with high-density battery packs of 141 kWh, 209 kWh, and 282 kWh that deliver up to 100-, 150- and 200-mile range, respectively, with zero emissions.
PACCAR Parts electric vehicle (EV) charging stations maximize coverage over a full range of Kenworth electric vehicles, with output power from 20 kilowatts (kW) to 350 kW. Customers can rely on the expertise of PACCAR Parts and its infrastructure partners to tailor EV charger solutions to fit the needs of any size and fleet. EV chargers can be purchased from Kenworth dealers.
Kenworth customers with questions about any battery electric vehicle grants and incentive programs in the U.S. and Canada may contact Alec Cervenka of Kenworth (Alec.Cervenka@paccar.com /425-902-3275).
For more information about 4 Gen Logistics, visit www.drive4gen.com.
Kenworth is The Driver's Truck™. See what drivers are saying at www.kenworth.com/drivers. Kenworth Truck Company is the manufacturer of The World's Best® heavy and medium duty trucks. Kenworth's Internet home page is at www.kenworth.com. Kenworth is a PACCAR company.